BOGEYMAN

Lagahoo Productions
Pleasance Dome
–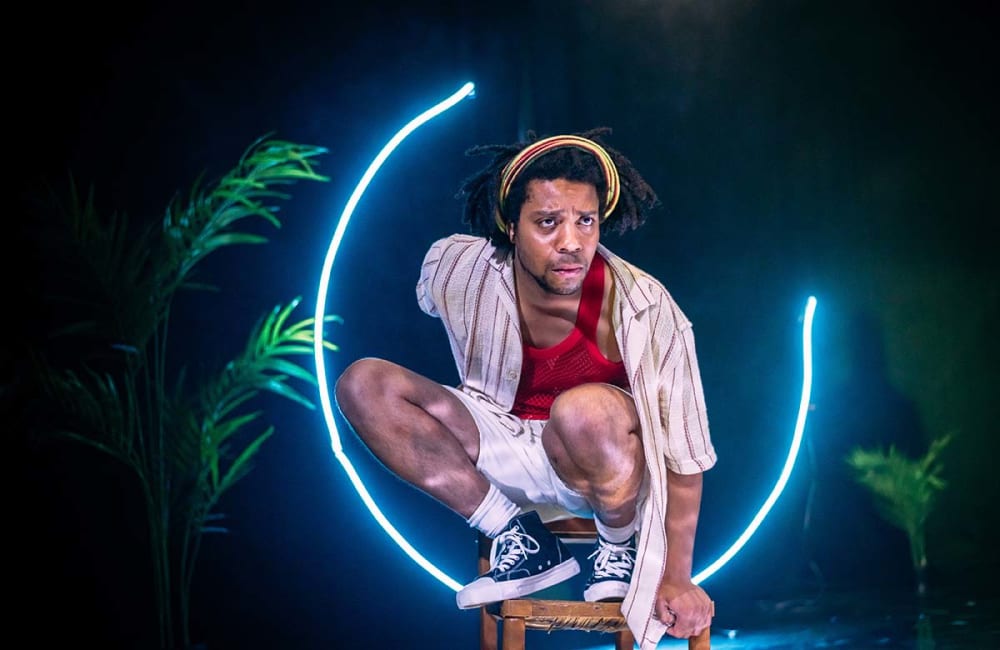 In this cleverly constructed production, Lagahoo unpicks the legacy of slavery through the lens of the Haitian Revolution (1791–1804). Flipping narratives and digging deeper than the more well documented horrors perpetrated by white European colonists in Africa, this is as instructive as it is entertaining.
The four-strong cast begin on the Tube in contemporary London, using a discussion about fear to make the point that the poor diet of enslaved people for over 200 years has created a genetic predisposition to diabetes in their descendants.
It tells the full story of the revolution, from the early insurrections led by Vodou preacher Francois Mackandal, to the battles and peace deals of Toussaint Louverture.
The play highlights that it was not only income from slavery but also reparations paid to the slaving nations that have built our cities, that the blood of slavery is in the DNA of Western culture.
In an exceptional piece of entertaining and informative Brechtian theatre, the company tells a compelling story, celebrates the lives of revolutionaries who brought about the beginning of the end for slavery and interrogates the implications we continue to face. It's a profoundly compelling experience that asks some difficult and uncomfortable questions.
Reviewer: Tony Trigwell-Jones