Bondagers
Sue Glover
Lyceum Theatre Company
Lyceum Theatre, Edinburgh
–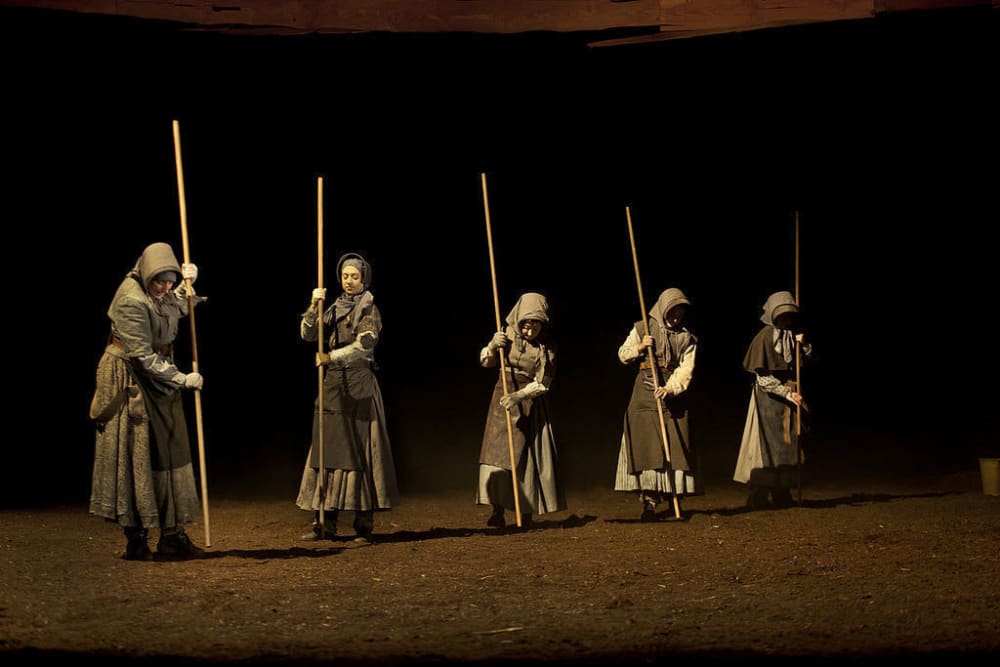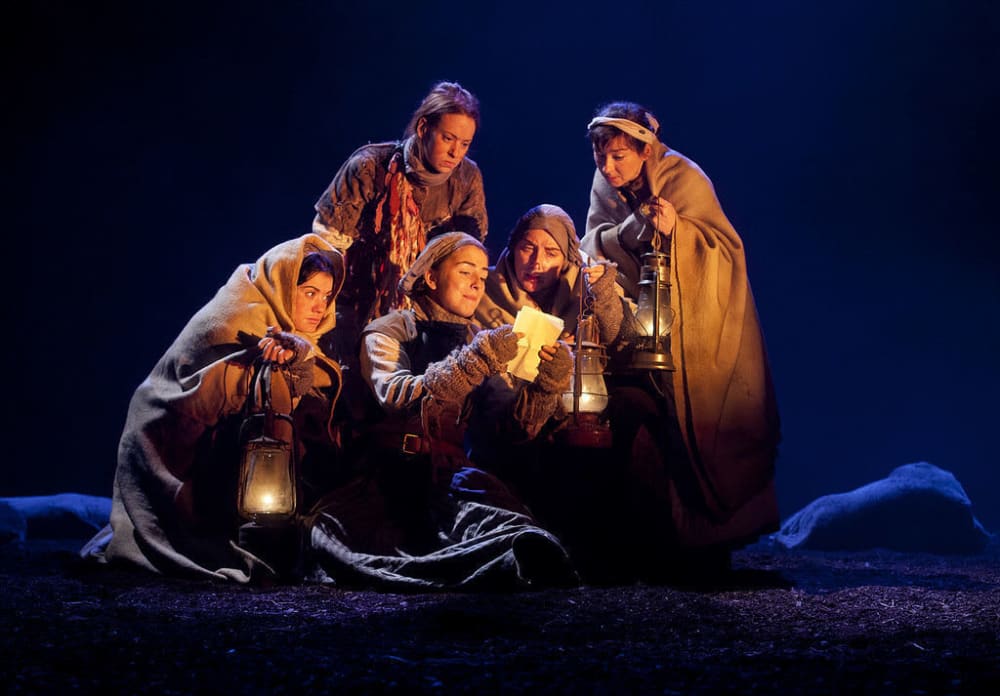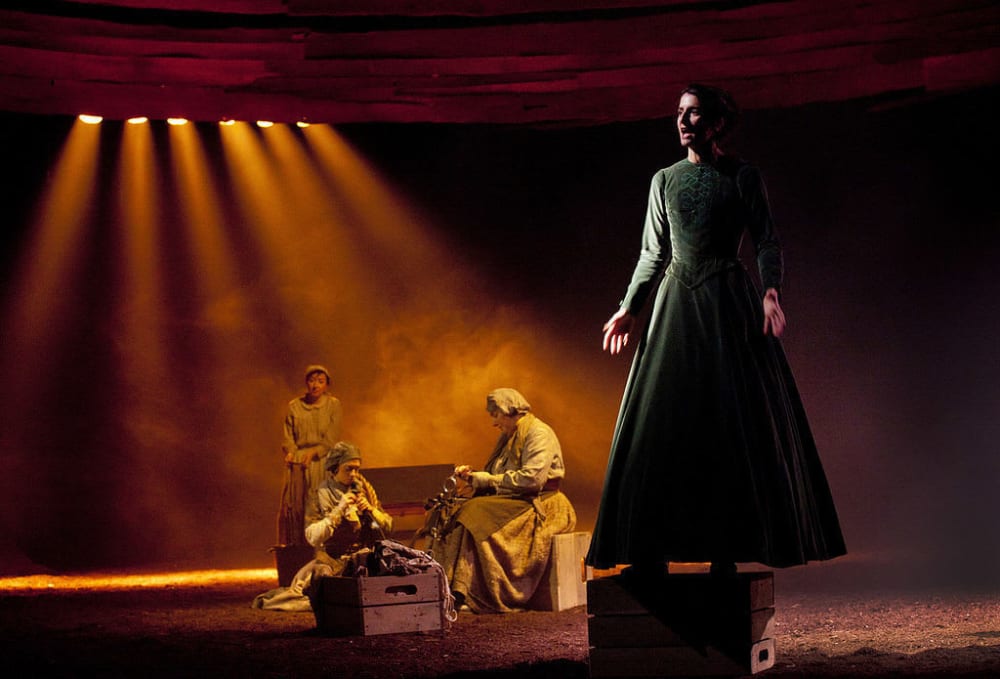 The Bondagers are not a group of people you hear much about, but they played a very important role in agriculture, particularly in the Borders and Northumberland. This well researched play, first performed in 1991, shines a little light on their lives.
A male farm labourer was required to have a woman to assist him—his wife would usually fulfil this role. If he didn't have a wife or his wife was pregnant or had a baby, he had to hire in a female labourer, known as a bondager.
Though the cast are all female, the play is not solely concerned with the bondagers; it is also a look at farming both of that time and more generally. The stage is a field, and the low lighting and smoke gave the illusion of dusk or dawn out in the countryside.
Sue Glover draws on letters, newspapers and old statistical accounts to give a realistic picture of agricultural life and in particular the role of women in that world. Cleverly, though, the play does not tie itself to a particular time. Bondagers were still being employed well into the 20th century.
Through the prophesies of Tottie (Cath Whitefield), the play looks at changes that to agriculture that would spell the end not only of bondaging but of the lives all the people involved in farming the land.
The play therefore manages to be both historical but also timeless, straddling the centuries yet also giving an intimate picture of life for folk working the fields.
With it's down-to-earth dialogue and focus on the everyday lives of the farm workers, along with the soil-covered stage, this is a rich, visceral play that draws you in. The clothing too looks like it has seen many years on the field, suitably worn and patched—gritty realism that really is gritty.
Gritty in terms of the look, but by no means a gloomy play. It has its dark moments, but there are plenty of lighter ones too. For the life of a bondager, by their own account, wasn't without it's benefits. Though a tough life, the women had a degree of freedom and a disposable income. They went to dances after work.
Men do feature in the play. Some of them are good, some very bad. Though the play covers some of the abuse the women suffered, it also raises your spirit by showing the camraderie of the bondagers working together.
A play brought vividly to life by a great ensemble cast, who farm the field, sing and dance together.
Reviewer: Seth Ewin