Bone Woman

Imani G Alexander
Greenside @ Infirmary Steet
–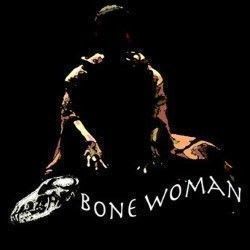 Bustling onstage with a good-tempered and grunting gait, Imani Alexander, dressed in ragged but distinctly Mexican clothing, sets about building a chair from assorted scraps of wood. She's hunting for bones, as they call to her, much as the spirits do.
Periodically, she convulses and takes on the personality of some other character from a different culture's mythology.
It creates a curious and mesmerising play, lashing together a string of stories from fable and myth, each of which concerns a woman, a man, and a skeleton. Each also features some form of resurrection, another theme which runs through the play.
Alexander works well, and shows an impressive capacity for altering her accent and cadences, bringing more out of the idea than there sounds on paper.
There's also a cheerful, sweet comfort to the piece, despite the somewhat morbid basis, and one that makes for a good final show of an evening.
Reviewer: Graeme Strachan