Bonnie and Clyde
Linnie Reedman, Joe Evans (music and lyrics)
Ruby in the Dark
King's Head Theatre
–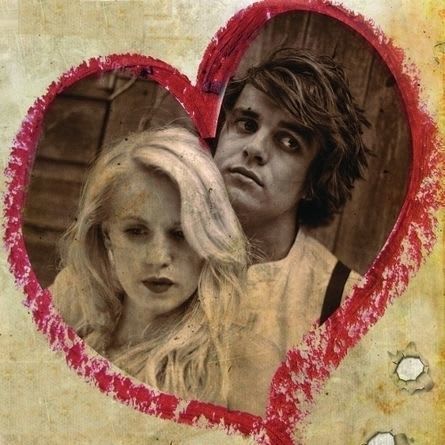 You would think a musical about a killer couple who terrorised and thrilled America in the 1930s would either be a too-camp affair involving tap dancing policemen and singing paired with gun-slinging, or something that's far too sentimental, focusing on the doomed couple's twisted love and their need to sing about it.
Building off the success of its previous musical The Great Gatsby last year, Ruby in the Dust is back again with a new Bonnie and Clyde musical that is in fact neither too camp nor too sentimental, instead it's just a bit bland.
Part of the problem is that this production doesn't know where it's going. The action moves very very quickly, with Bonnie going from being a waitress with big dreams to a criminal in about four songs, and it's never clear quite clear who the musical is actually about. Is it a story of a young teenager who gets draw in by Clyde's glamour and promise of glory? Or Clyde's brother and wife who are trying to keep to the straight and narrow?
It probably should be about the couple and, while there's been a real effort here to flesh out what happens around Bonnie and Clyde with clearly a lot of background research, so much of it feels like poorly digested clutter. It's really interesting to learn that Bonnie wrote poetry on a typewriter, it's unclear what that fact adds to the story.
Then there's that it's all very PG: this is Bonnie and Clyde lite, with most of the violence happening off-stage, and absolutely nothing sexy or dangerous happening on it.
There are some good musical numbers, personal favourites "Seize the Day" and "Whisper to Me", and three solid singers: Samantha Louise Clark as Bonnie, Gary Tushaw as the sheriff and Emma-Jane Martin as Blanche. Special mention to Samantha as the warmest stage presence and consistently the best singer. However the songs do tend towards the sentimental, which is a problem when we're not too attached to the characters, and there are some weak voices on stage.
Overall this is a musical that's slightly bloodless, too cautious to really ham it up and that's become lost in its source material. It does give a different take on the story behind the couple and it's worth seeing if you're a Bonnie and Clyde enthusiast, but only then.
Reviewer: Tobias Chapple