Booby's Bay
Henry Darke
Alison Holder in association with Neil McPherson for the Finborough Theatre
Finborough Theatre
–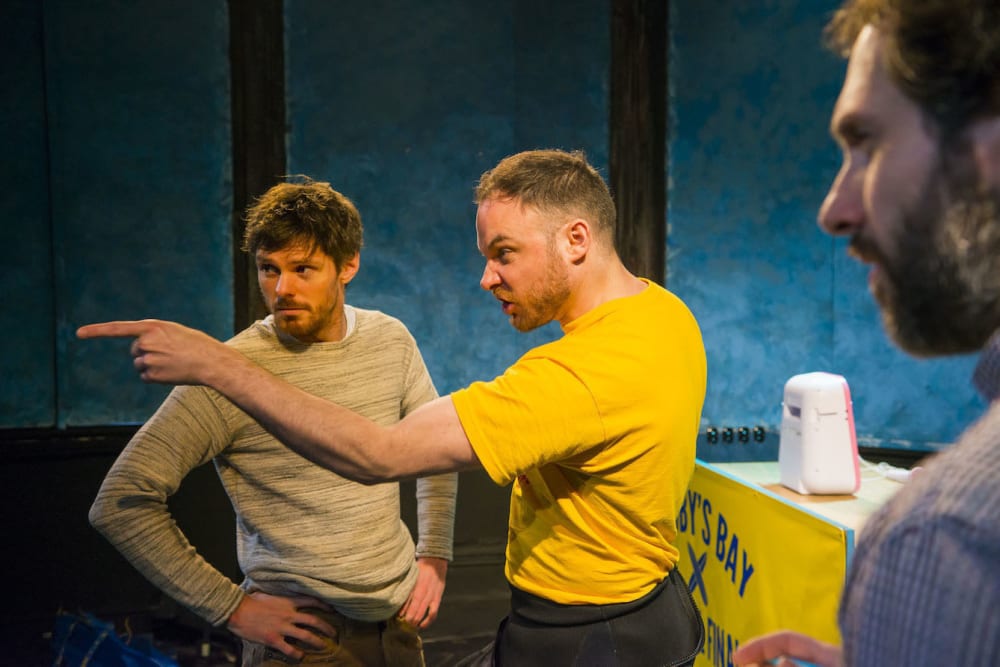 This is a passionate if somewhat confused play about ecology, the housing crisis, lack of jobs and romance. It is set in a holiday home where unemployed local guy Huck is in effect squatting, though since his mum is employed as the cleaner he has not broken in. His girlfriend Jeanie is there too, painting long strips of seaweed to turn them into colourful sea snakes, which sell for a fiver a time to the tourists.
There is an actual Booby's Bay near Padstow. It's popular with surfers. The play is firmly rooted in the current problems of people living in Cornwall but Chris White's production makes it difficult to treat this as real life. It is not helped by a setting that conjures absolutely no atmosphere. It features a kitchen unit, pieces of driftwood and little else. They represent the barrenness of Huck's existence but they don't even hint at the wonderful natural surroundings he is so keen to preserve or the contrast between his life and those of the holidaymakers who come there.
Huck tries to escape into meditational mantras. He's in the middle of one when the play starts, but he's joined here by the susurrating voices of the rest of the cast circled around him which suggests a whole different mystical plane that isn't explored. It is never clear whether other characters in the background are there in life or just in his thoughts. Like Jeanie who doesn't really enter the action until after Huck's mum has turned up to give the place a quick clean and get Huck out: there's a London couple who are booked in.
There's a big contrast between Oliver Bennet's Huck and his practical, pop-loving, extrovert mother Liz, played by Esther Coles. He's a dreamer who thinks a call to the local newspaper is going to start change by reporting his squatting as a political statement. A former fisherman who refused to go out with his brother after an argument over the unethical type of net they were using. Sailing alone, popular brother Jago hit problems and drowned. Huck hasn't got over it.
Is Jeanie really his girlfriend? It's an off-and-on thing: on when they are having sex, off when she is with Daz, a surfer with a decorating business and a better long-term bet. It's Daz who turns up next, fast-talking and full of himself. Bradley Taylor makes him the kind of guy who is instantly likeable but you soon have too much of. Florence Roberts looks like a dreamy Jeanie while painting her snakes but she got her eye on what is best for the future.
The local reporter, who comes to interview Huck and to cover the surfing competition held later, knew the place from family holidays before he moved there but he is an outsider. Joseph Chance makes him a smooth fellow, not interested in what Huck has to say, more in Huck's own story and there is a kind of poetical parallel in having him also play dead brother Jago in a sequence that could be either uncomfortable memory or inserted flashback.
There are strong performances from all the cast, especially forceful in moments of anger or remorse. They also have to niftily move the set around and rearrange piece of driftwood. The significance of that escaped me, though it fits with other elements of ritualisation that build up to an ambiguous ending, ironic however you read it.
Reviewer: Howard Loxton