Boy Toy
Devised and choreographed by William Spencer Music by Léo Delibes reimagined by Aaron Clinghan
Above the Stag Theatre
Above the Stag Theatre (Studio Theatre)
–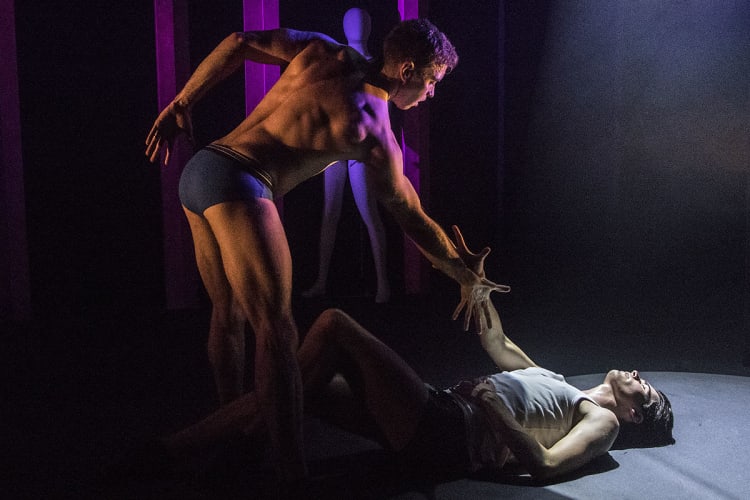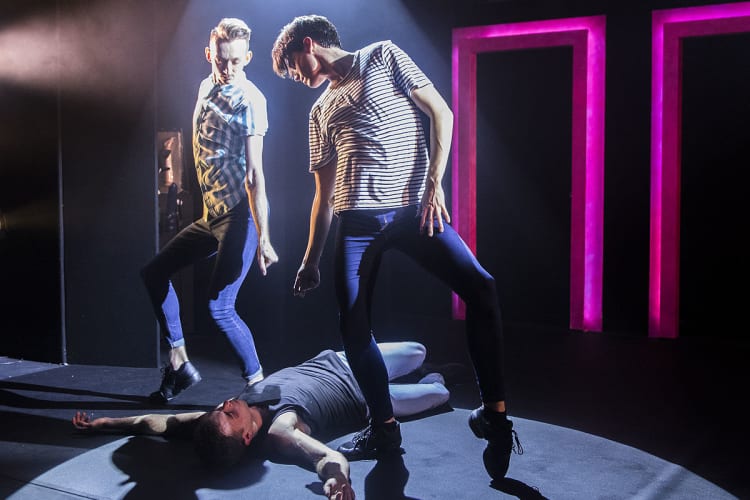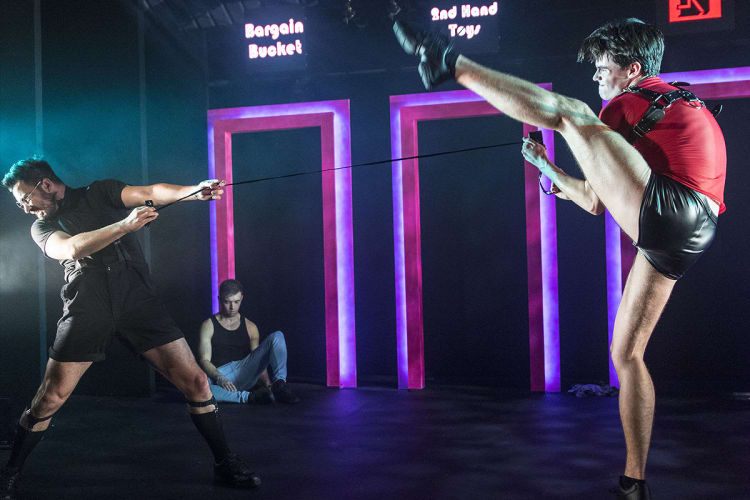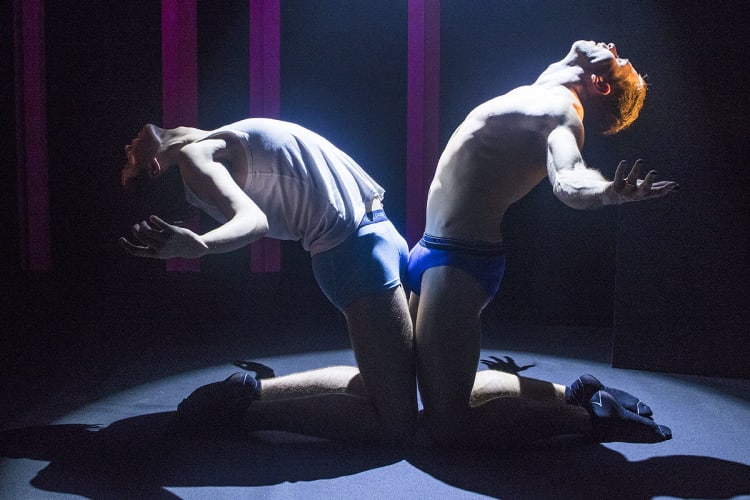 Dance has long been a feature of Above the Stag's musicals and pantos but Boy Toy is the first time the theatre has produced a specifically dance show, what they are calling a jazz ballet, mounted to coincide with this year's Gay Pride.
Choreographer William Spencer has conceived a reworking of nineteenth-century comic ballet Coppélia (a classic so far not "reimagined " by Matthew Bourne for his New Adventures company) updating the original story, which was based on tales by E T A Hoffmann. They were about a mechanical doll that young men fall in love with and that is the case here, but Spencer's doll isn't a pretty ballerina in a toyshop but a male mannequin in the window of a Soho sex shop.
It is an hour-long fusion of classical, contemporary and jazz dance for four male dancers to a jazz version drawn largely from the original score that starts with an overture to which Joseph Ed Thomas matches a lively lighting display round the multiple doorways of Andrew Beckett's simple set.
Like most overtures, it goes on a tad too long before the dancing starts and we are introduced to gay couple Freddie (Lance Collins) and Simon (Saul Kilcullen-Jarvis) and their best friend Maximilian (Matthew Brazier). Freddie and Simon are about to be married—the tee shirts they are wearing are labelled Bride and Groom so there is no doubt about it.
On the way home from a pre-nuptial night out, first Freddie then Simon see what looks like a very fit bloke in a shop window. They must be pretty drunk to see this unglamorous mannequin as a hunk who is enticing them, but theatre (and especially ballet) has long been about suspending disbelief.
Shop owner Dr C (Callum Tempest) sees their interest and provides a little animation. When Simon and Max encounter him later on the prowl, Dr C drops a key, which they use to gain entry to the shop, where they are surprised by the predatory owner. Freddie finds his own way in by fetching a ladder, just as in the ballet. The there is a twist as Simon takes the place of the mannequin to taunt the owner and Freddie succumbs to a dating drug before we can reach a happy conclusion.
The dance world has given us some extremely erotic male-on-male coupling, but Spencer's choreography avoids the brazenly explicit to suggest the emotion rather than imitate physical action as he mixes lyrical classical jetés with modern moves.
In Brazier's Max, a kind of Best Man to both boys, he provides a camp edge that is in danger of being too much but carried off with abandon.
Though Dr C could be dangerous and pre-nuptial infidelity ruin things, this is a comedy. Exhibitionist Dr C gives a new meaning to Flashdance as he whips his mackintosh open and there is even a battle with sex toys. Some parts are witty, some totally tasteless (though filthily funny) with high kicks or a flurry of tap steps along with a romantic pas de deux or a lad showing off his fouettés. There are even steps quoted from Petipa and Cecchetti's original versions, though the emphasis is on humour rather than beauty, but Spencer comes up with intriguing invention to show of the talent of his dancers and is well up to the difficult challenge of choreographing for a small stage.
Aaron Clingham has provided a lively jazz-influenced version of Delibes' music that makes it feel very contemporary and designer Beckett adds his own jokes with his labelling of the set's doorways as versions of Soho Streets and making the name of a coffee bar chain a little more sexy. I can't see this joining the Royal Ballet repertoire but it all adds up to a fun show.
In the year since moving to its new home, Above the Stag has added its studio theatre and expanded its repertoire to include not only plays and musicals centred around and of particular interest to gay men and its regularly sold-out gay Christmas pantomime but plays by and about gay women, cabaret nights and now dance. May this be the first of many.
Reviewer: Howard Loxton