Boys
Kane Husbands and the company
The Pappy Show
New Diorama Theatre
–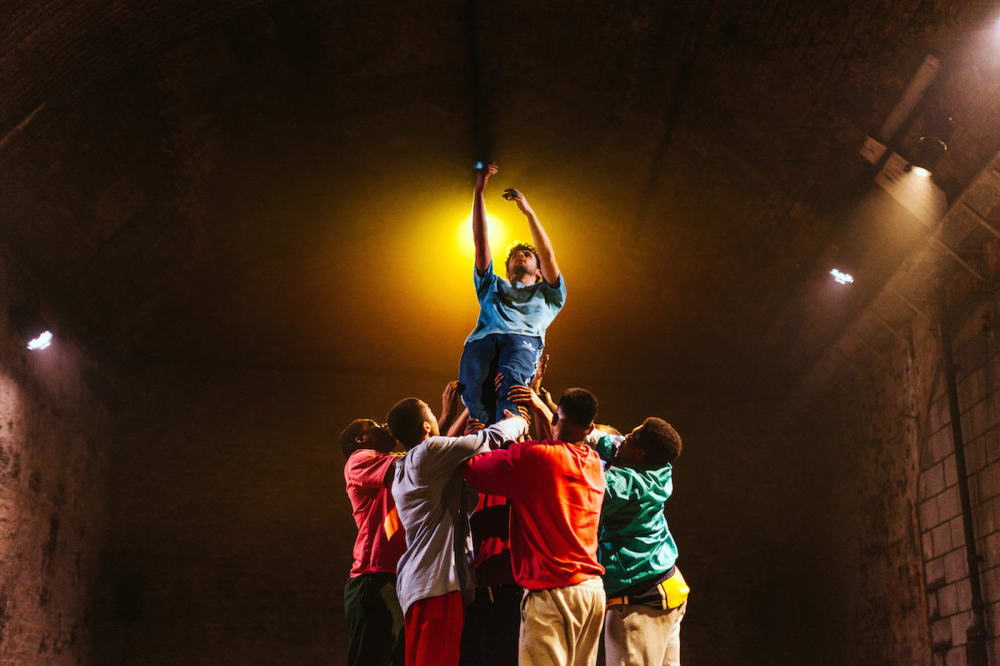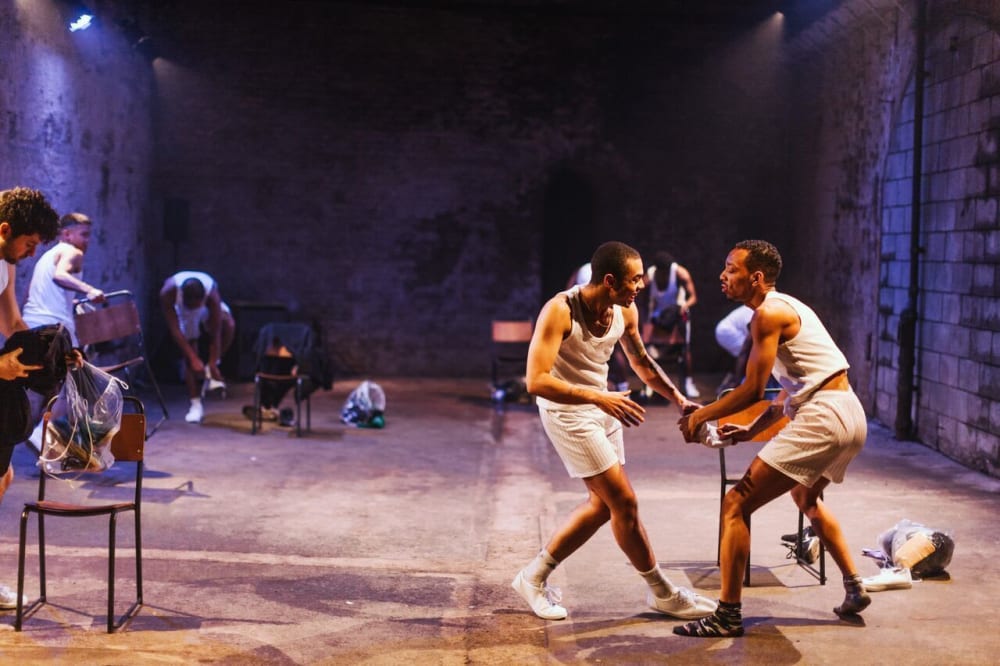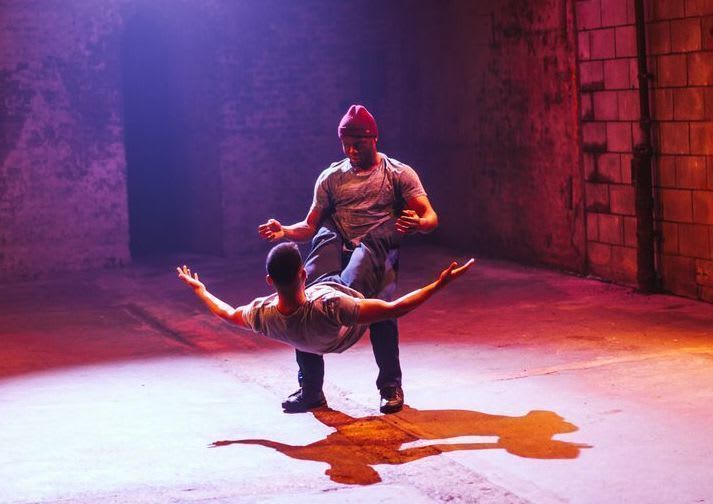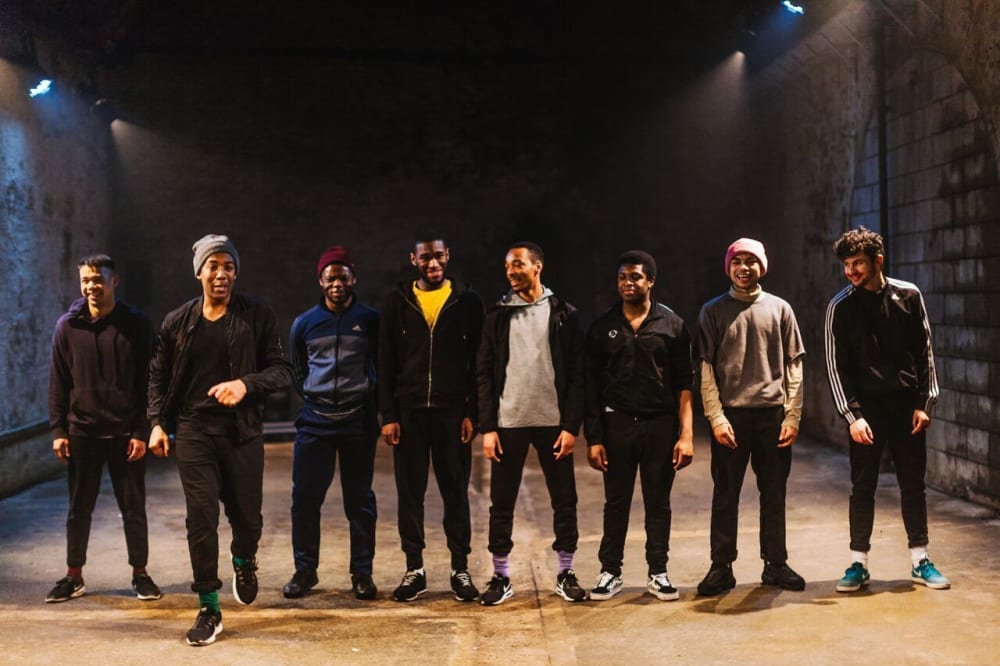 "Stories of our brothers" is one of the ways this show describes itself and I had expected a glimpse into the biographies of a group of black men, told by themselves or by actors, like the verbatim presentations we have seen of refugees and migrants. Indeed it does start like that with each company member announcing where they are from. That's followed by them each telling something about themselves (though we are warned it could be fact or invention).
From there on, this is something quite different. Though Boys obviously draws on past experience and personal history, it isn't biography but an interrogation of what it actually means to be male and perhaps a man of colour specifically.
Boys is a celebration of manhood that is divided into a series of sections, each of which concentrates on an aspect of masculinity—Aggression, Discipline, Competition, Brotherhood—and is as much about possibilities as past experience.
"Pappy Show" is a Caribbean expression meaning messing around, foolishness, a display of silliness and The Pappy Show company was created by Kane Husbands to enable actors to do just that: to mess around as part of a learning process, a training in physical theatre. From that came this devised work, first seen earlier this year at the Vaults Festival.
Early in the hour-long show, there are episodes of violence, a death graphically presented (and it returns to an image of a man attempting to staunch a mate's bleeding), but the same energy that fires aggression can erupt through enthusiasm. This performance is bursting with energy, not least as, with a sweeping of the arms and the body, performers pass on the action to another who leaps up from out of the others.
Especially moving is a duet between two men, interspersed between other episodes, that explores intimacy. Despite the behaviour of contemporary footballers, male on male touch and display of affection is still highly inhibited (indeed touch in general seems censured amid fears of abuse accusations). Here we see men learning to trust each other and express feeling, though one of them withdraws from taking it further, parrying a kiss to make it a handshake.
This is a physical theatre company whose work borders on dance. It is exhilarating to watch them in beautifully timed and choreographed action with occasional outbreaks of improvisation. I cannot imagine a more direct illustration of trust and dependence than what they present here, qualities essential between dancers and acrobats that these men have developed, I suspect, more through Pappy Show training rather than through their private lives.
That expression of a real brotherhood is the message Boys implicitly carries. I often found the minimal dialogue in this show difficult to follow, especially when against Roly Botha's vibrant music track. A bit of voice work wouldn't come amiss, but the physical performance makes words almost unnecessary when you have this explosion of energy and feeling.
Reviewer: Howard Loxton