Brass
Benjamin Till with additional lyrics by Nathan Taylor and Arnold Wesker
Union Theatre
–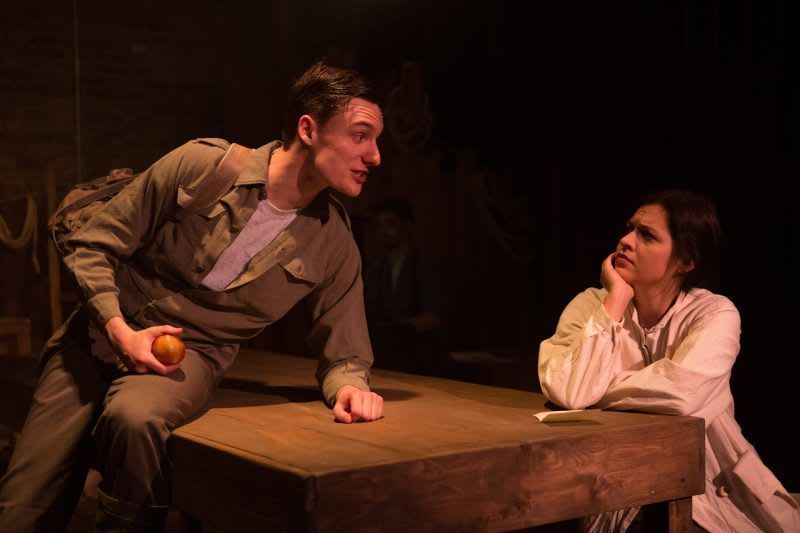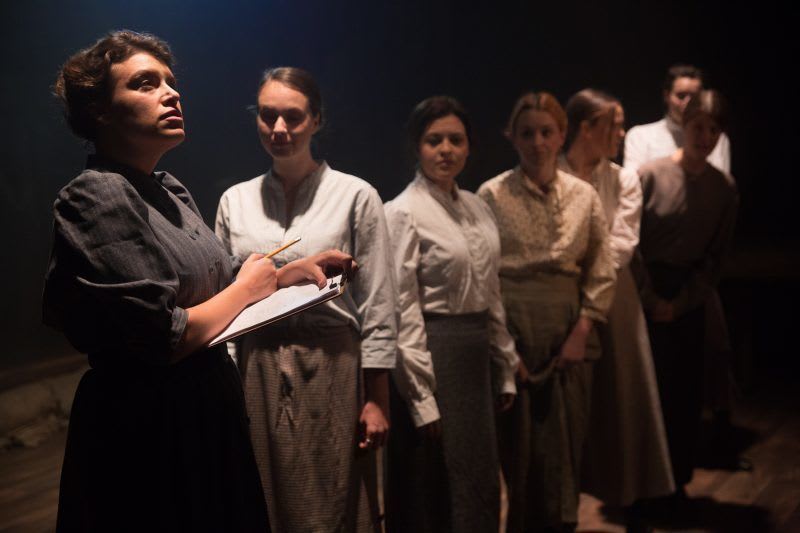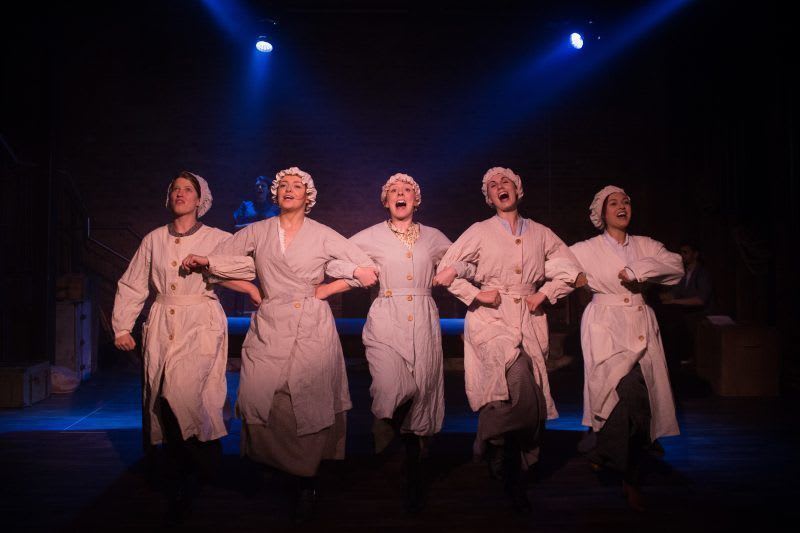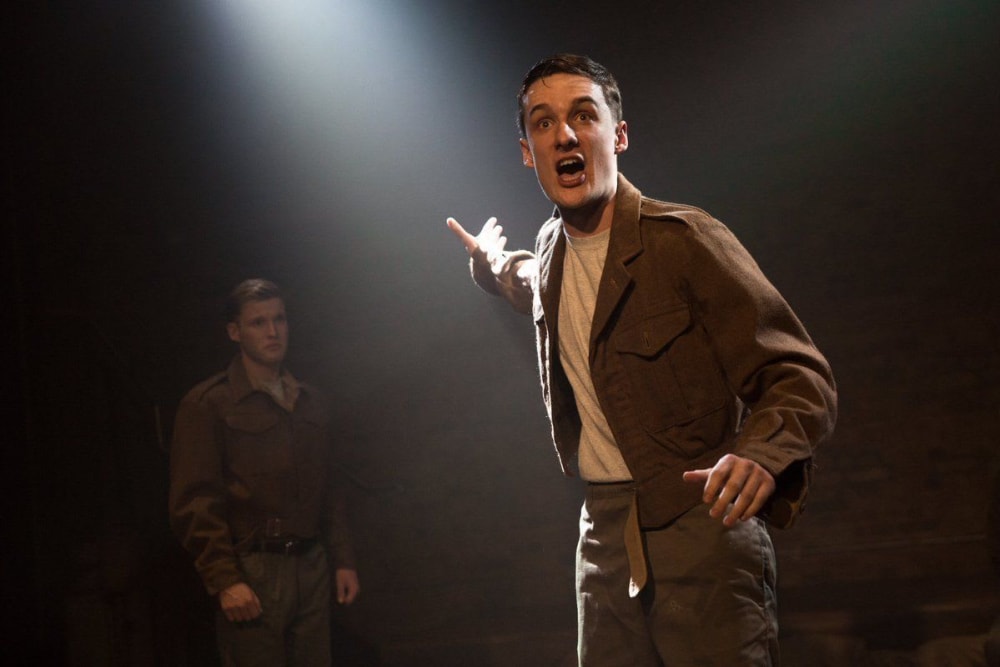 Commissioned by the National Youth Music Theatre and originally performed by them, Benjamin Till's remarkable WWI musical here gets its first professional production directed by Sasha Regan.
It is a carefully researched piece of theatre that is based on real people: the Leeds Pals, a group of friends who officially became the 15th Battalion of the West Yorkshire Regiment. They joined up together and fought together as many pals groups did. Till's fictionalised account makes them the members of a brass band, all local except for one Midlander, and presents them from when they answer the recruiting call to them going over the top in the Battle of the Somme and the return home of just one of them.
The commemoration of the centenary of the Great War, as people used to call it, has made the incidents Till uses well known to most of us, but that doesn't make them any less moving, especially when presented with the warmth, humanity and humour of his telling.
Brass follows the lives of these soldiers and those of their womenfolk in parallel. There is neither jingoistic militarism nor a politically pacifist message but it presents things from their point of view. The under-age volunteer, the class divisions, the generals who don't count the cost, the comradeship, the girls writing messages on shell cases, the women gaining new attitudes as they take over men's jobs could so easily become cliché if the telling did not have such a light touch and the production was not so fast-moving.
It doesn't get bogged down in the mud but gives us the Pals' camaraderie set against the top brass who order no response should the enemy sing carols or seek to repeat the 1914 Christmas Truce and that bombardment should continue throughout the day. There's a junior officer (Matthew Peter-Carter) who fails to save Lawrence Smith's Morrie from the firing squad but leads the Pals' suicidal advance while his Major (Michael Martin) stays behind the lines and even a gently understated gay pairing with Adam George-Smith's Tom being comforted by Sam Kipling's Alf.
There are strong women from Emma Harrold's suffragette supporter Eliza to Tamsin Dowsett's bullying Benbow Factory supervisor. Rosa Lennox's holier-than-thou Peggy finds herself writing loving letters to men she doesn't know and Kelsie-Rae Marshall's upper-middle-class Emma joins the girls in the band that the factory "canaries" form together.
A row of sandbags, some boxes and a couple of tables on wheels make up the rapidly changing setting, plus Matthew Swithinbank's atmospheric lighting. Till's score, always melodic, isn't made up of show songs but sung information and a few numbers that peak in dramatic dancing. It is full of well-blended harmonies, duets in which a voice at the Front may be paired with one in Leeds as thoughts cross the channel. Among the most poignant, beautifully sung by Emma Harrold, is "I Make the Shells" in which Eliza thinks of the German woman making ammunition as she does to kill the other woman's husband. Tuneful numbers have a dark underside. Lively rhythms become vicious bayonet drill while "Billy Whistle" is all about whizz-bangs and bullets.
It is a cast of fine-voiced, sensitive actors who may also find themselves playing trumpet, horn or trombone, and who still have breath even after rapidly rearranging the setting. Unfortunately, many lyrics get lost, the dense choral writing and accent already offer a challenge and they aren't helped by this theatre's acoustics, but if detail is lost the emotional impact makes up for it.
Sam Kipling and Rosa Lennox's high voices sometimes soar over the rest, making them more noticeable, but this is essentially an ensemble piece delivered with feeling and gusto. It's a surprise to discover it has lasted nearly three hours (with interval) it seems to have passed much more quickly!
Reviewer: Howard Loxton