Brassed Off
Adapted by Paul Allen, based on the screenplay by Mark Herman
Derby Theatre
Derby Theatre
–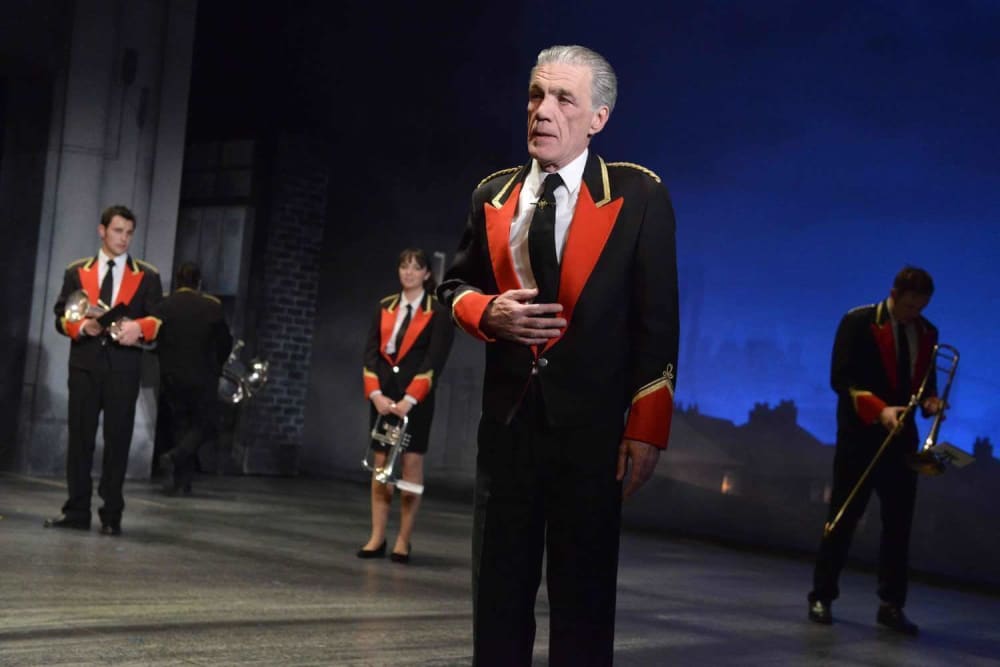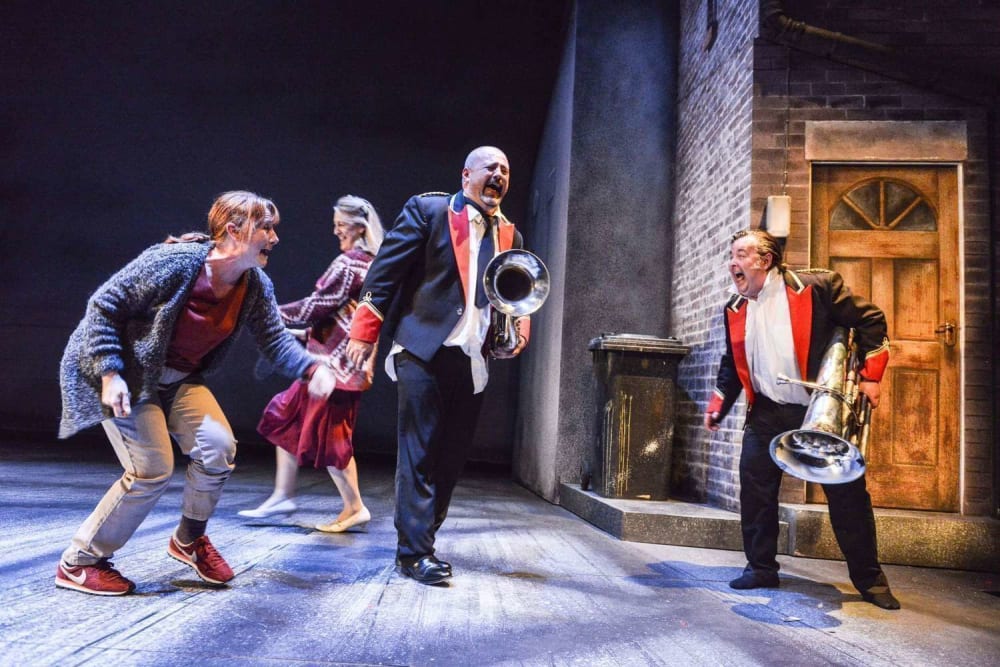 It was a day some people thought they might never see. But after interminable periods of uncertainty, which could have been turned into a captivating drama on stage, Derby Theatre is celebrating 40 years of productions on its city-centre site.
There were times when the future of theatre in Derby looked bleak; it went dark at one point because of funding problems. Then six years ago the University of Derby came galloping in, got rid of the old name Derby Playhouse and proceeded to put it on a more sound financial footing than it has ever known.
Now Derby Theatre is marking the occasion of reaching 40 with Paul Allen's adaptation of Mark Herman's screenplay of the film Brassed Off. It is a production which should not be attempted unless you have all the necessary ingredients: actor-musicians equally skilled in both disciplines, a real brass band, talented children and a set that indicates a close-knit mining community in which the pit is pivotal.
The theatre's artistic director Sarah Brigham who directs has all those components at her disposal and adroitly pulls them together in a production which lays into the emotions and leads to more than a few tears at the end.
Brassed Off is set in Grimley, Yorkshire in 1994, ten years after the devastating miners' strike. There is uncertainty in the community because the pit is under threat of closure despite being profitable.
The dilemma of whether colliery workers desperate for money to support their struggling families should opt for a lucrative redundancy deal threatens to split the men down the middle.
Only the brass band has remained constant through strikes, war and depression, an essential distraction to help the miners forget their troubles—if only for a short time.
Conductor Danny, played sensitively by Garry Cooper, wants the band to win a championship at the Royal Albert Hall. Cooper skilfully changes from a man obsessed with the band's success to a father and grandfather who realises the importance of family.
There is a delightful performance by Saren Sandham-Davies, making her professional debut as Gloria. She is the flugelhorn-playing native of Grimley whose naivety about her job researching whether the pit is viable disappears as she adopts the fighting spirit shown by the resolute miners' wives in the community.
The acting generally is of the highest order and all the characters are real, individual, diverse personalities.
Howard Chadwick gets plenty of funny lines as Harry while Darren Bancroft as Jim imposes his will on his mate who is easily swayed. Both like to think they are heads of their families but their wives Vera (Lisa Allen) and Rita (Kate Wood) prove them wrong.
Jo Mousley gives a touching display as Sandra who faces almost intolerable heartache as bailiffs strip her home of virtually everything they can get their hands on while her children go hungry. Jimmy Fairhurst as her husband Phil shines as a man torn between looking after his family and trying to live up to dad Danny's expectations.
Adam Horvath started his career at Derby Theatre as the recipient of the Brian Weaver Fellowship which gave him his first professional opportunities. He plays Andy with conviction and assuredness. He has made big strides in a short time.
Three children give promising performances and at times appear to be stealing the show.
No production of this nature could succeed without a good band and championship-winning Derwent Brass gives stirring renditions of songs including "Land of Hope and Glory" and Rodrigo's "Concerto de Orange Juice", as it is affectionately described.
An impassioned, left-wing, anti-government rant from Danny and an exhilarating finale bring a large number of the audience to their feet.
Brassed Off is not just a thought-provoking production done exceptionally well. It shows the people of Derby that their theatre is indispensable to the city's welfare.
Reviewer: Steve Orme