Brassed Off
Paul Allen adaptation of Mark Herman screenplay
Touring Consortium Theatre Company, York Theatre Royal and Bolton Octagon
Grand Theatre, Blackpool
–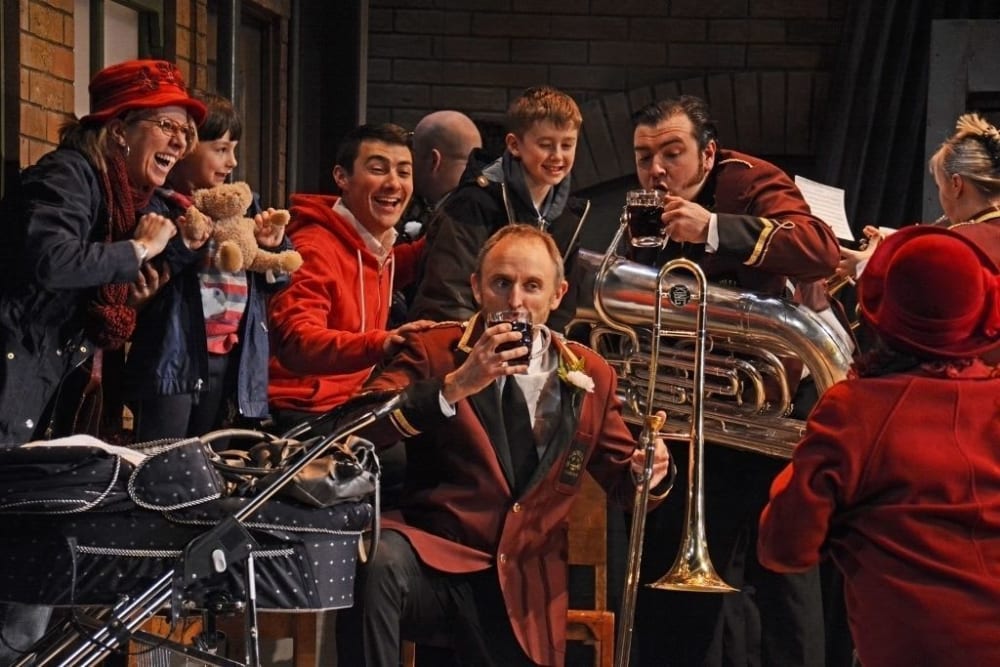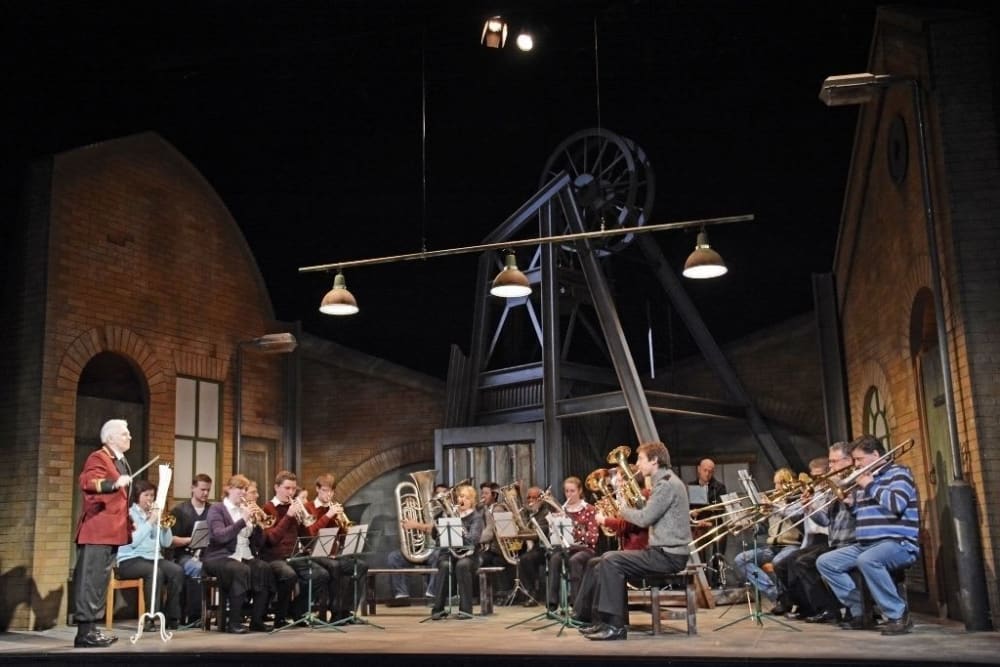 Judged by the laughter and warm applause that greets this hard-hitting epitaph to the country's mining industry, it seems a wonder now that the miners ever lost the argument in the first place.
Perhaps it's the sentimental gloss added by the distancing of time that now wins audiences over so readily to the idea that, back then, the values of community and hard work should have been celebrated and not systematically destroyed after all.
The stage adaptation of the 1996 movie (which itself got rather overlooked amidst Full Monty mania) has been dusted off in a Touring Consortium Theatre Company production which also bears all the quality hallmarks of its co-producers York Theatre Royal and Bolton Octagon.
It can't help itself but be warm-hearted entertainment, cut through with a rich seam of earthy humour and heartstring-pulling pathos. And at the moments when a dozen or more members of Haydock Band add their own plaintive music to the occasion, there ought not to be a dry eye in the house. Naturally they earn their own applause.
Director Damian Cruden's production also makes you appreciate how effectively original writer Mark Herman had even managed to blend a touching love story, around social division, into a multi-layered drama about the schisms within families, communities and cultural heritage caused by the Pit Review which sealed the fate of the coal industry.
The jokes are greeted like old friends, even if the slapstick of the second act opening is a touch over-heated. Andrew Dunn's handling of the pivotal role of Phil, the son forever in the shadow of his dad, cannot quite convince you of his character's vulnerability, although his stage voice has maybe suffered on this intensive national tour. John McArdle, as said Dad, effortlessly pushes all the emotional buttons.
Dawn Allsop's stage design, dominated by minehead winding wheels, almost steals the show with its effective and faded 'grandeur' in a production well worth seeing.
Judging by the caveat (added by colleague Mark Smith when he reviewed the tour's opening at York in February) the production has now wisely opted for the darker-toned ending he advocated. It now becomes a much more focussed coup de theatre—as well as a triumph for critical appraisal.
Reviewer: David Upton