Break the Floorboards
Story Pravesh Kumar & Yasmeen Khan Writer Yasmeen Khan
Rifco Arts & Watford Palace Theatre
Watford Palace theatre
–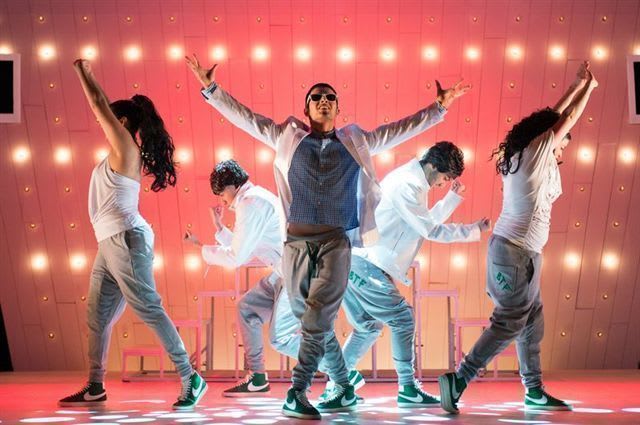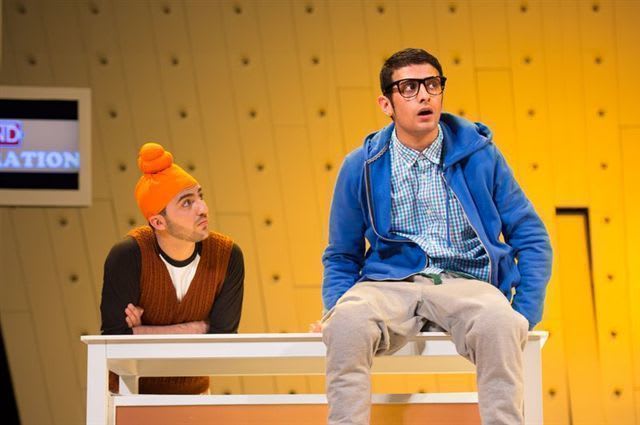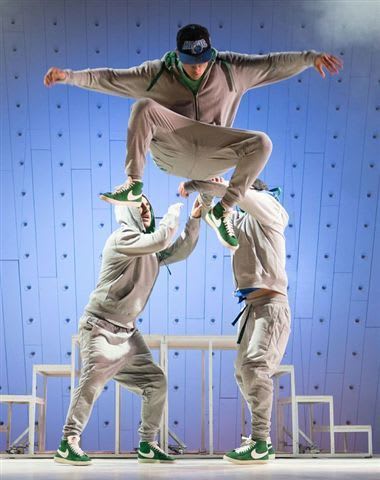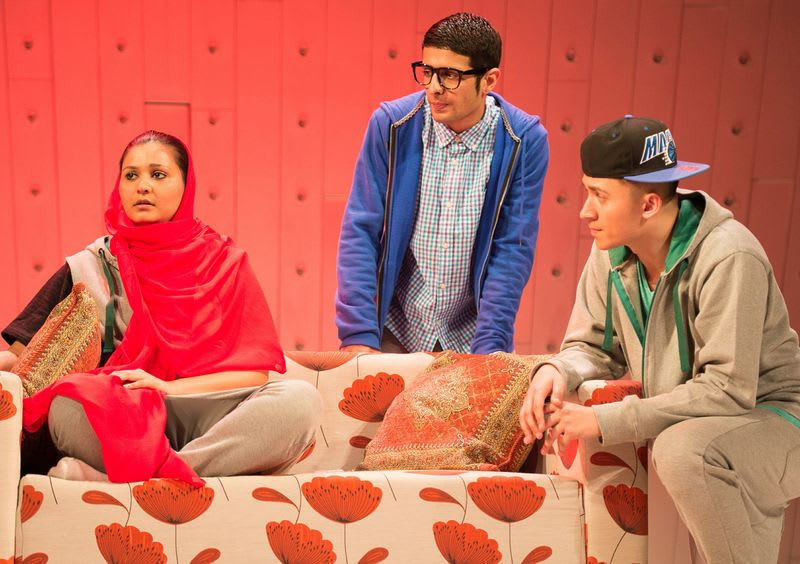 "Break the Floorboards", or "Chak de Phatte" in Punjabi, is an expression that is used by Punjabis to mean "Go for it!", which is what Rifco sets out to do in this show, which mixes drama and dance, Bollywood moves with street dance.
Teenage Zain is a young British Asian who dreams of being a dancer but his Muslim mum disapproves of dancing, considering it un-Islamic, despite her own addiction to Bollywood movie musicals.
Elder brother Adil, the family breadwinner in a fried chicken takeaway, is into boxing and tries to get Zain involved without success. Instead he meets up with white street dancer Sophie who agrees to teach him. Without permission he "borrows" an iPad to play his music which gets his Sikh mate Harmeet into trouble. Meanwhile, as politically aware Adil warns his friends, the racist GBDP (Great British Defence Party) is planning a march through their district.
There is plenty there from which to build a drama but the script is very thin. Sheena Patel's one-dimensional mum and her cartoon, TOWIE-accented, bling, head-scarfed loudmouth get plenty of laughs but neither the political nor the personal conflicts are really explored, though they are strongly expressed in Andy Kumar's choreography.
In Libby Watson's set, receding pairs of street lamps suggest the banality of the environment these guys are living in and doesn't raise the spirits of the audience—that depends on the addition of Mark Dymock's lighting with its rows of flashing bulbs and swirling beams of colour and on the company's dancing. Their vigour makes a company of six seem like twice that number.
The music, with original songs by Sumeet Chopra, goes the whole range from hip hop to classical by way of Bollywood love song, but the choreography tries a little too hard to meld its styles. Contrast between Bollywood and street dance might have given more drama but there are some excellent solos from the leads and effective use of stylised movement as well as dance numbers.
Daniel Appal makes a very appealing Zain and Carrie Baxter an engagingly no-nonsense Sophie—both of them stunning dancers. Alim Jayda brings a lively personality to Harmeet, excellent in a solo that adds in elements of modern ballet, and Nathan Clarke brings a more down to earth quality to Adil.
The production makes the cast trundling on shop counters or a sofa for the text scenes all part of the fun, but that doesn't help them integrate with the dance sequences and makes them sometimes feel like revue sketches. Fortunately in the second act things hot up and the dancing becomes really expressive, giving the cast a chance to really show off their talents.
Touring to: Warwick Arts Centre, Coventry 21 - 25 May; Oxford Playhouse 30 May - 1 June; Oldham Coliseum Theatre 4 - 8 June; Key Theatre, Peterborough 11 - 15 June; Theatre Royal Windsor 18 - 22 June 2013
Reviewer: Howard Loxton