Breaking Up Is Hard To Do
Book by Ben H Winters & Erik Jackson, music by Neil Sedaka, Howard Greenfield and Phillip Cody
Joseph Hodges Entertainments
Upstairs at the Gatehouse
–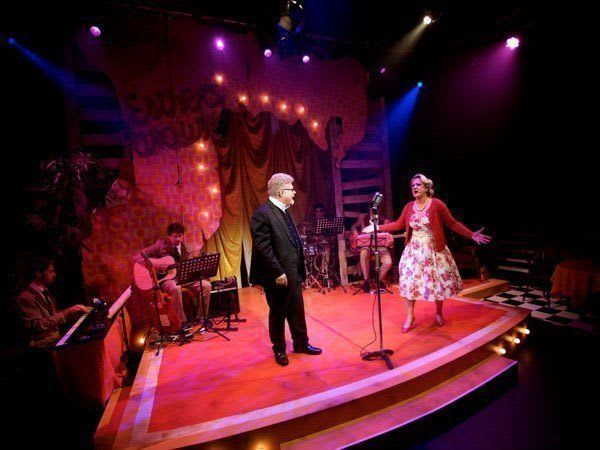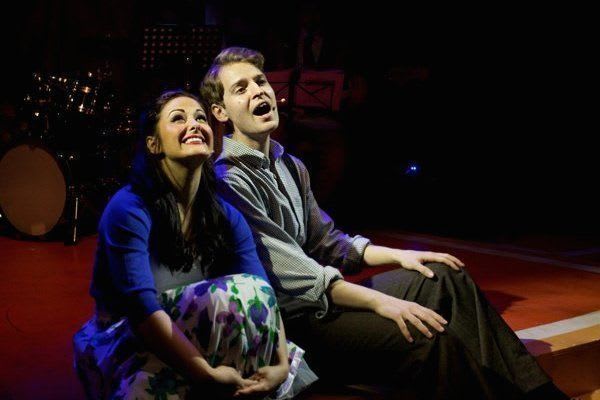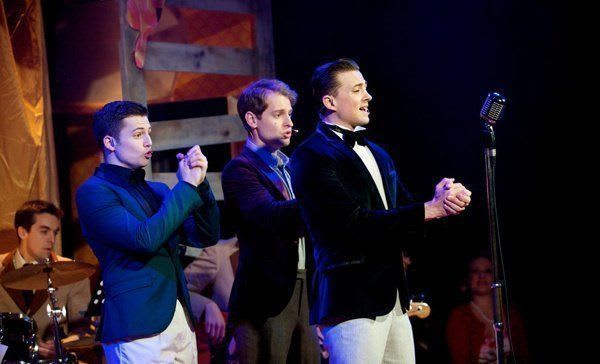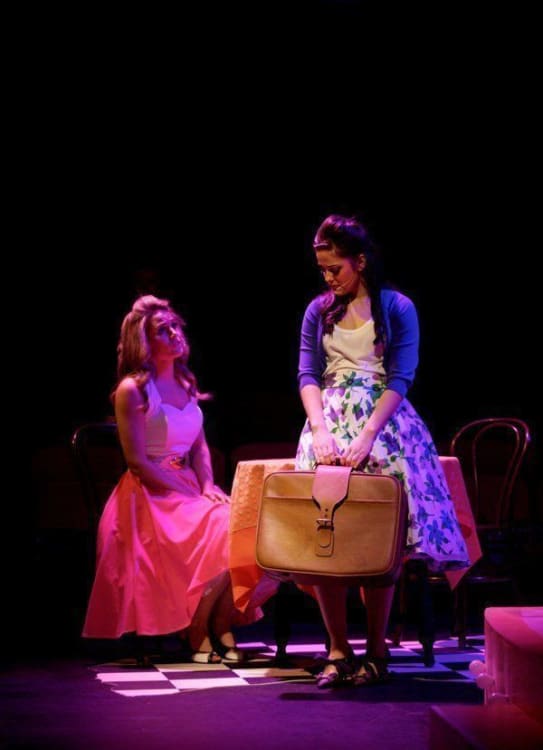 First produced in the US in 2005 and only now getting its London première this is a jukebox musical showcasing 18 songs by Neil Sedaka, including of course the title chart topper. It doesn't have a strong storyline but for any who did their courting to Sedaka songs there'll be a big burst of nostalgia.
The book takes us back to Labour Day weekend in September 1960 when two girls from Brooklyn come to the Catskills and Esther's Paradise Resort Hotel. Stereotypical dumb blonde Lois (not literally, she doesn't stop talking) has convinced her pal Marge (who's just been jilted) that she should still take her intended honeymoon holiday.
Lois is determined to cheer up her chum with a good time and tries to stir up some romance and excitement. The resident singer Del Delmonaco attracts their attention (and that of the audience) when he momentarily takes his shirt off so Lois finds the chance to tell him that Marge's dad is a manager in the music business, so the ambitious young man starts making phoney advances. He invites the girls to be his backing group for a concert at which a genuine talent scout is expected.
In fact Lois wasn't totally lying: Marge's dad runs a musical instrument store, but Del thinks he's a record label manager. He backs off when he finds out she isn't, but Marge has a genuine admirer: Gabe, Del's secret song-writing cousin.
Of course it is pure chance that the girls' arrival coincides with Del, his group the Del Tunes and Resort resident MC singing the title song. MC Harvey provides another strand to this storyline as he reveals a long, silent affection for his boss, the resort's owner Esther.
Some of the songs are rather awkwardly shoe-horned into the action, but with several presented as part of the resort's cabaret entertainment director Jordan Murphy accepts the format and even numbers that start in other locations end up centre-stage in front of the excellent band.
It isn't the jukebox aspect that causes problems but the fact that the protagonists are so unlikeable. The girls are shrill-voiced and mindless; Del a self-centred exploiter of other people's talents without being an interesting baddie. It is not until after the interval that we get to see what a nice girl Marge is and Gabe comes more into the picture.
The first half goes at a cracking pace. There is no proper time for emotion and atmosphere. Even the songs, many of which have very personal lyrics, tend to be belted out rather than sung with appropriate feeling which negates the purpose of using them dramatically.
Robyn Mellor is bursting with energy as mindless cheerleader-type Lois, interested mainly in "Where the Boys Are". She puts Lauren Cocoracchio's Marge in her shadow, but who wouldn't be depressed after what she's been through, but you could understand any man having second thoughts about marrying either. There is little chance for Marge to show what attracts Johnny Muir's nice boy-next-door Gabe, apart from the fact they are both put-upon.
As Del, Damien Walsh gets more chance to show two sides to his character, the public charmer and the not-so-nice private person. What a contrast to Andrew Bradley's slightly bumbling but loveable MC Harvey with his antique jokes and gentle manner and his suppressed attraction to Katie Paine's comically Jewish Esther.
With a string of hits from "Calendar Girl", "Stupid Cupid" and "Oh, Carol" to "Stairway to Heaven", it's a Sedaka songfest. One of the resort staff (Abigail Carter-Simpson) is pulled on stage to have "Happy Birthday, Sweet Sixteen" sung to her and with their smiles she and colleague Frankie (Samuel Bailey) singing their hearts out and tripping their feet away add a lift to the numbers which Alyssa Noble has choreographed with a look back to contemporary dance moves.
With the second act revealing more humanity in its characters and beginning to explore more of the songs' emotions, this won a warm reception from its press night audience but rather than rushing through a thin book this is a case where the cast should have had the chance to flesh it out in performance.
Reviewer: Howard Loxton