Brief Encounters
Rav Sanghera
Freedom Studios
Bradford Interchange Station
–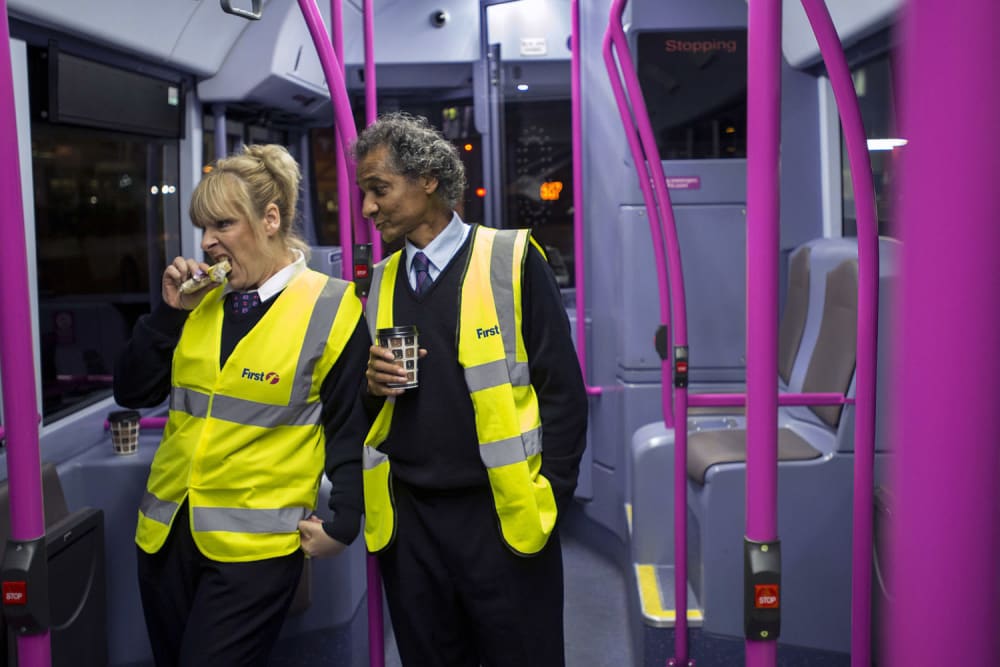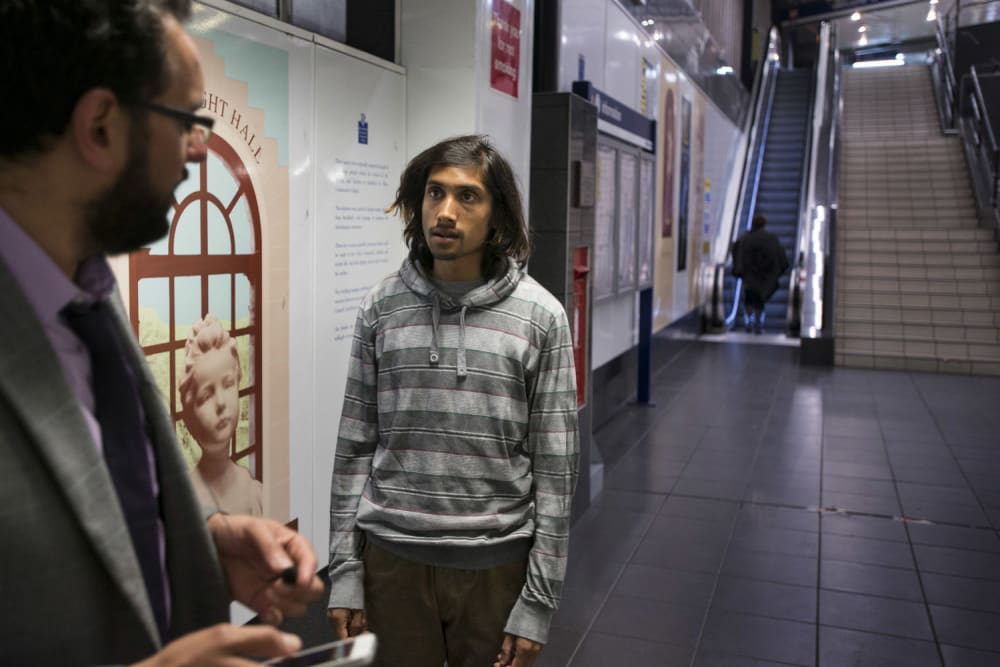 Freedom Studios has always worked closely with its local Bradford community in creating stories told by and for the people who live there.
Their latest production takes place closer than ever before to these communities, situated as it is in and around the busy Bradford Interchange station. This gives rise to a site-specific promenade piece which is sporadically charming, involving and amusing, but doesn't bring as much to an outside audience member as it does to those involved in shaping and telling the stories.
Interviews with a variety of workers and commuters in the station have been worked into a series of separate vignettes, the majority involving two characters who act out a 'brief encounter' before handing onto the next pairing.
Director Tom Wright keeps the action sprightly and fluid, and the spaces we're taken to are interesting and evocative backdrops for the tales which play out in these scenes.
So we meet Anj (Florence Wilson) and Bev (Jane Steele), old friends reunited for a night away from partners and children; Mo (Dennis Conlon) and Sharon (Julie Edwards), bus drivers sharing what might be a final meeting; and, later, Maggie (Jan Thomas) and Tomasz (Michael Lynch), representatives of two very different generations of immigrants to the area.
While some of these scenes feel like natural reflections of the individuals interviewed in the making of the production, often too much backstory is crammed into the fleeting meetings. This means that too many characters open up, largely unprovoked, about their extensive and detailed family history.
On the whole, then, the final treatment of this material by writer Rav Sanghera is what feels most problematic. At its best, the script is simple and touching, particularly when not overburdened with the aforementioned need to spell out detailed backstories. So Sharon and Mo's encounter on the bus is largely subtle and heartwarming, and a stand-out scene in the ladies' loos is thought-provoking and well-performed (by Emma Ashton and Stacey Sampson): one of the more believable exchanges.
Yet even this episode is undermined by what was in my view an unnecessary (and overly melodramatic) twist. Sanghera is a new writer and has been mentored by Freedom Studios, which is laudable, but this research deserves another draft, and he should be encouraged to tease out more of the nuanced simplicity, which he does well at times, rather than feel the need to spell out relationships and histories.
By focusing attention on these characters' histories and deliberately marking many of them out as immigrant, it surely highlights divisions rather than bringing communities together. Never was this more evident than in the final third of the piece, where a heavy-handed depiction of a more recent refugee, Ayoub (the nonetheless convincing Kamal Kaan), dealt with homelessness and alienation in a way I found uncomfortably polarised.
Up to the show's final sequence, the performers studiously avoid the audience's gaze, despite often being in very close quarters. So having been forced, as audience members, to construct and carry round with us this figurative fourth wall, it was then jarring to be addressed directly and chivvied into group interactions at the climactic moment.
Add to this the appearance of a lovely but superfluous community choir at the very end, singing an over-worn and emotionally manipulative pop song, and it feels like the piece is inserting generic markers of feeling rather than allowing us truly to engage.
This is, then, an ambitious piece with likeable moments but flaws in execution. Unfortunately, it is all further problematised by the production's exclusion of (or, at best, failure to engage with) the hecklers and hangers-on who congregate around the performance. And why shouldn't they do so? It's their station.
Reviewer: Mark Smith