Brief Encounter
Noël Coward, adapted for the stage by Emma Rice
Pitlochry Festival Theatre
Pitlochry Festival Theatre
–

Listing details and ticket info...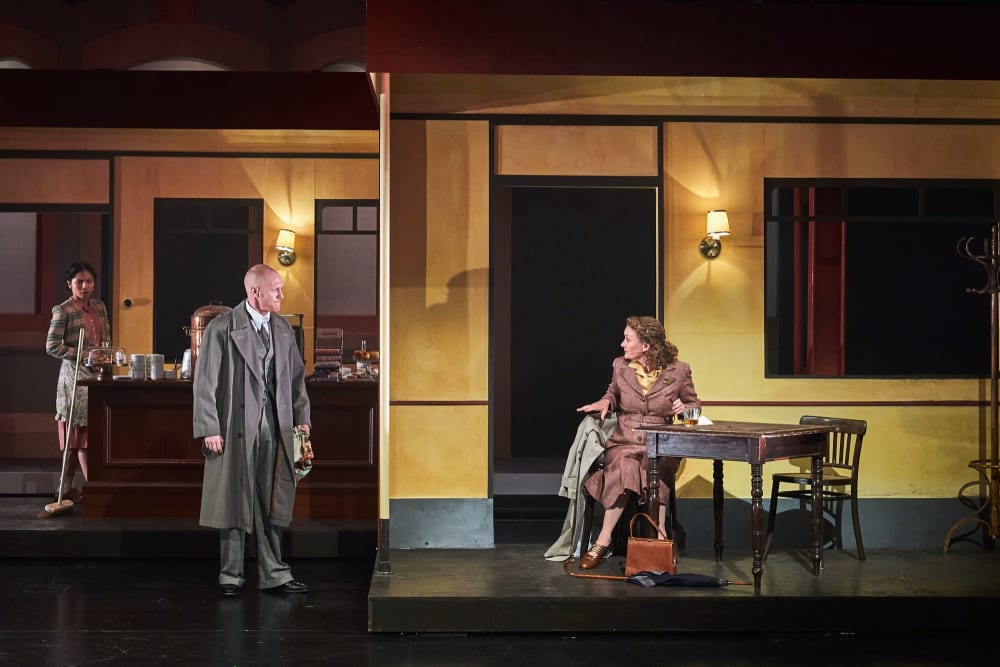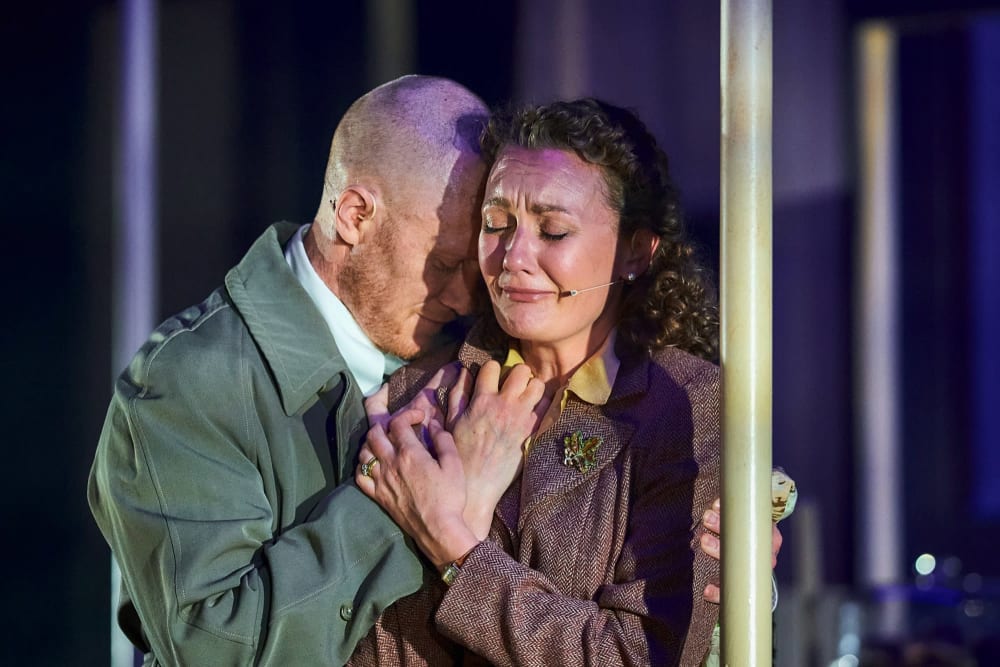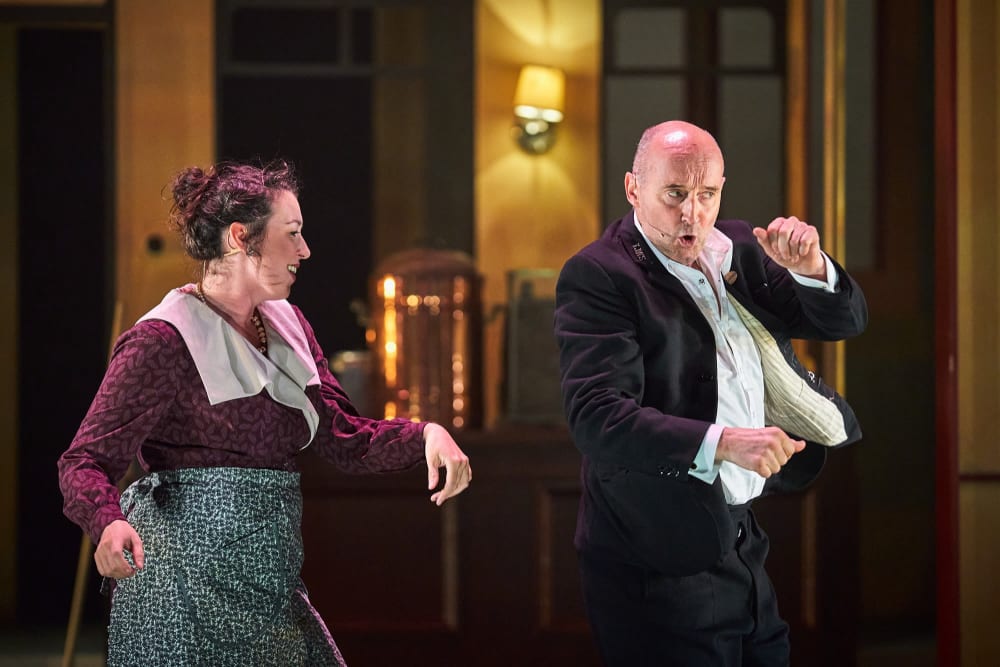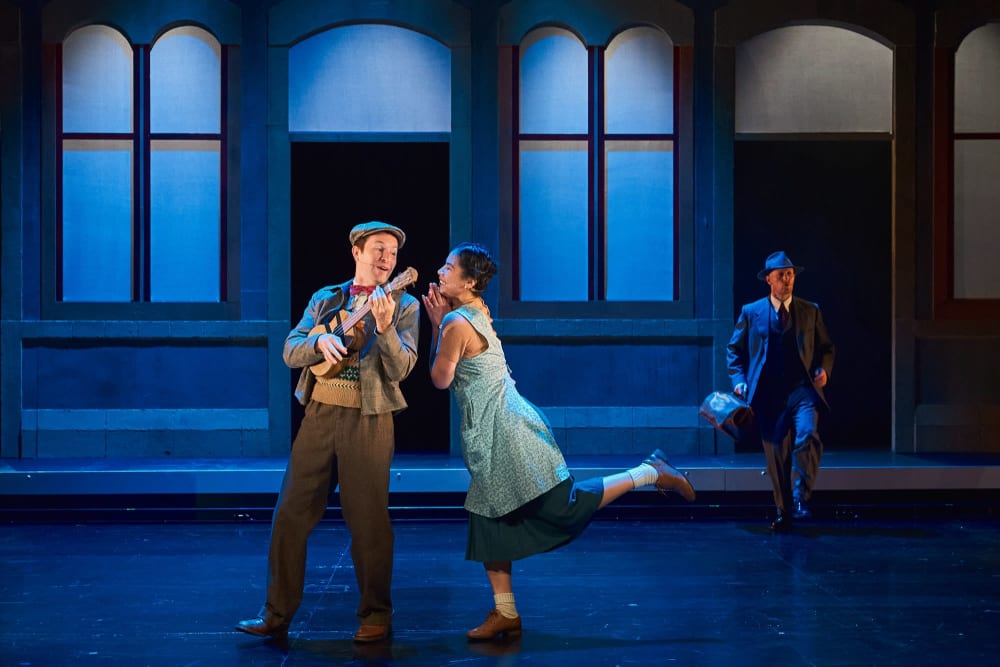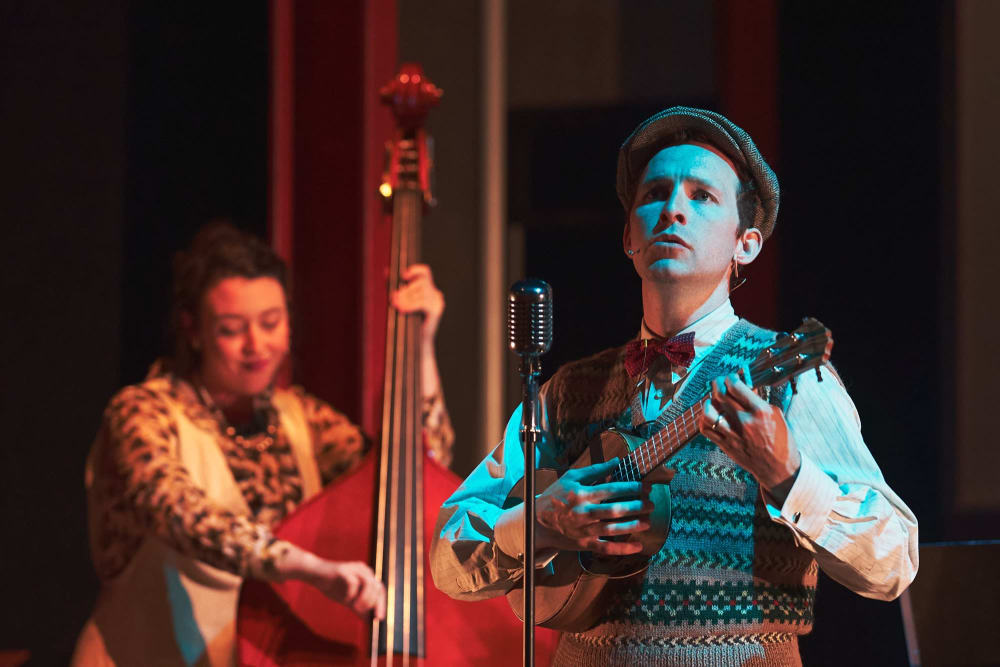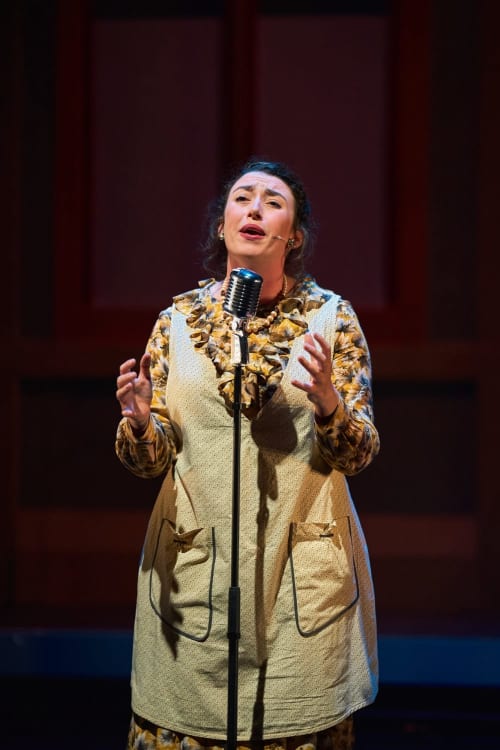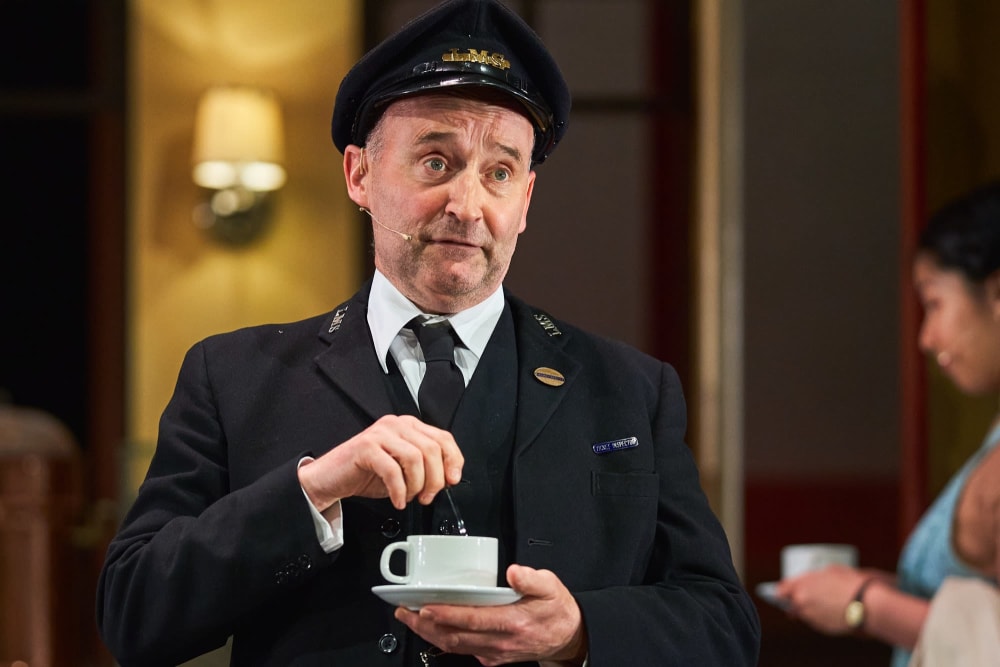 There have been several restagings of this Emma Rice adaptation, originally produced by Kneehigh in 2007, around the UK over the last year or so; Elizabeth Newman's production for Pitlochry's main stage retains much of the joy of the original.
Most of the cast begin in the audience, chatting to them (one was helping a lady on my row with her crossword), before taking up instruments to form the on-stage band, who strike up with Stu Barker's distinctly Kneehigh-sounding intro music. Snatches of scenes to come, including the ending, are enacted between Kirsty Stuart's Laura and Matthew Trevannion's Alec in the middle of the auditorium before the play begins properly in the railway station tearoom.
Jen McGinley's set rather cleverly puts the different scenes onto stage trucks that look like sections of a train carriage that trundle on and off as needed in front of the backdrop of an imposing station platform. The fateful meeting of middle-class housewife Laura, on her weekly solo shopping and cinema trip, and doctor Alec when he removes a spec of soot from her eye kicks off a regular arrangement that becomes an affair that cannot last.
Rice's adaptation gives more prominence to some of the other characters than the 1945 David Lean film or Coward's 1936 short play, Still Life, on which that was based. Alongside the main romantic storyline, tearoom manageress Myrtle (Rachael McAllister) makes a show of rebuffing the advances of station guard Albert (Keith Mcpherson) but with a smile that gives away her true feelings, while Joseph Tweedale's 'cheeky chappy' chocolate seller Stanley flirts with Kristin Weichen Wong's rather childish tearoom assistant Beryl. Two out of the three romantic storylines end successfully. McPherson is also Laura's husband, Fred, who won't challenge her directly but is clearly aware that something is wrong. The ending—especially Laura's feelings about her decision to return—is left rather ambiguous.
As well as Barker's music, the adaptation uses songs by Noël Coward that were not written for this story but integrate seamlessly with it, including "No Good At Love" / "So Good At Love", "Mad About the Boy" and "A Room with a View"; interestingly, "Go Slow Johnny" has a line, referring to Alec, "You're no Brando", but Trevannion had played Brando's breakthrough role on this same stage only the night before. Rachmaninov's Piano Concerto Number 2, famously used in the film with its swirling romanticism, only makes a brief appearance here on the wireless.
This is a fun show with a multitalented cast, but with central performances that are serious and genuine and make you care about them.
Reviewer: David Chadderton