Briefs: Close Encounters
Fez Faanana
Briefs Factory
Underbelly Festival Southbank
–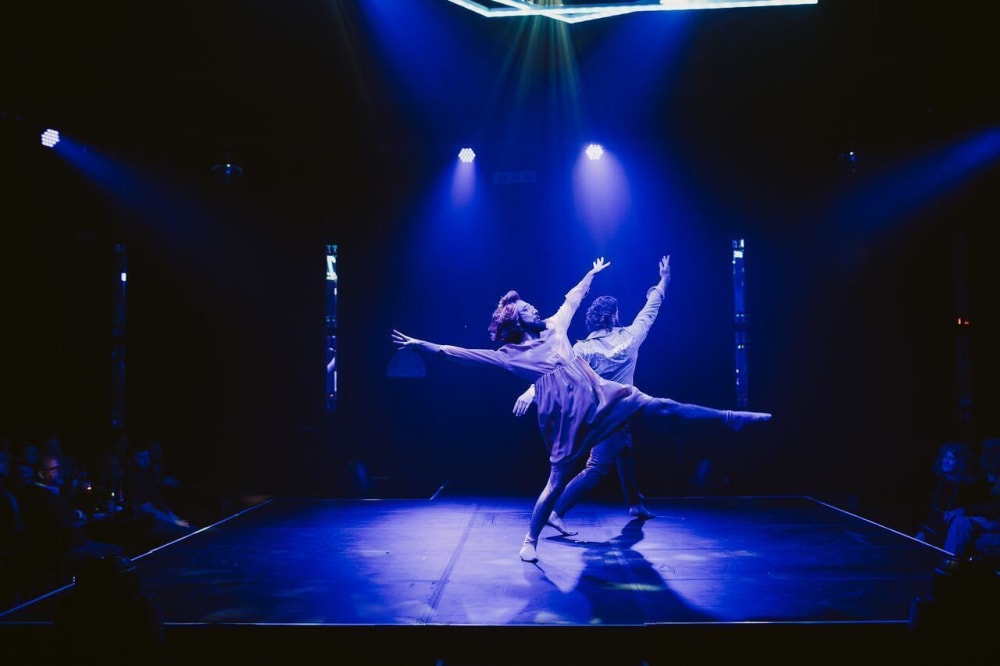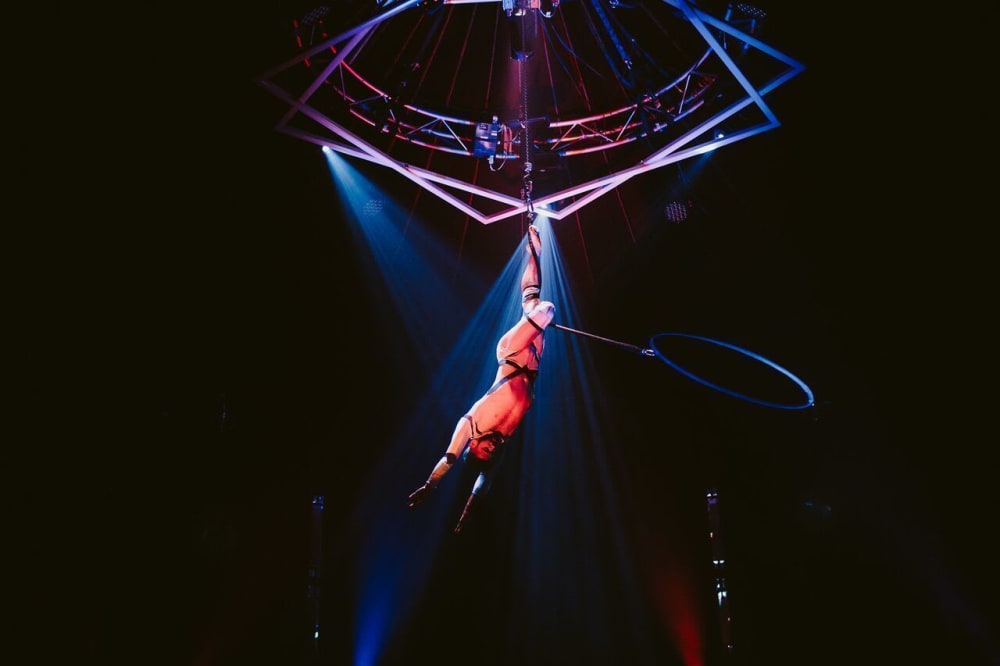 The Brief Factory is back for another summer on the Southbank with a new show. That includes some new faces and new acts but the same skill and insouciant bravado that have previously proved a crowd pleaser.
Fez Faanana (full Samoan name Fiu Ioane Sidney Efeso Faanana) has called himself the lovechild of the ringmaster and the bearded lady. He is not only the Creative Director of Briefs but also its MC. That's absolutely appropriate for his stage persona and this Oz originated show seems to revolve around him as it showcases a display of circus skills and men in a cabaret setting.
Fez has called their shows a celebration of the dysfunctional marriage of theatre, circus, dance, drag and burlesque, but any dysfunction is comic and these accomplished acts are, on the contrary, put together with smooth efficiency, stylish design and slick lighting despite his laid-back approach to presenting them.
Briefs posters make it look like a gay show and its mixture of feathers and flesh, clowning and campery do fit that bill but its appeal is based on fun not orientation. The audience has an equal share of enthusiastic ladies, many of them fans gained on their previous visits. It's clear that it scores as a great hen night too.
The mood is set from the opening moment when the house lights go out and the spotlights come up on a man at the end of each audience aisle, most of them bearded and all flaunting enormous powder puffs. This show's keynote is tongue-in-cheek irony.
Taking its theme from Close Encounters and space, you can be sure that the NASA astronaut won't keep his helmet or anything else on but, though the male body is on display for your admiration, this isn't a strip show, these are men with special talents to offer.
There are aerialists Thomas Worrell and Dale Woodbridge-Brown (a Kamilaroi) working on hanging rings, weaving through a wire cage or working on an elastic line, there is Louis Briggs, a brilliant juggler, Mark Winmill, provocative eyes flashing beneath laid-on long lashes as he spins multiple hoops, lithe Thomas Gundry Greenfield not only throwing his body about but in a mock modern dance duet full of unlikely lifts and fish dives with Harry Clayton-Wright. There is sleight-of-hand magic and clever clowning and everyone seems adept at somersaults and tumbling, everything done in elegant style and with perfect timing under the eye of their diva director.
In the Spiegeltent, Close Encounters seems in close-up even if you stay back by the bar. It lasts not very much more than an hour but it's packed with action and goes at a pace that doesn't wait for applause. It is a show that you leave having had a good time and wanting more—and if you take up the chance to go in for their raffle you could even end up in it.
Reviewer: Howard Loxton