Briefs - The Second Coming

Brisbane Powerhouse and Arts Queensland
London Wonderground
–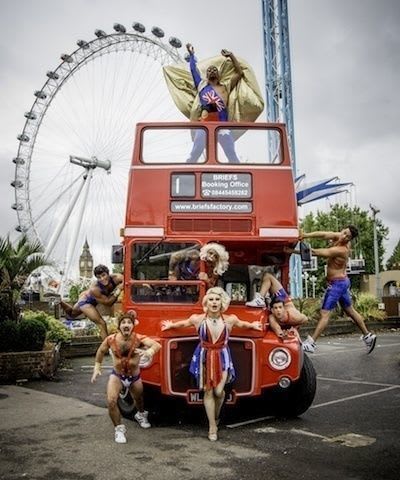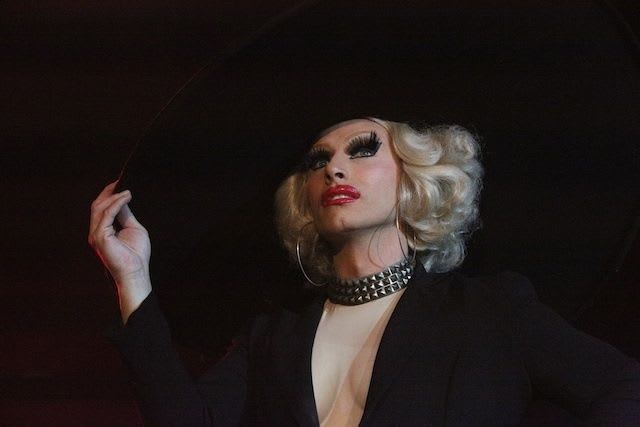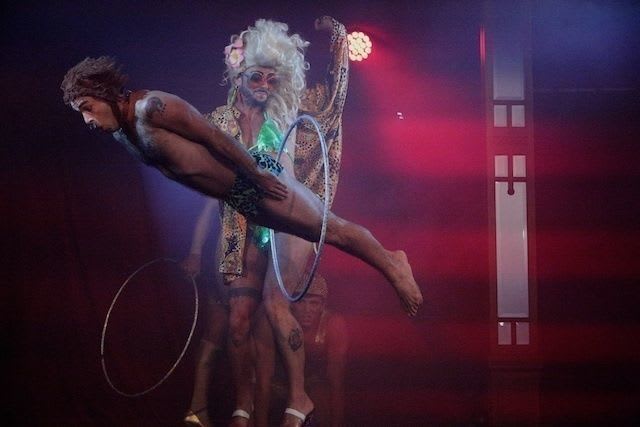 I'm not sure that Briefs: The Second Coming needs any help from me. Having triumphed at this year's Glastonbury, this gay-burlesque team of five Australians and one New-Yorker is garnering a robust following and their second month-long residence in London follows last year's sell-out production.
But this review might serve to change your mind if you—like me—thought this show might not be 'you': I had another review choice last night, but took a chance, and don't regret a second.
All comes with the large caveat that Briefs won't be to everyone's taste, is at times decadently crude, and is definitely age 16+.
The venue—London Wonderground, tucked behind and between the Royal Festival Hall and the London Eye—is key to setting the tone for what is to come. Likened to a little Coney Island, the site resembles an illuminated popping-candy bar.
Once inside, on a horseshoe-shaped stage beneath a mini big top, it is circus-come-slightly seedy nightclub.
Rather than a large troupe like Cirque du Soleil (with whom they indeed share affinities of skill and panache), here the team—Fez Faanana (host and performer), Dallas Dellaforce, Thom Worrell, Louis Biggs, Mark Winmill, and Lacy Shelley—works as an ensemble and as individual acts with distinct personas.
The lighthearted feel throughout belies some jaw-dropping physical expertise in acrobatics, juggling and tumbling; and dexterity with props—hats and hoops, yo-yos and feather boas.
Reviews that say it's loud do the show an injustice because, unlike many ear-screeching West End musicals, the sound is pitch perfect (credit here to musical director Kim Busty Beatz Bowers) and ranges from 80s INXS to Cabaret-esque soundbites, each piece chosen to embellish the performance at hand.
As last night's gender-blending audience proved, this is for anyone with an open mind, a penchant for seedy-glamour and a keen eye for the male form which, when toned, is an undeniably beautiful thing.
During 75 minutes with no interval, we are charmed, seduced, shocked, and vicariously glammed; sit in the front row, and you may get wet, and might be offered a banana. One brief scene is too grotesque to detail here, but, by the time it comes, the good-heartedness of Briefs has already worked its charm.
With the première of Pride the movie across town last night, for September at least, gay is the new straight, and London is all the richer for that. After a depressing day with depressing news, I left feeling lighter of heart and a little in love.
Reviewer: Anita-Marguerite Butler