Bright Phoenix
Jeff Young
Liverpool Everyman and Playhouse
Liverpool Everyman
–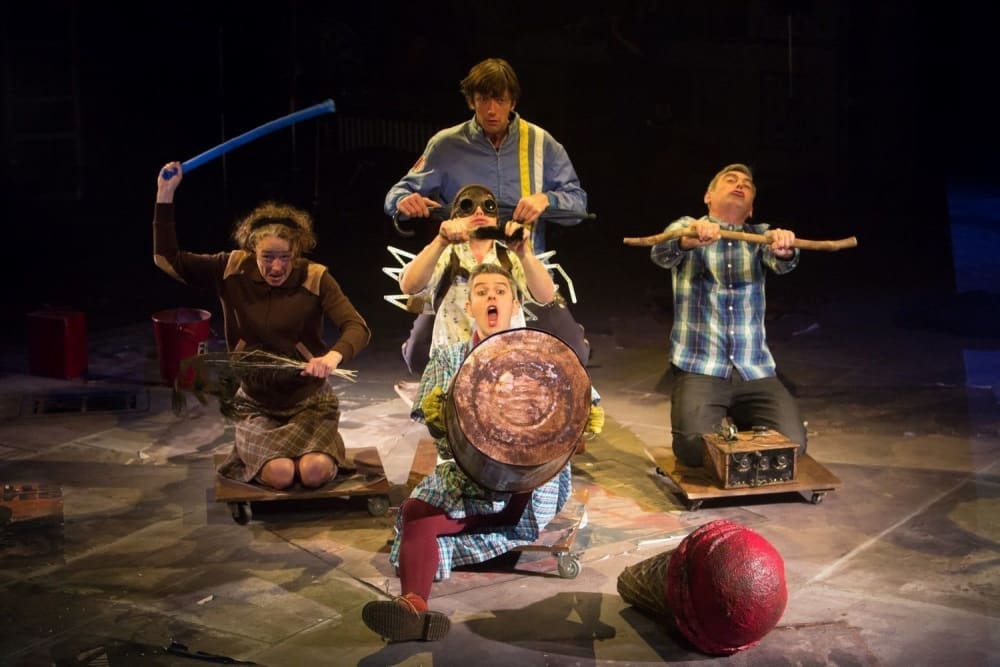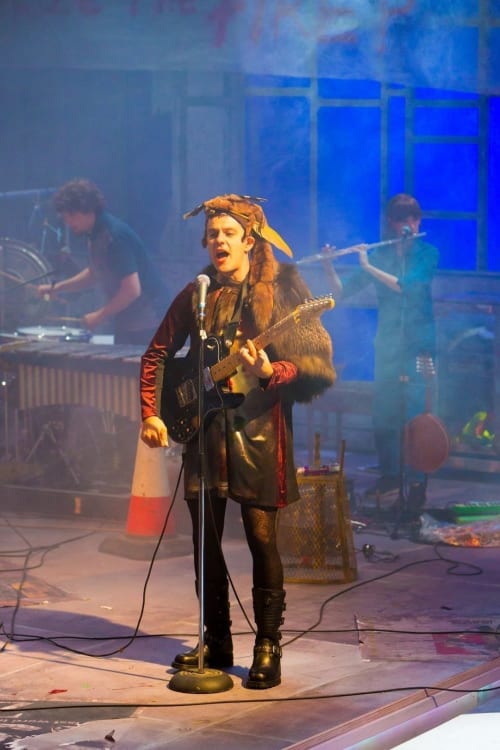 Jeff Young's latest play Bright Phoenix, which is running at Liverpool's Everyman Theatre, is nothing if not ambitious. The playwright was commissioned to write a piece about the city, specifically Liverpool, and more specifically about his Liverpool. The result is a piece of work brimming with vitality, a theatrical firework that snaps, crackles and pops. It's ADHD for the stage.
What emerges is a sparse, dystopian landscape inhabited by the forlorn and the forgotten, but it's here amid the trash cans that one senses the city's pulse beats strongest, here among the alley cats and vagabonds that an indefatigable life-force pumps steadily away.
Young's version of Liverpool is a few thousand furlongs away from the pizazz of Aintree races, waterfront bistros or the glossiness of the Tate. Ti Green's set is as threadbare as it is chaotic and joyfully so. Yes it's Liverpool, but could easily be a Swansea, a Glasgow or indeed a Kiev.
The narrative itself is a fairly simple one: Lucas Firebright (Paul Duckworth) returns to Liverpool after two decades away. The city he revisits is engaged in a process of reinvention. But while the PRs and regenerators are busy neatly repackaging the city into their glossy corporate attaché cases, underneath the surface lurks a vibrant, pulsating sub culture that clearly fascinates Young. It's a place furthermore that defies those who would brand it.
Certainly this is a script that embraces the full scope of performance. It's not the type of script to take upstairs to bed with a cup of cocoa. It is however a piece that has been written with an eye firmly on the space in which it will live and breathe. Those merely reading this text will have sorely missed out. This is a script just waiting to be unlocked.
And by and large, the cast and production crew manage to find the key. An ensemble cast of actors simply cavort—there's no other way of saying it—their way through childhood, adolescent and mid-life vignettes. From the moment Lord of Misrule, Spike (Rhodri Meilir), staggers menacingly into view in full Shane MacGowan mode, this production simply seizes the space.
Indeed, the cast are not afraid to explore every nook and cranny the theatre has to offer. Energy spills out into the stalls and beyond. It's saying much that, despite the play running for two hours, an interval is not provided nor is it needed. Bright Phoenix roles along on adrenaline alone.
Added to which is the intoxicatingly, seductive musical score lead by Laura J Martin's ethereal flute and partner Vidal Norheim's mellifluous xylophone. Of special mention is Miss Martin's duet with Penny Layden; pure goose-bumps. And Paul Duckworth's gloriously anarchic 'Lime Street Rap' is just taking the P.
There's not a whole lot wrong with this show—occasionally it's a little frenetic and it's yet another scouse-centric offering—one yearns for the day that Liverpool theatres might dare to risk not taking us down Scotty Road for once, but such concerns didn't unduly worry an audience that were transfixed in their seats.
Bright Phoenix is a multi-layered piece, an intriguing cocktail of the mundane and the mythical. The humour is earthy, performances earnest and production hugely creative. It all adds up to a rather exotic blend of saturnalia.
Oh yes, there are fledgling aviators a-plenty on this stage, all waiting for the wind to turn in their favour. All it takes is one gust.
Reviewer: David Sedgwick