Bring Back Chainmail
Tommy Campe
Found in Translation
Sir John Mills Theatre, Ipswich


Listing details and ticket info...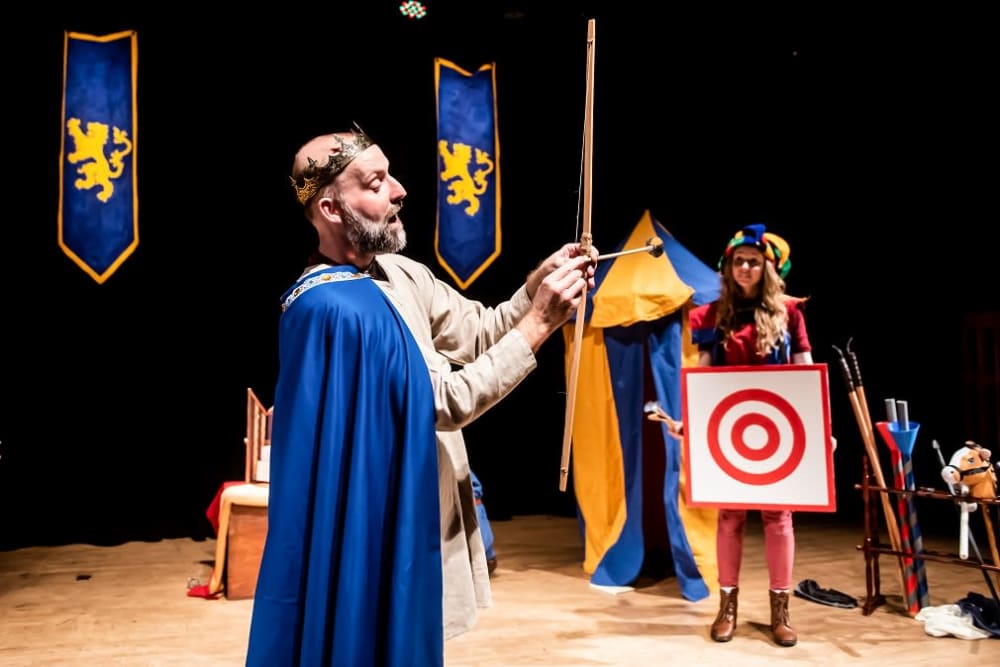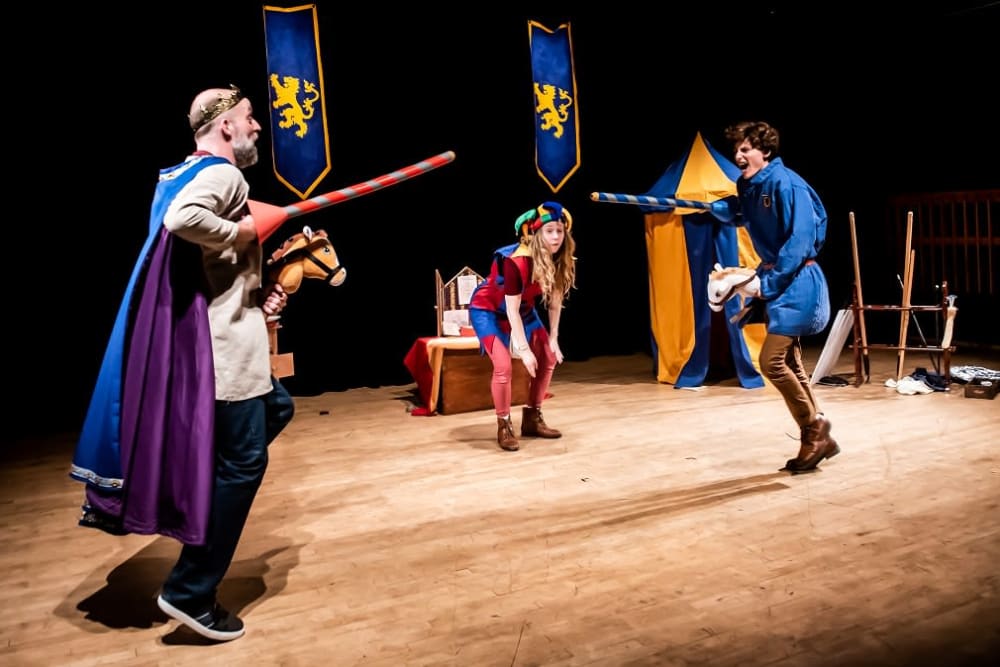 Developed in collaboration with Autism Anglia, this is a piece that is touching, thought-provoking and humorous in equal parts. And suitable for anyone from 9 to 90!
Emerging from an original short improvisation, writer Tommy Campe has worked with Colchester Arts Centre creatives and director Ollie Harrington of Found in Translation to create a piece that weaves a story around the important subjects of how we deal with heartache and loss and in turn help others to deal with it too.
Tommy also plays the central character of James, a young boy coping with the sudden loss of his mother by immersing himself in a fantasy world of medieval knights and castles in order to try and make sense of it all.
We meet him as we first enter the theatre. Campe is a watchable performer who immediately engages with the audience as we take our seats and brings us into James's world as he creates characters with us to populate his kingdom.
His best friend Sophie (an impish and believable performance by Megan Risley) visits every day to play along with his game: dressing as a mute fool called Bard as they act out his life as a knight in the confines of his bedroom, where he has set up a shrine to his 'Queen' and refuses to wash or go downstairs to eat.
His father ( David Sayers) is at his wits' end, dealing himself with the loss of his wife as well as the (to him) puzzling behaviour of his son. His approach is brusque and blunt as he tries to 'snap James out of it' and bring him back to reality.
Sophie is more sympathetic and, although she too makes mistakes, she sees James's medieval fantasy for what it is—a coping mechanism and a retreat from the pain.
Gradually, Sophie makes Dave see that the only way to engage with James is to embrace his world by acting as the King. In this way, he comes alongside his son and, through joint play together, they learn to face the future without the physical presence of their 'Queen' but accepting she will always be by their side.
The piece is not about autism as such but is designed to be more of a relaxed performance for those on the spectrum or with other complex needs. But it will also resonate with anyone whose imagination has allowed them respite from, or ways to cope with, difficult or traumatic situations.
It's a beautiful piece with the characters wonderfully brought to life by three very engaging performers. The humour is gentle, the subject matter very topical and the storyline well crafted and believable.
Above all it is a play with an important message that is performed from the heart, and I hope it gets a wider airing as it certainly deserves it.
Reviewer: Suzanne Hawkes