Britannicus
Jean Racine, translated and adapted by Timberlake Wertenbaker
Lyric Hammersmith Theatre
Lyric Hammersmith Theatre
–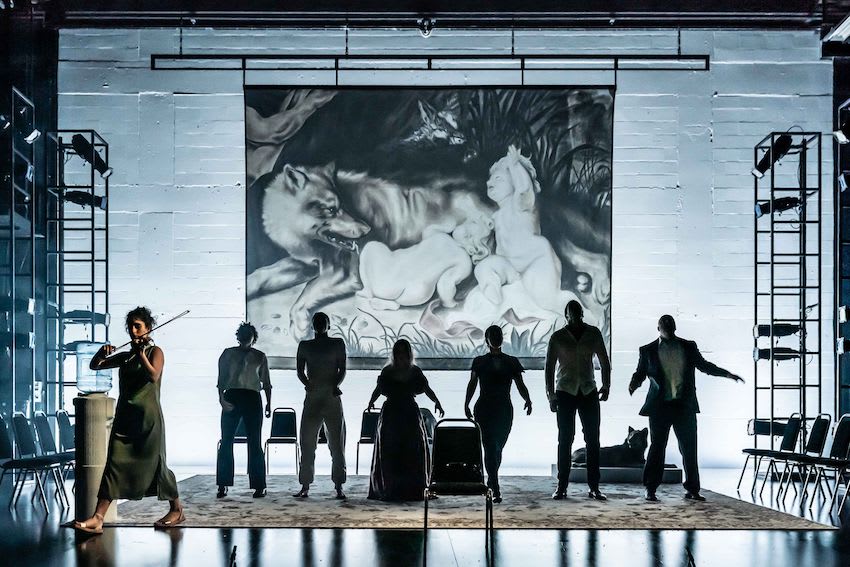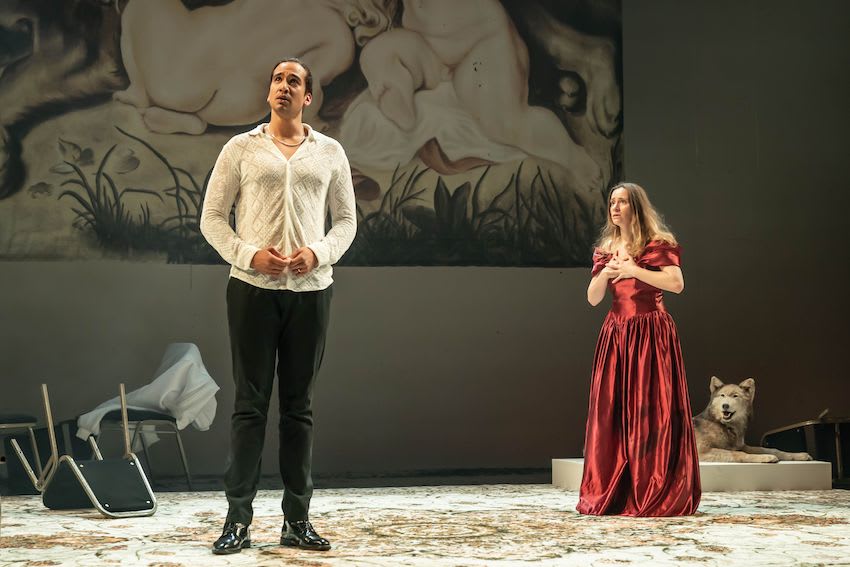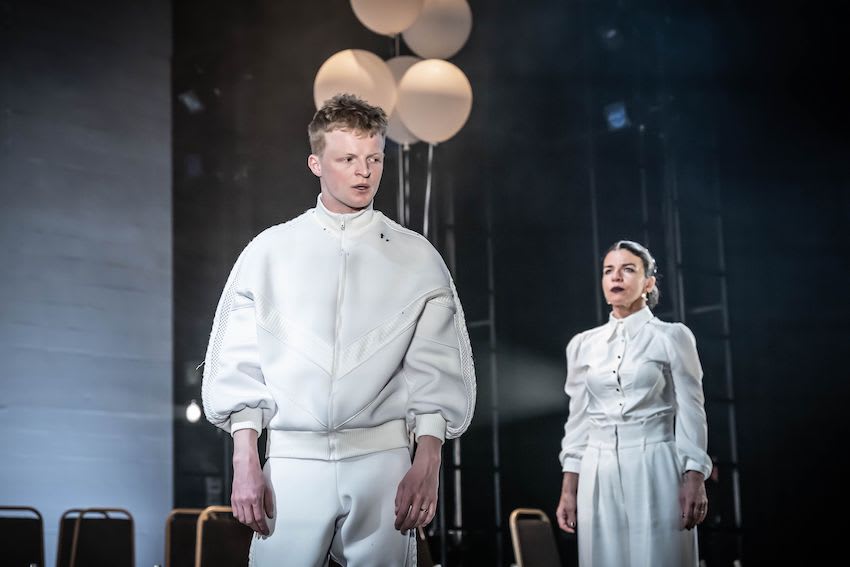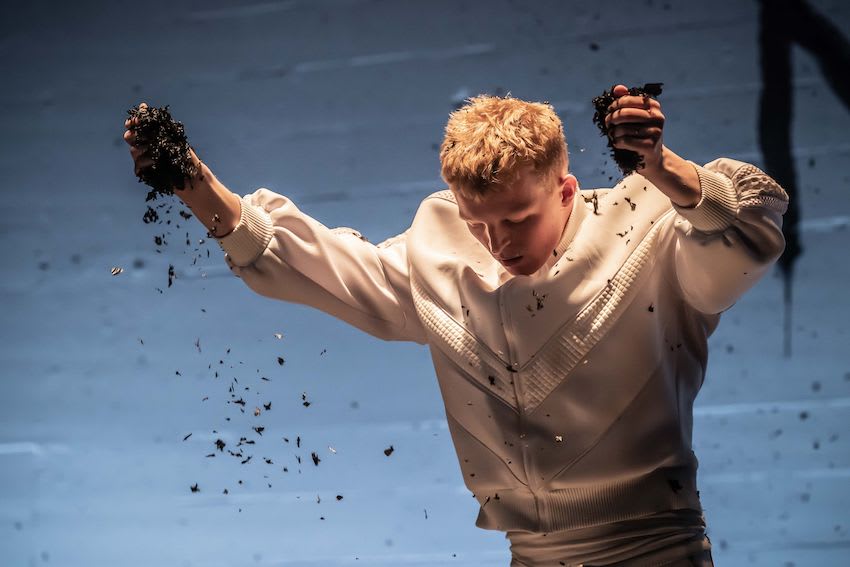 It is not often that British audiences get to see the plays of French classical dramatist Jean Racine with their rigid adherence to the unities and his stately alexandrines that make him difficult to translate. This translation by Timberlake Wertenbaker doesn't attempt to reproduce his verse form and takes a much more vernacular approach. It had a stylish modern dress production by Irina Brown at Wilton's Music Hall in 2011 and now Atri Banerjee (winner of The Stage Debut Award for Best Director in 2019) gives it another contemporary staging.
At the back of designer Rosanna Vize's set hangs a huge painting, a detail from Rubens' painting of twins Romulus and Remus, fabled founders of the city of Rome. Romulus killed Remus and in front of it this later tale from Roman history presents the fate of Britannicus, rightful heir to the Emperor Claudius, usurped by his adopted brother Lucius, whom we know as Emperor Nero. The rest of the simple setting is a carpet lined by metal tubular chairs on which the cast will sit when not part of the action, lighting towers, a stuffed wolf and, in a downstage corner, an office water cooler, perhaps to make us think of corporate and governmental as well as imperial ruthlessness.
Nero's succession is the result of his mother's conniving. He is the son of Agrippina, Britannicus' stepmother from her previous marriage. She has been the power broker but now sees her son becoming wayward. "Impetuous Nero has lost all restraint: bored with being loved, he wants to be feared," she announces. After three years of virtuous rule, things are changing.
Sirine Saba's Agrippina is like a Dynasty diva, a control freak, used to being the dominant figure. William Robinson's Nero becomes increasingly demanding and tyrannically temperamental. Not content with depriving Britannicus of his birthright and being married to his sister, he now has eyes on his adoptive brother's fiancée, Junia.
When he is part of the action, the Britannicus of Nathaniel Curtis (now best known from It's a Sin) does physically dominate, but this gentle fellow seems naive and always outmanoeuvred. He's given little chance to gain our sympathy; though we do get a glimpse of the closeness of his relationship with Shyvonne Ahmmad's Junia, he is a victim who remains a cipher. The play may be named Britannicus but it belongs to Nero and Agrippina.
The stepbrothers' former tutors Burrhus (Helena Lymbery) and Narcissus (Nigel Barrett) are counsellors whose influence on Nero lessens. They are the nearest Racine gets to creating court life.
Though Wertenbaker's translation is demotic, Atri Banerjee gives his production classical formality. He opens with Agrippina's confidante Albine (Hanna Khogali) playing a repeated phrase on her violin as a row of gesticulating silhouettes appear, a line-up of the cast who will have further similar convulsions interspersing the action, a physical manifestation of the fear that Nero wants to engender. The chairs that surround the playing space with be reordered in a regimented fashion to produce both confrontations with the audience and a barrier to sharing. An elaborate stripping and rearranged of the stage seemed to mark a major transition but has no clear meaning.
There is an alienation that is probably intended to focus concentration on the themes of responsibility and the abuse of power, but, though the central performance are striking and lighting (by Lee Curran) and sound and music (Jasmin Kent Rodman) add dramatic effect (that first phrase ends the play), it failed to move me.
Reviewer: Howard Loxton