Brokeback Mountain
Ashley Robinson, songs by Dan Gillespie Sells, based on Annie Proulx's short story
Nica Burns, Adam Blanshay Productions, Lambert Jackson and Katy Lipson for Aria Enterainment
@sohoplace
–

Listing details and ticket info...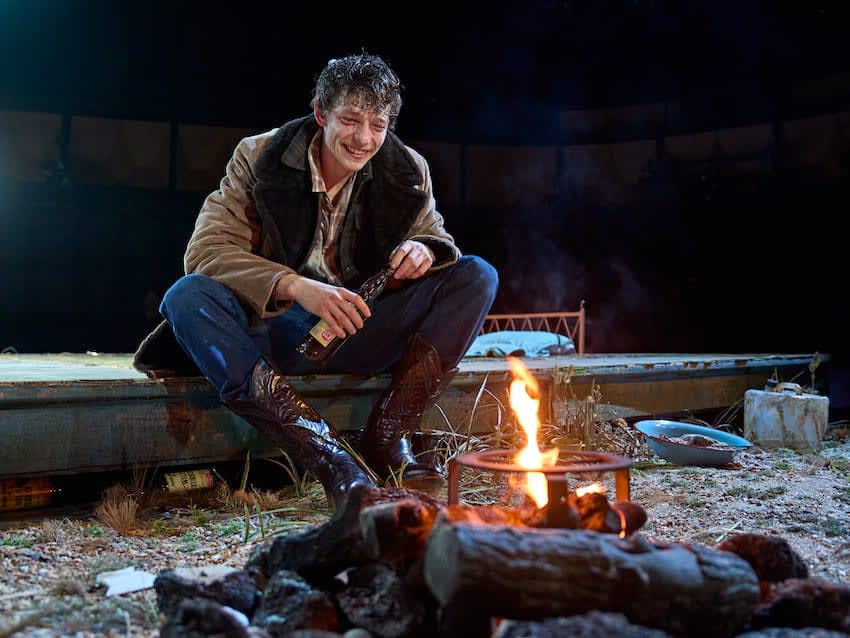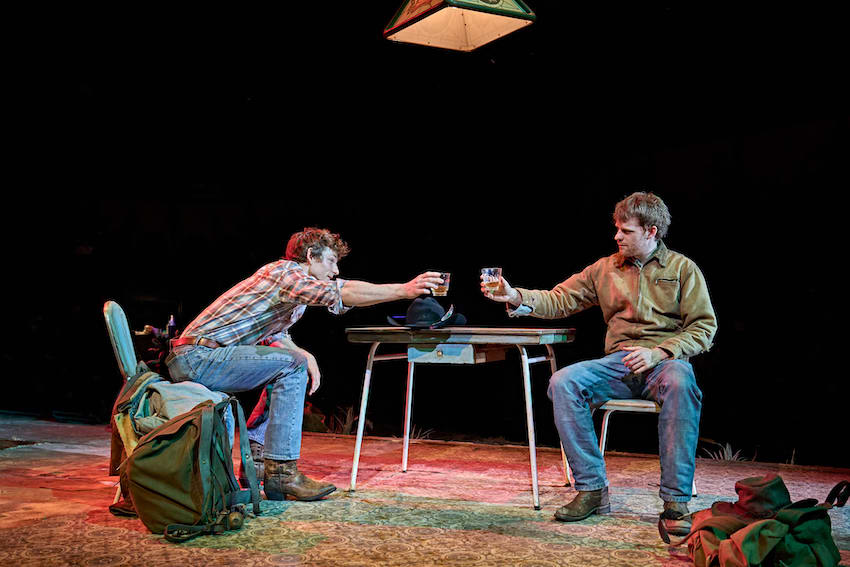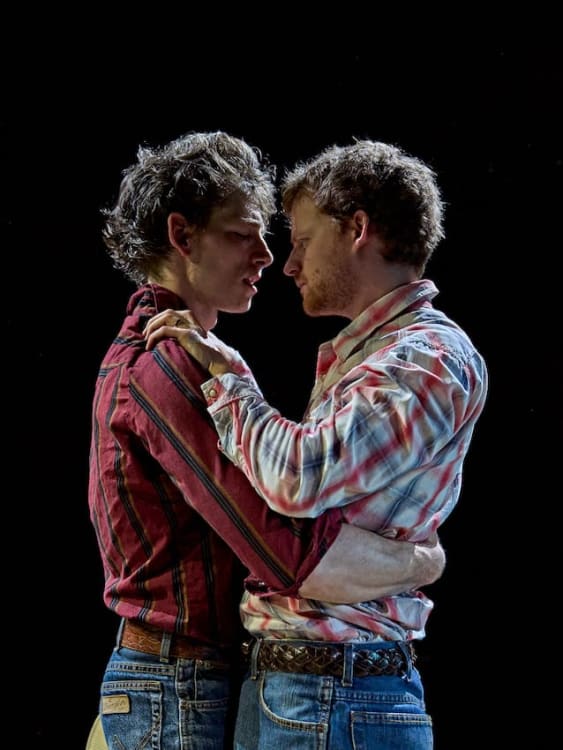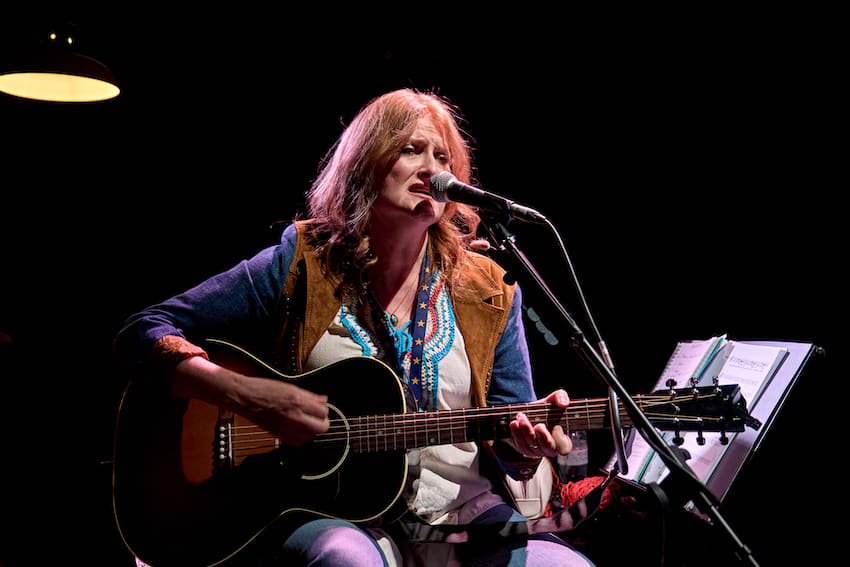 Annie Proulx's short story about the secret love between two Wyoming cowboys has already been made into an Oscar-winning film by Ang Lee and an opera by Charles Wuorinen for which Proulx wrote the libretto. Now writer Ashley Robinson, with the approval of Proulx, has made this stage adaptation in which songs by Dan Gillespie Sells play an integral part, though this isn't a musical.
Reflecting the story's brief prologue, Robinson makes this a memory play. As the audience enter, an ageing Ennis Del Mar is asleep, alone on his untidy double bed in his clapped-out room. When awake, he turns on the radio to a song saying "Don't let the Years Get You Down" while he hacks up over a kitchen sink.
Dreams turn to remembering: both what was and what might have been. He is there through the whole play as it traces his relationship with Jack Twist over two decades. Although he says barely a dozen words, Paul Hickey delivers a moving, introspective performance through stance and expression.
Ennis and Jack first meet in 1963 when they spend the summer in isolation with the sheep on the mountainside. They find something together that changes their lives. They part at the end of their contracts, marry, have children, but nothing matches what they feel when together at the times they find ways to meet up.
Mike Faist (Riff in Spielberg's West Side Story) and Lucas Hedges (Oscar nominated for Manchester by the Sea) are making their West End debuts as Jack and Ennis and prove a rivetting partnership as these young men who have feelings that don't fit in their straight world.
Jack is more easily articulate and Faist gives us his urgency and his frustration that Ennis can't share his dream of life together, while Hedges as less voluble Ennis suggests an even greater need that will wreck his marriage.
Though there is some vigorous shadowplay bonking in their mountainside tent and some passionate kissing that display the strength of their attraction, it is in the peaceful affection they find in closely held bodies that these performances seem especially truthful with an honesty that eschews any sentimentality.
There are scenes with Martin Marquez as the foreman who hires them and other roles, Sophie Reid as Jack's wife and Emily Fairn as Ennis's wife Alma, catching her husband kissing Jack when he visits, but the emphasis is on the two men together, there is very little of them in the wider world.
Tom Pye's setting is a rough wooden platform covered with worn-out lino. Minimum furniture pops up through traps. It is a constant reminder of the poverty of the background these cowboys come from. Sprouting grasses surround it with at one side a campfire, turning the whole stage into the mountainside. However, it is the lyrics of Dan Gillespie Sells's songs that give a sense of the wider landscape. They are sung by balladeer Eddi Reader. They sound great, though a strong country accent isn't easy to penetrate, but that isn't important; with her voice and a great band, this music becomes the soul of the whole evening, a real part of the emotional journey.
Jonathan Butterell's production combines all these elements to make a memorable evening, beautifully judged. Ninety minutes without an interval, it holds for every one of them. Don't miss it.
Reviewer: Howard Loxton