Broken Biscuits
Tom Wells, with songs by Matthew Robins
Paines Plough and Live Theatre
Live Theatre, Newcastle
–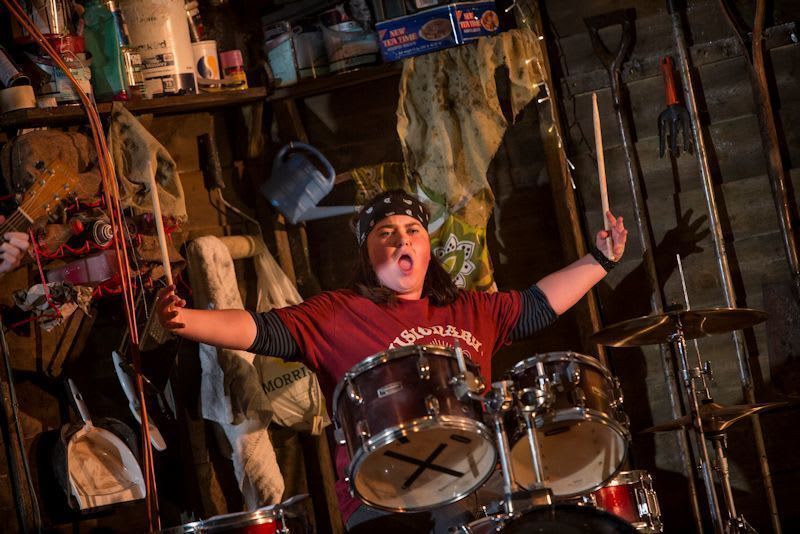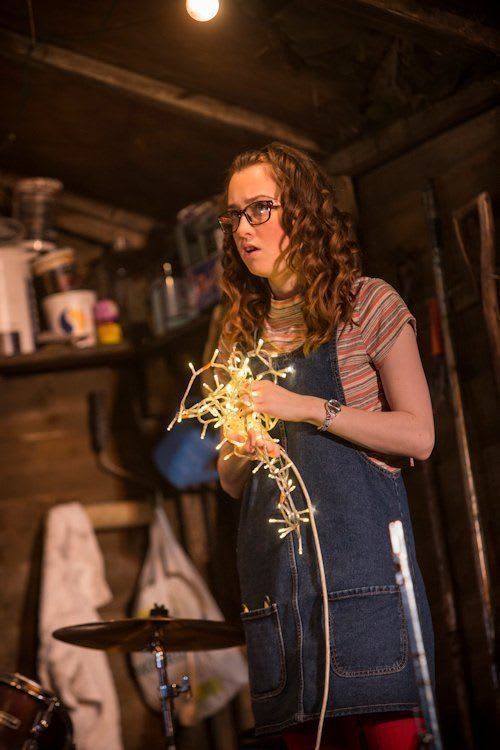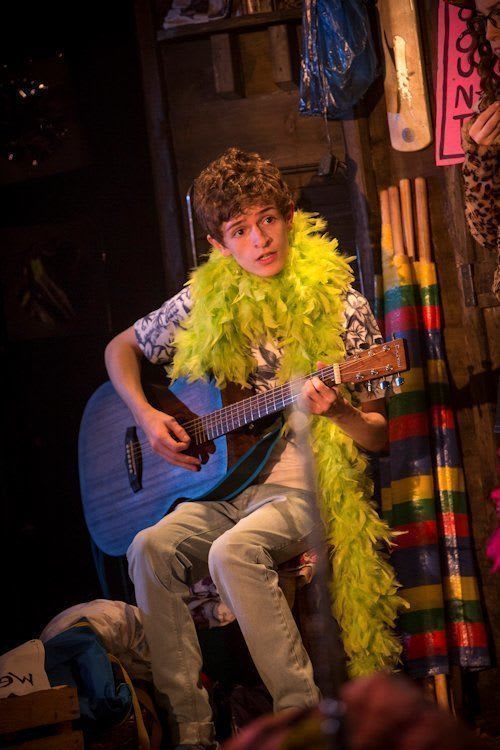 "We're nobodies," says sixteen-year-old Megan to Holly. "Proper, proper nobodies… I'm all fat and, and gobby, you're brainy, weird and brainy and quiet and Ben's like, you know. No offence but you are, you are quite gay."
"I am gay," Ben replies.
Three sixteen-year-olds, just finished their GCSEs and about to embark on the next stage of their lives. Up to now, Megan thinks, they've been losers but she has a plan which, by the time the summer holidays are over and they are starting college, will make them really cool.
They will be a band. They will meet every Friday night in her garden shed to practice. She's just bought a set of drums from the hospice shop for £15 (she got them reduced from £20 because of their bulkiness—and she nicked a trolley from Aldi to get them home), Holly already plays the flute and, as for Ben… Well, he can learn to play something. Probably the guitar would be best. And they'll take part in the Battle of the Bands at the college and everyone will know they're really cool.
They could even write their own songs!
It's funny. It's engaging, even heart-warming, but most of all, it's perceptive about the characters' concerns and insecurities. Writer Tom Wells clearly understands teenagers and the trio of actors—Faye Christall (Megan), Grace Hogg-Robinson (Holly) and Andrew Reed (Ben)—are totally convincing, so we really do believe what we are seeing.
And, indeed, what we're hearing too, for, written about their lives and the things that most concern them, their song lyrics in some ways have an almost punk feel about them—but without the safety pins and the swearing (although Ben does use the word "shit", the cause of a little shock in the others). We're not talking dysfunctional families, broken homes, drugs or criminality, just the normal concerns of ordinary sixteen-year-olds. Normal yes, but no less painful for that.
Paines Plough's Joint Artistic Director James Grieve draws out all the humour in the piece but even when we are laughing at a character's foible, that laughter is gentle and sympathetic, almost—if this doesn't seem an odd thing to say—supportive.
After the run at Live, Broken Biscuits tours to The Drum, Plymouth (25 to 29 October), Hull Truck (1 to 5 November), Stephen Joseph, Scarborough (8 to 12 November), Crucible, Sheffield (15 to 19 November), Tobacco Factory, Bristol (25 to 26 November) and Birmingham Rep (29 November to 3 December).
Reviewer: Peter Lathan