Buddy – The Buddy Holly Story
Alan Janes
Theatre Royal Newcastle
–

Listing details and ticket info...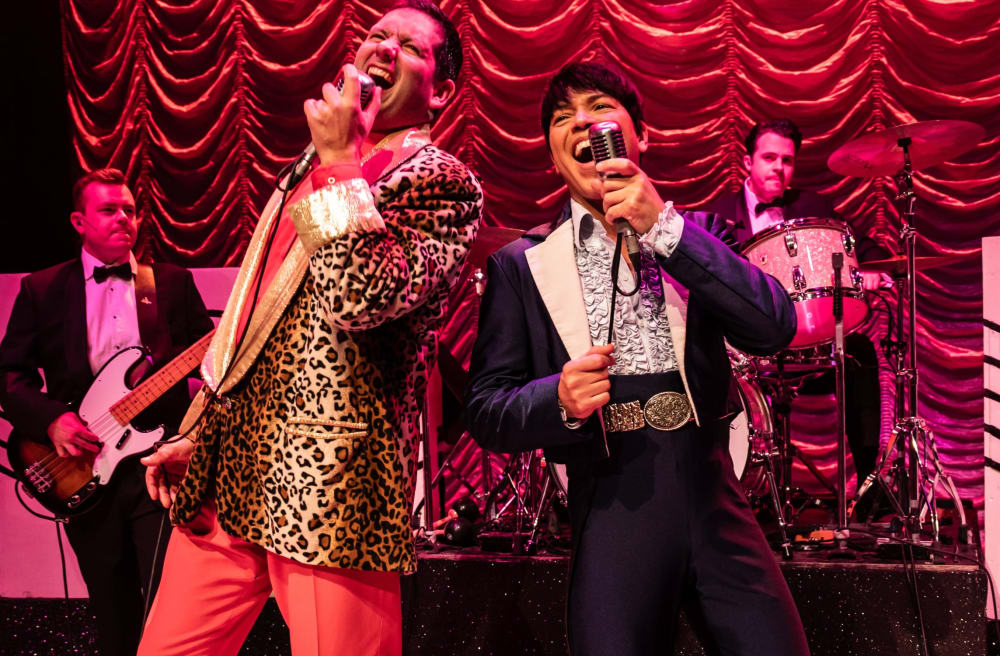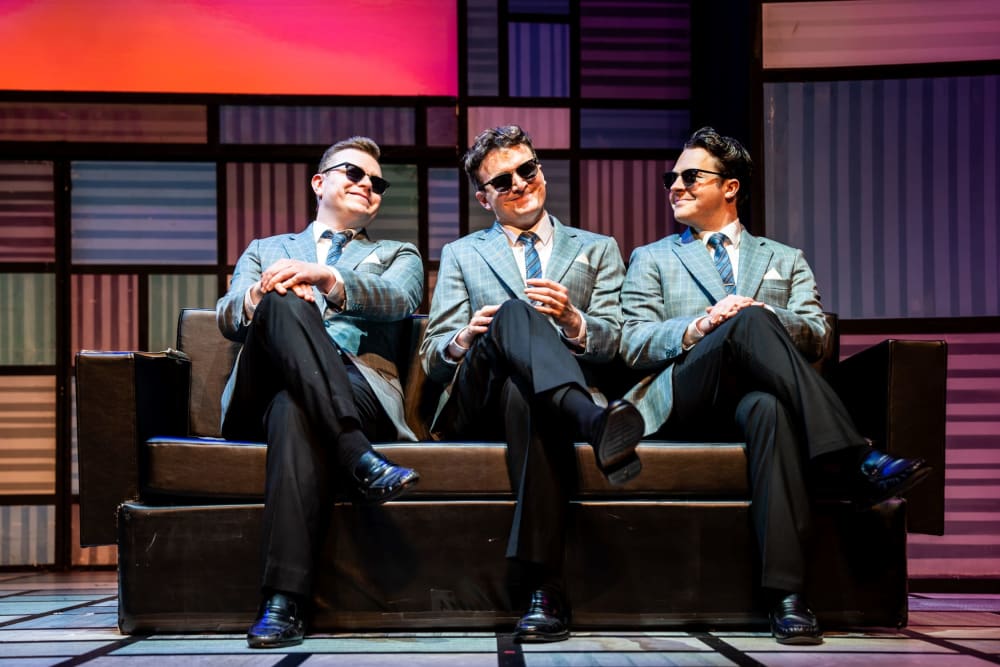 Buddy Holly (Christopher Weeks) is undoubtedly an important pioneering figure in 1950s rock 'n' roll as this musical shows.
The stage opens with a dozen cast playing and singing in a radio station and quickly moves to a Decca studio where Holly was given a contract. Gospel, country, rhythm and blues had a great influence on his music. The story of his career development and character is beautifully carried along by his songs, an amazing story coupled with amazing songs.
Anyone seeing this show will know the story so no need to go down that road, but this production brings it to life. Most scenes are in a studio or on stage, so the set (Adrian Rees) is very adaptable to both with instruments being brought on and off unobtrusively. The lighting (Darren Copland) is spot-on along with the sound (Pete Cox), and the period costumes (Kelly McMahon) give authenticity while adding colour—though some of the girls hairstyles did not all adhere to a '50s style—while the choreographer, Miguel Angel ,who is a great mover in his own right, is a further delight.
The multi-talented cast sing, play instruments, dance and many play multiple characters, all with great aplomb. Featuring over 20 hits including "Peggy Sue", "That'll Be tThe Day", "Rave On", "Everyday" and "Oh Boy", not forgetting Richie Valen's (Miguel Angel) "La Bamba". Great nostalgic stories abounded in the bar with many happy memories being relived.
One can see why it is a West End and Broadway smash hit having premièred in 1989 with over 22 million theatregoers having seen it, winning countless awards in nearly three dozen different categories. Good things are made to last and great things last a long time. Holly's music is still strong after 65 years and I guess will be still here in another 65.
The writer Janes had a great grounding, starting his career with the Joan Littlewood's youth group, and has continued to one success after another writing for TV, radio, film and theatre. Buddy Holly opened four times for Elvis Presley and Bill Haley which encouraged his decision to make music his career. Unfortunately he and The Crickets were not fairly treated by their manager, Norman Petty (Thomas Mitchells ) who said he "could change their life" and he certainly did.
The singer songwriter Charles Hardin Holley was born1936 into a musical family and would be 86 this month if he had lived. One can only guess what he may have achieved if he had lived. He said, "It's not that I want to be rich, I just want the world to remember the name Buddy Holly"—I think he got his wish.
The rest of the tour dates have not been announced yet but this show is an excellent tribute to his unique, iconic talent and is definitely one to see.
Reviewer: Anna Ambelez