Buerk! The Newsical
Tom Bailey and Greg Jameson
Network Theatre
–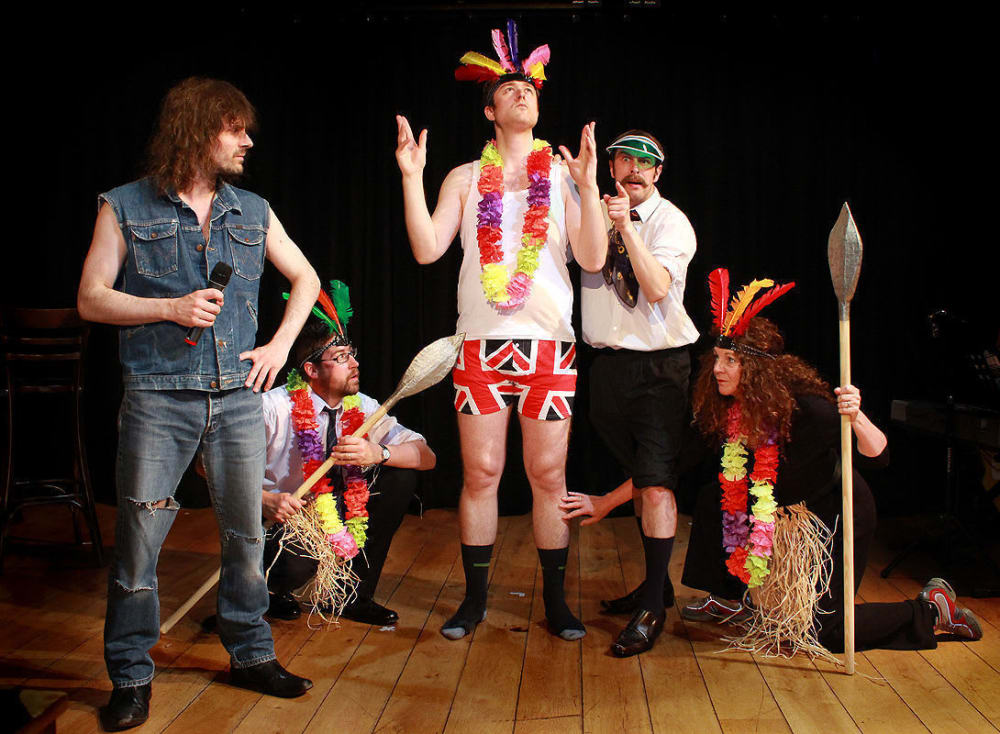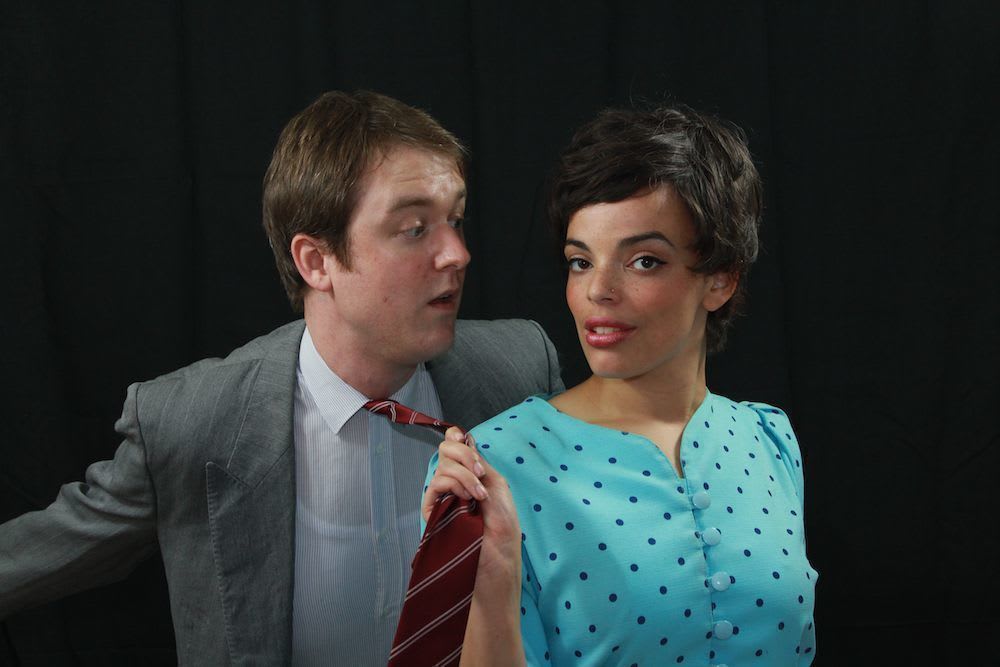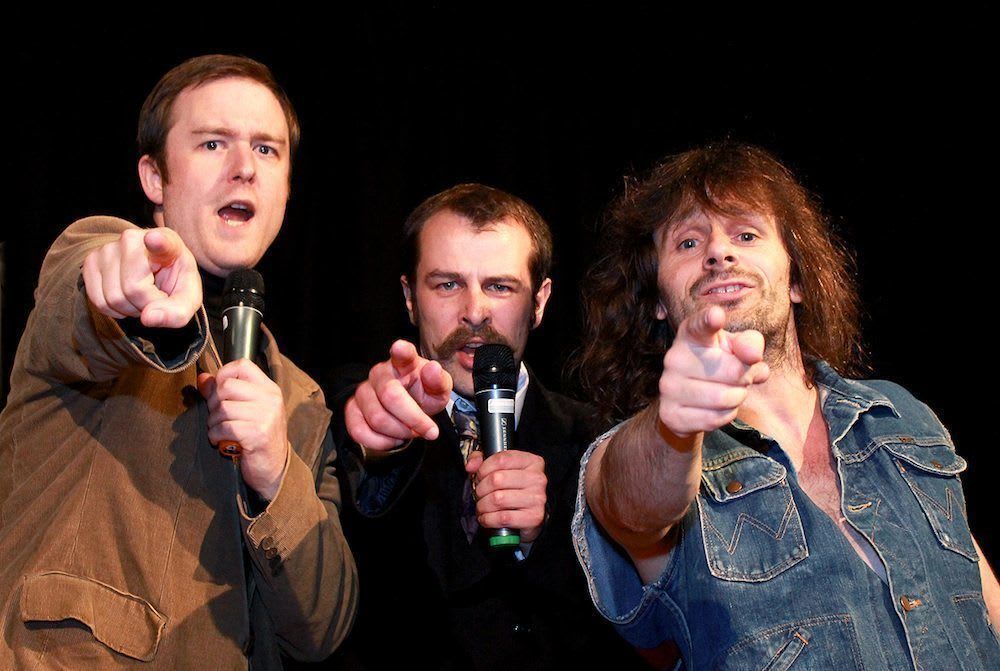 'Do we have any Michael Buerk fans in the house?' asks the narrator pre-show. Silence ensues. There don't appear to be any die-hard fans of our celebrated BBC journalist in the audience on this night, nor does there seem to be anybody desperate to see his life turned into a hit musical. What a shame, then, that this is what we are subjected to—though this production is far from a 'hit'.
Michael Buerk (Greg Jameson) lands his jobs in the BBC newsroom and quickly falls in love with fellow broadcaster Moira Stewart (Helen McDonald) much to the dislike of weather "boob" Ian McCaskill (Ollie Burton).
Moira becomes pregnant, Michael moves to Ethiopia to report on the 1984 famine and McCaskill predictably swoops down in true panto-villain style to summon the 1987 Great Storm "by the powers of Robert Mugabe" in the hope of stealing Moira's heart. With 80s references galore and recurring 'gags' about Leatherhead, it's an evening of poking humourless fun at stereotypes and obscure personalities of the time.
We often laugh at comedy when the humour is rooted in truth and familiarity. This production may well be fictional—we are constantly reminded of the show's "historical inaccuracy" in the programme notes as well as by writer-come-narrator Tom Bailey—yet the one-dimensional characterisations and incomprehensible plot are too far-fetched to be remotely credible.
The performances leave much to be desired. McDonald's Moira is lacking many things (not least a zip on her costume), flitting between her two rival suitors with an awkward and unsure seductiveness. Jameson's Buerk lacks the integrity and professionalism of our true TV icon—instead his dorky vulnerability is unconvincing.
With lines such as 'I'm gonna love making news to you' and 'now it's time for a c*ck', the script is crudely over-sexualised. Burton's invidious McCaskill sings about indulging in self-masturbation over a Moira Stewart teddy, and without the redeeming intelligence demonstrated in a show like the recent Book of Mormon, this production unforgivably crosses the line on too many occasions.
There is shabby, under-rehearsed choreography a-plenty with pitchy vocals supported by an uninventive rock score. Song endings are sloppy and the switching on/off of handheld microphones impractical and distracting. The art of lip reading is a necessity should you wish to make sense of the offensive and uninspiring lyrics above the band.
Kudos to the committed cast for sustaining a relentless energy, but with smacks of filth and underwhelming performances, Beurk! The Newsical leaves you begging for much, much less.
Reviewer: Greg Charles