Bullet Hole
Gloria Williams
Freedom Tongues & Naiad Productions in association with Park Theatre
Park Theatre 90
–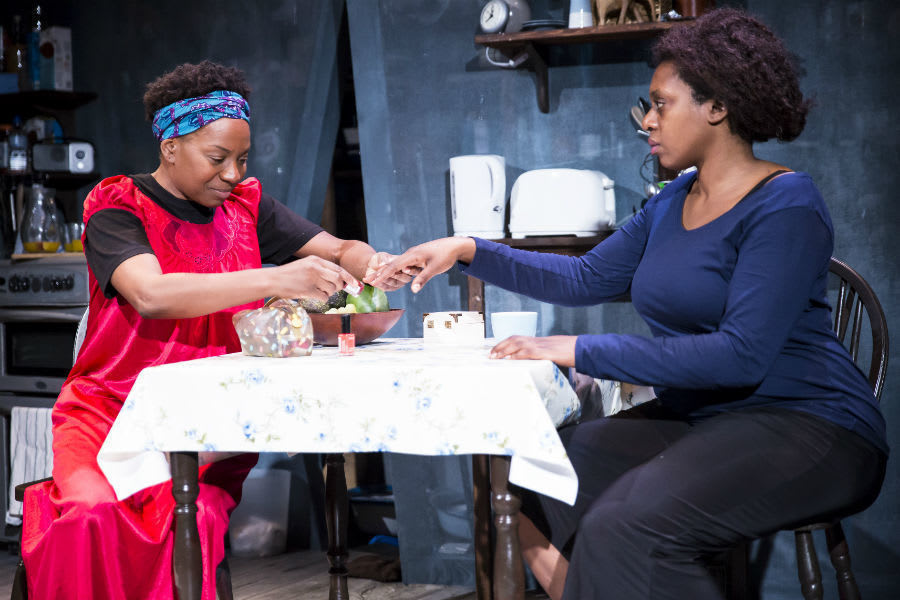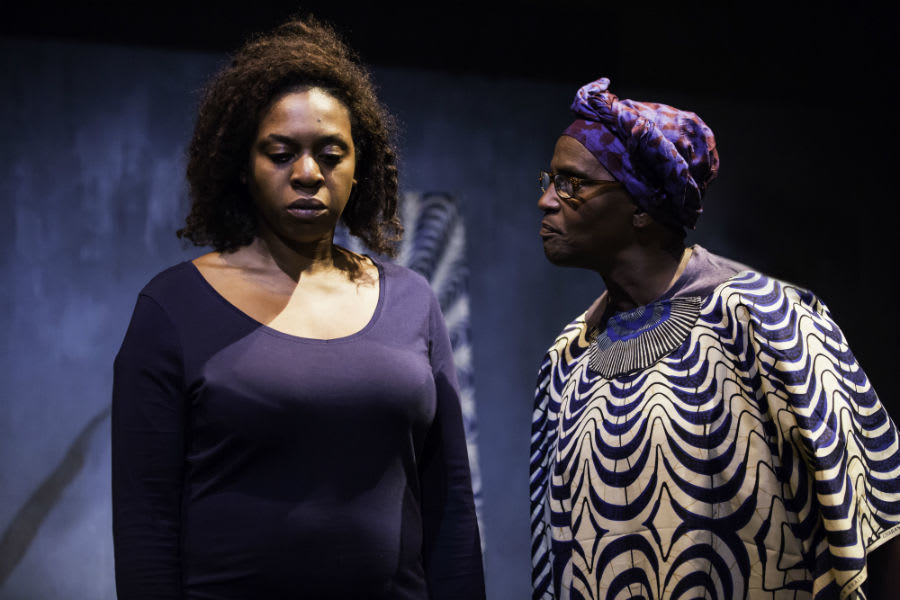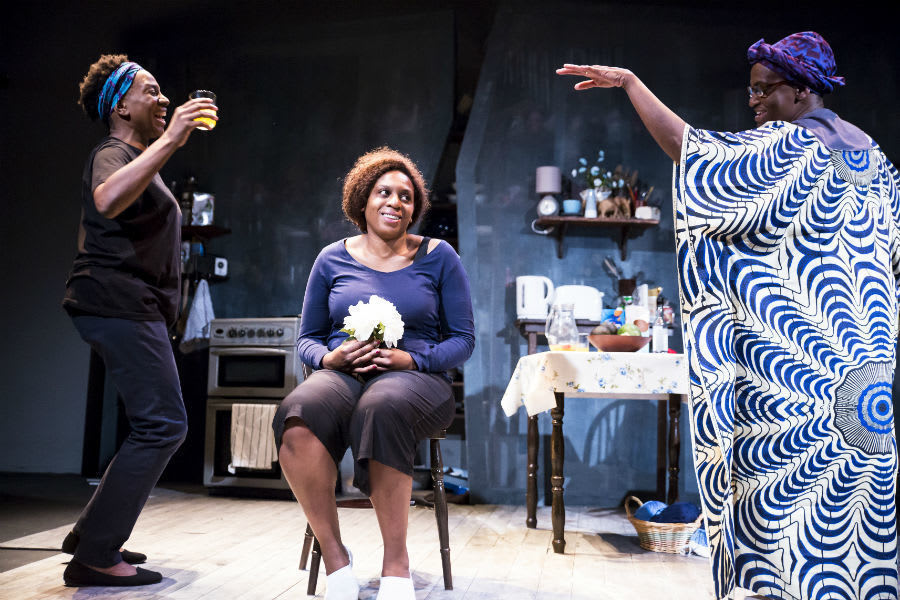 "I'm left with a tiny bullet hole," says Cleo (Gloria Williams) to Eve (Doreene Blackstock) about the stitching over of most of her vagina at the age of seven.
It was painful at the time and has since caused her serious physical and emotional problems that have led her to consider having surgery to open up her vagina.
That idea isn't going down well with her family so she lies on a bed at her Aunt Winnie's house depressed and not yet ready to take that medical step.
It's a step Eve and Winnie (Anni Domingo) try to convince her not to take, but as they do so, it stirs up memories and anxieties about the cutting of their own bodies.
It caused Winnie to lose a child. Eve is having serious sexual difficulties with a gentle husband who is trying very hard not to hurt her.
And yet they find reasons for Cleo not to have the surgical reversal of her type 3 female genital mutilation (FGM). Winnie argues it is protection against rape and disease and indeed that is what Cleo's father might have felt because, when aged seven she told him that her uncle was sexually abusing her, she was sent for FGM.
Gloria Williams's play Bullet Hole, set in London, compassionately explores the different attitudes of these three women to a practice that has damaged their lives. This production extends by thirty minute its earlier performance in Camden.
Lara Genovese's fluent direction is sensitive to a subject many will find uncomfortable but it also gives us moments of gentle humour in the conversations of Cleo with Eve and some of the things said by Winnie.
After the show as we headed to the bar, I asked another reviewer what he thought. He said that perhaps he "wasn't the target audience", and yet as he spoke we passed the connected exhibition of pictures lining the walls of the theatre showing the faces of women and men with their lips sewn up.
Silence about the subject just hasn't stopped the cutting of women, which is why everybody is the target audience.
Reviewer: Keith Mckenna