Bullet Tongue
Andrew Day and Sonya Hale
The Big House Theatre Company
The Big House, Islington
–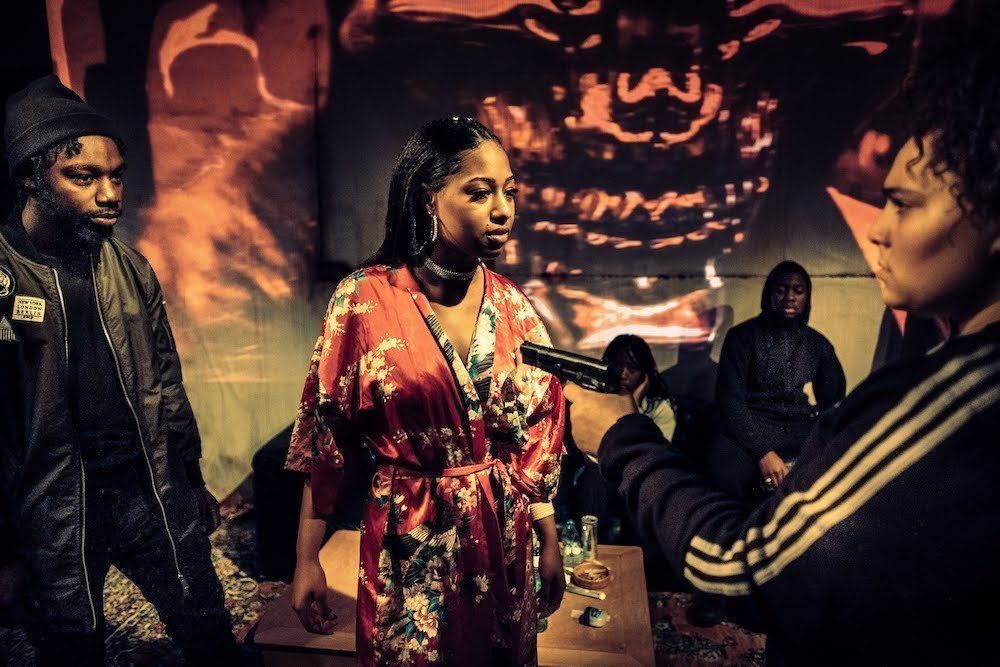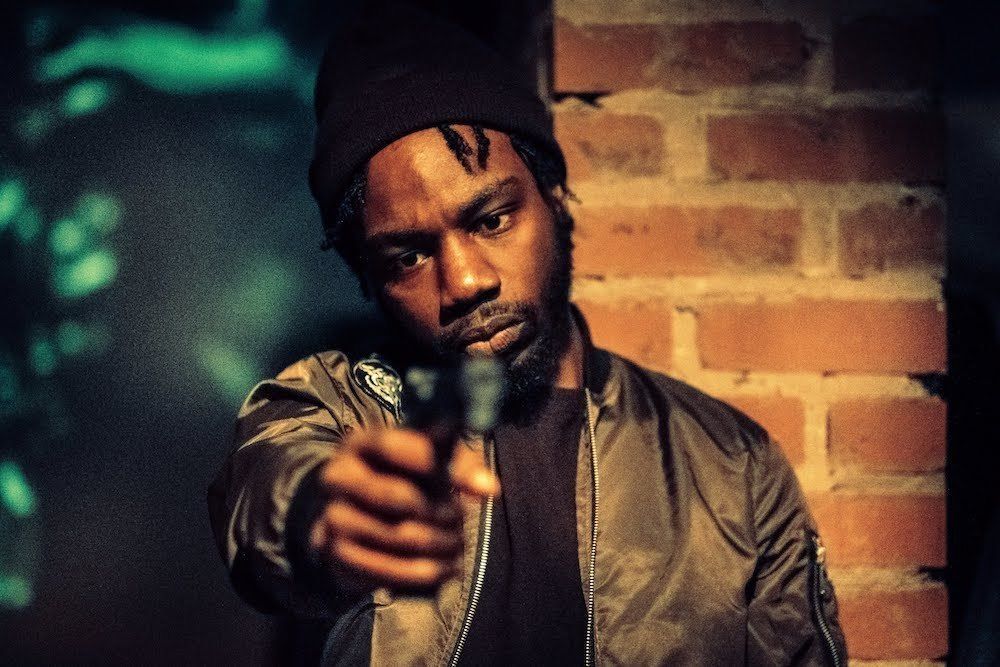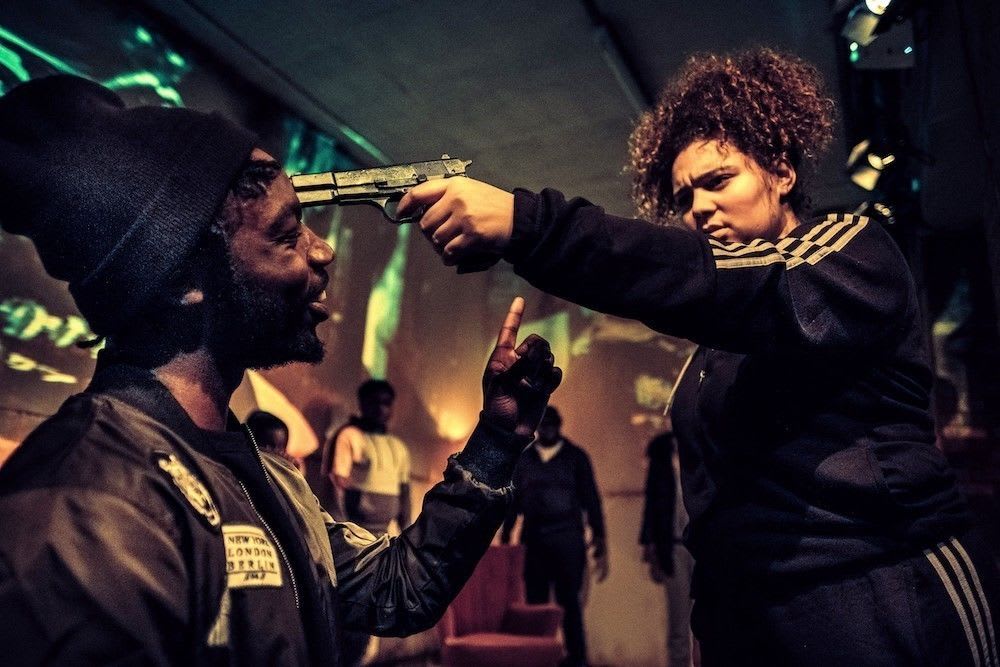 Sixteen-year-old Bumper (Shonagh Woodburn-Hall) is very troubled.
We meet her when her brother Brandon (Rashaun Wayne-Ford) is in prison and she is steaming out of the recent death of her mother. Her bullet tongue flashes at anyone who bugs her. And that seems to be everyone.
The gang of youths hanging out at Tirella's (Kniekie Miller) home certainly flinch when she speaks, even before they realise she has somehow acquired a gun.
As for her mother's man Mad Mitch (Dymond Allen), he is given a swift kicking by Bumper moments after she sees him outside her mother's seaside caravan.
You can't like her, at least for most of the confident, well-performed promenade production which uses six rooms to acquaint us with the complicated, dangerous story of vulnerable young people caught up in what police refer to as 'county lines' drug trafficking from urban hubs across county lines.
Last year, the National Crime Agency said that sixty-five percent of police forces report the "activity was linked to exploitation of children."
Recklessly, without really understanding whom she might have to deal with, Bumper decides to use her mum's caravan as a way into the business.
And that means dealing with the frightening figure of One Ton (Kevin Manteaw), who says of her anger, "pain make man sharp like a knife."
That connection with One Ton will introduce a very special form of terror to Tirella and her friends.
They will also suffer the unethical reportage of the journalist Yasmin (Lucine Bassa-Kiniffo) who is more interested in getting a sensational story about drug gangs than giving her audience much understanding of the young people at risk.
However, with the exception of One Ton and his eccentric sidekick, we grow to like and care about the characters including Bumper.
The gang of friends is a support for those who have little else. One of them says of social workers, "you can't pay someone to give a shit."
When a prison official tries to get Bumper's brother to fill in a monitoring form, Brandon says the simple way to stop him reoffending is money to get a bus, get some food and get a bed in a hostel.
As I returned to my flat in Finsbury Park after the show, I passed the three foot by five foot wood and cloth shelter leaning against an advertising hoarding where a homeless person lives. Scrawled on its side were the words, "please give me a job."
And I recalled the BBC news report of earlier that day saying, "Philip Alston, special (UN) reporter on extreme poverty, said despite being in one of the world's richest countries (the UK)… levels of child poverty are 'staggering' and 1.5 million people were destitute at some point in 2017."
Bullet Tongue gives us a good idea what that might mean for the future of gangs and county lines drug trafficking.
Reviewer: Keith Mckenna