Burgerz
Travis Alabanza
Hackney Showroom
Traverse Theatre
–

Listing details and ticket info...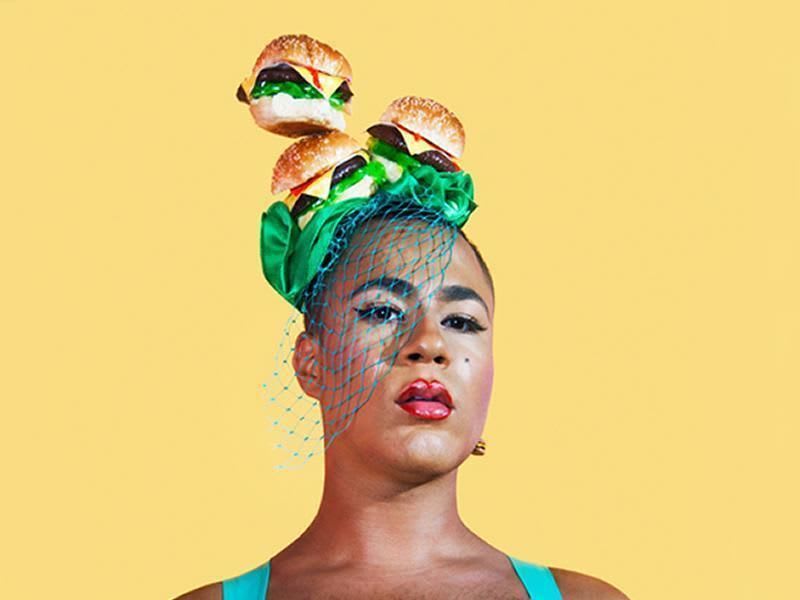 In 2016, someone on Waterloo Bridge "yelled the word tranny" as a burger was thrown at Travis Alabanza, who believes over a hundred people saw what happened and did nothing.
Perhaps many were appalled. But there is always the possibility, the fear, that they shared the prejudice that motivated the assault. There had been too many occasions when people had behaved in hostile ways to feel this was just an isolated incident.
Thoughts about burgers, gender identity and the uncertain safety of public places for trans people became the mostly funny, always serious play Burgerz, in which Travis teams up with a cis-gendered white male volunteer from the audience who doesn't mind chatting while they make a burger.
The relaxed conversation often casually wanders into discussions of gender, with, for instance, the question of whether the burger or the box comes first sparking thoughts on the social constraints of gender expression.
Some moments in the play take risks. The volunteer is asked if he ever cries and at one crucial moment Travis requests that a woman volunteer reads aloud a statement and carries out an action. How she reacts to the request is dramatically strong, potentially upsetting and a moment I have reservations about.
But that moment aside, the show is sensitive, entertaining, occasionally lyrical and a persuasive argument for activism that refuses to accept the way things are.
Travis says, "I was not born in the wrong body, rather born in the wrong world, but still grasping at my chest, longing for something to change."
Burgerz is part of making that change.
Reviewer: Keith Mckenna