Burgerz
Travis Alabanza
Hackney Showroom
Weston Studio, Bristol Old Vic
–

Listing details and ticket info...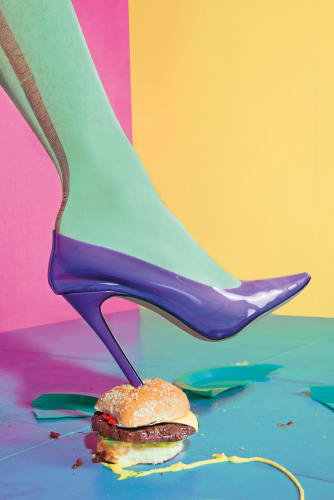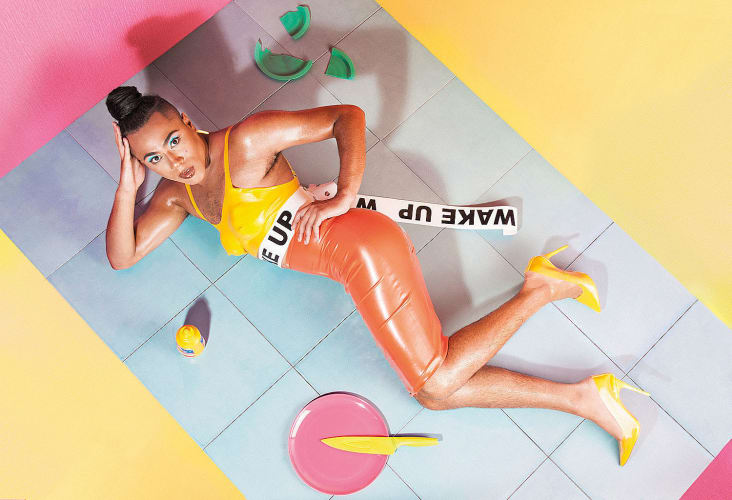 In April 2016 as Travis Alabanza walked across Waterloo Bridge, a burger was thrown directly at them, accompanied by a transphobic slur. As much as the burger and insult may have hurt them, it was the fact that over 100 people saw the incident and not one of them did anything.
Martin Luther King once said, "in the end we will remember not the words of our enemies, but the silence of our friends". What enraged and hurt Alabanza most was the passive complicity of those that did nothing to give some comfort to a young person abused and threatened in the street.
It is a call to arms from Alabanza to all of us to make a stand against behaviour which, while not evidenced by many of us every day, it is not a surprise to hear it is not an unusual occurrence for some.
Alabanza attempts in their own way to deconstruct the insult by reconstructing on stage their own burger. They do with the help of someone they randomly pick from the audience. While preparing a burger on stage they share some of their experiences with their culinary guest and the audience.
We learn something of the everyday trials Alabanza and those who don't fit into society's boxes go through. It is a shock to learn that many suffer neck problems from always walking with their heads held low, avoiding eye contact; how many suffer urinary tract infections as a result of holding off too long as they avoid the strict binary choices offered by most public toilets.
Alabanza cooks the burger in Soutra Gilmour's 'pop-up burger kitchen'. Folding doors reveal a simple pull-out kitchen from which Travis pulls out their ingredients, cooks and assembles their burger. Different sized boxes fill the backdrop all closed up with neon pink wrapping tape.
The witty and sassy Alabanza is a likable, engaging and empathetic performer. It makes their rage all the more powerful when they turn it against the complicity of anyone guilty of looking away when we see wrong doing. It is a hard truth to swallow, but there must be few who can truly say we confront bad behaviour when we see it and provide comfort to the victim at the right time.
Again quoting Luther King, "he who accepts evil without protesting against it. Is really co-operating with it". Alabanza issues an appeal to all of us to call it out.
Reviewer: Joan Phillips