Burning Doors
Nicolai Khalezin
Belarus Free Theatre
Curve Theatre, Leicester
–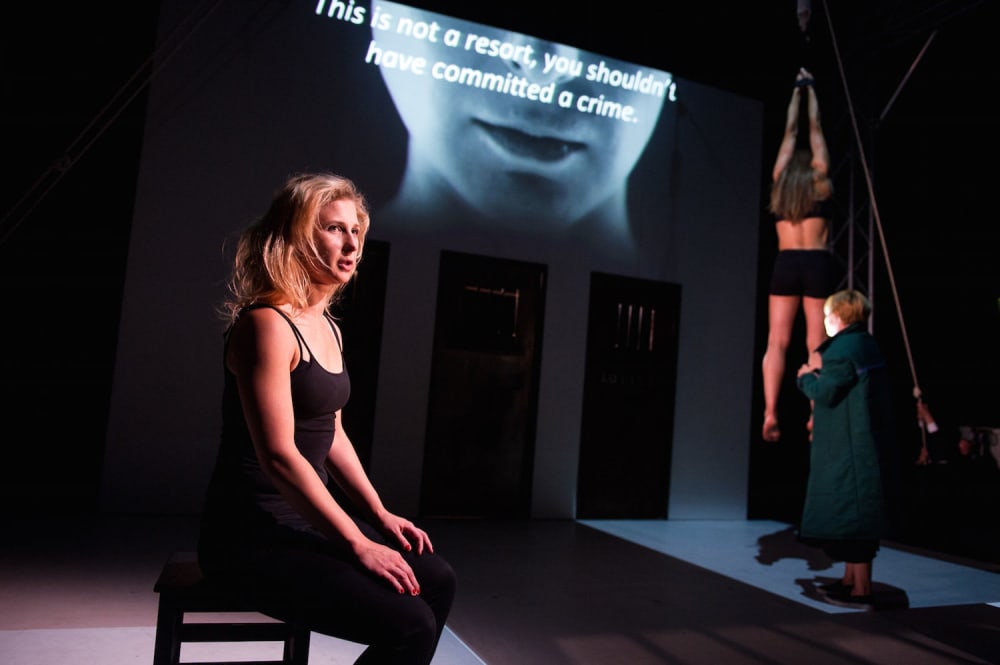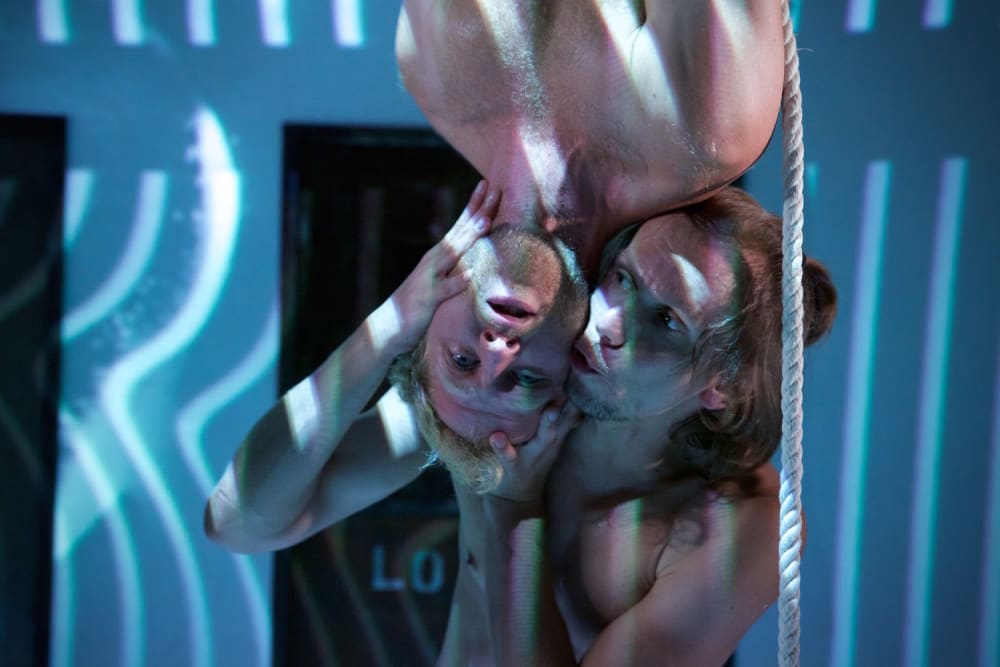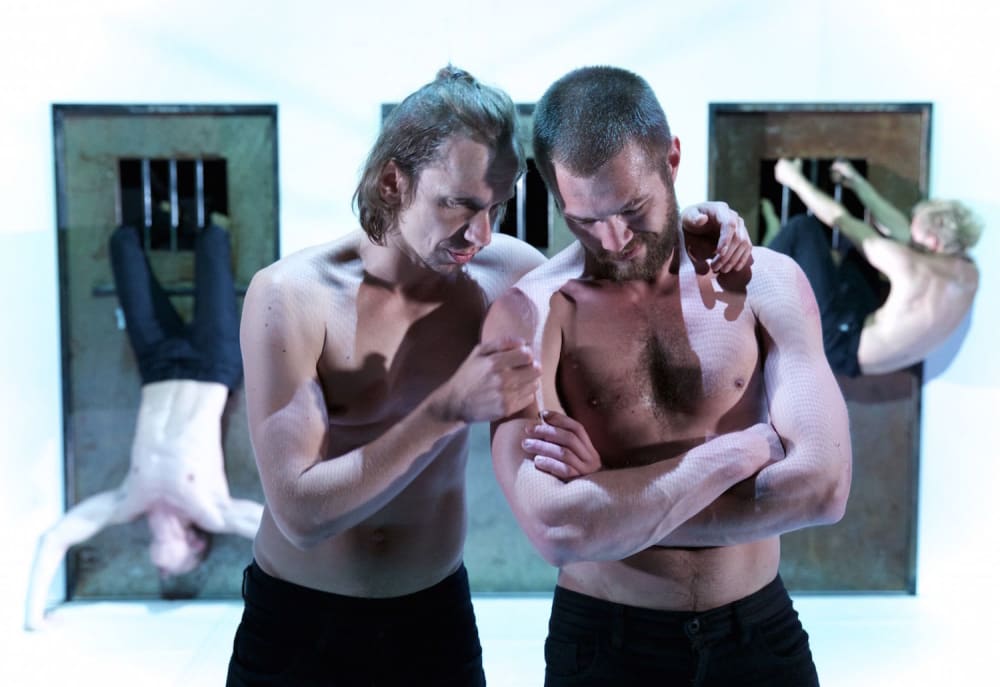 Award-winning Belarus Free Theatre's world première of Burning Doors at Curve brings into clear-as-vodka focus the differences between our way of life and those living under an oppressive regime.
The theatre company itself is banned by its own government on political grounds; in Belarus, clapping or swearing leads to arrest, an artist performing anything deemed anti-government will be incarcerated.
Eight exceptionally skilled performers tell the real-life experiences of three different artists: Maria Alyokhina, Russian activist and member of Pussy Riot, Russian political artist Petr Pavlensky and Ukrainian film-maker Oleg Sentsov, currently two years into a twenty-year prison sentence on false charges.
Maria herself is a guest artist making her stage debut and brings chilling authenticity to her performance.
Directors and UK-based political refugees Nicolai Khalezin (author and dramturg) and Natalia Kaliada (dramaturg) intersperse the three artists' experiences with extracts from works including Dostoevsky's The Idiot and Michel Foucault's Discipline and Punish: The Birth of the Prison, with haunting Belarusian folk songs sung by the cast.
It can be a downfall of some productions where experiences are re-told in static monologue, telling rather than showing. Burning Doors is anything but static, with physicality a key element and strong, supple actors subjecting their bodies to contortions and stamina-draining sequences.
Whilst performed in Russian and Belarusian with English subtitles, much of the action, particularly in the latter sections, requires no translation and, as contemporary art, scenes are open to individual interpretation.
A strong message for me was how the balance of power can shift from oppressor to oppressed, signified by the gradual transfer of clothing, and nudity's relationship to both performance and torture. Whose mind was the strongest—that of the determined torturer, or the prisoner determined to reveal nothing?
This is full-on, uncompromising theatre: shocking, impressive, emotionally draining. It is hard to follow, you have to think. There are some lighter moments in earlier scenes, particularly two government officials discussing how to solve a problem like Pussy Riot, now that the world's media—and, even more worryingly, Madonna and Paul McCartney—are onto them.
Many scenes continue to haunt me: Maria Alyokhina's bath torture is stunning and unbearably uncomfortable to watch.
Framed by a scaffold allowing rope and suspension work, Nicolai Khalezin's stark set comprises three wooden doors, each with a barred window and each door painted with a number. Maria Sazonova, Kiryl Kanstantsinau and Siarhei Kvachonak burst through these doors out to the audience, fighting against their elastic rope as they get so far, only to be dragged back into their cell.
Theatre has many functions, not just as entertainment but important as a mirror held up to society to reflect what it sees. This production does not make easy viewing, but these are the experiences of real people whose lives are at risk, performed by a company putting themselves in danger by bringing them to us.
As I write words of my choosing, Burning Doors demands we remember there are many persecuted for much less.
Reviewer: Sally Jack