Busking It
Danusia Samal
Emma Shaw in association with HighTide
Shoreditch Town Hall
–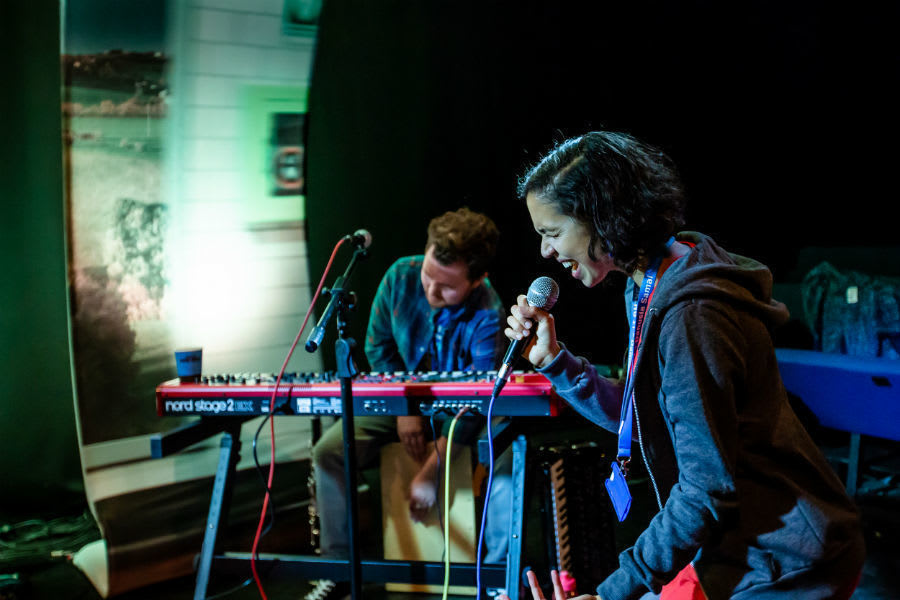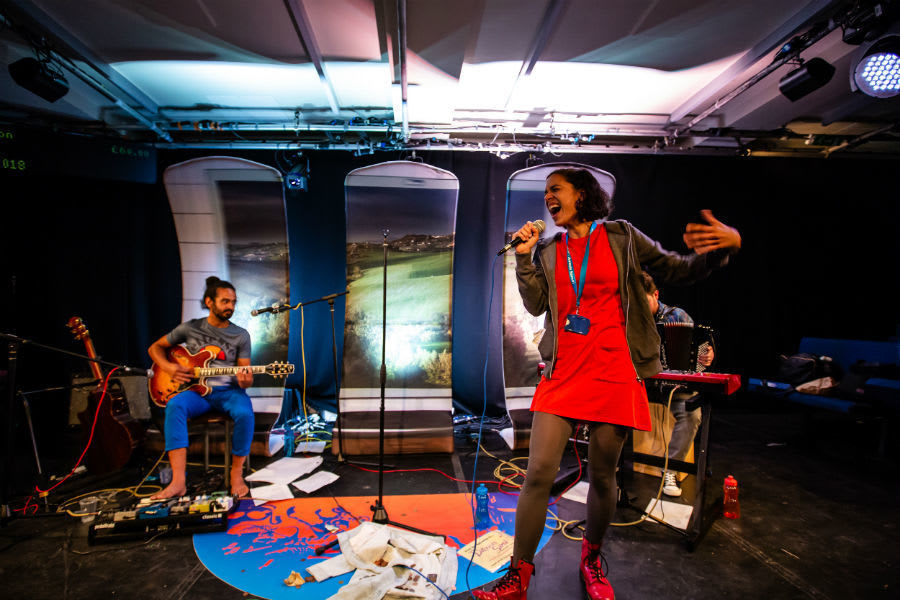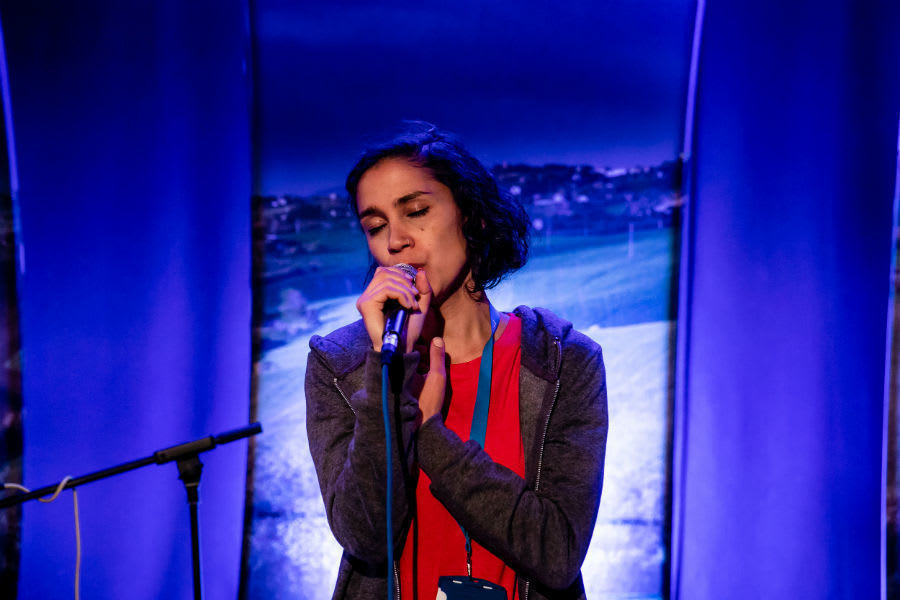 "A Change Is Gonna Come."
It is a line that runs through Danusia Samal's gentle, often amusing story of her time (partly elaborated and imagined from real experience) as a licensed busker on the London underground.
There is a lyrical quality to her spoken delivery, moments of rap are interspersed amongst the soul music she impressively sings.
And Sam Cooke's "A Change Is Gonna Come" is her favourite, not just because of its sound but also because it connects to memories of her father.
It was the song that helped him when times were low as he waited for a response to his asylum claim that he made on the basis of being a Kurdish refugee.
At one point, she turns it into a chant, getting the entire audience to join in as if we were part of some anti-Trump demonstration.
Her mother got her to try out the busking back when it was sponsored by Capital Radio. And though she loved the singing, the busking felt lonely as people seemed to barely register her presence or even worse heckled her.
That is till she encounters the eccentric woman, an amnesiac, who sings the upbeat song "Essperience".
The woman tells her to come out of her bubble and stop measuring herself in terms of money. "Sing what you feel… and whats out there."
Danusia is almost all the characters she introduces though one audience member participates and her songs are accompanied by musicians Adam Cross and Joe Archer.
Engaging, hopeful, moving and fun, it is a fine performance well worth seeing.
Reviewer: Keith Mckenna