But It Still Goes On
Robert Graves (edited with additional dialogue by Fidelis Morgan)
Andrew Maunder in association with Arsalan Sattari Productions and Neil McPherson for the Finborough Theatre.
Finborough Theatre
–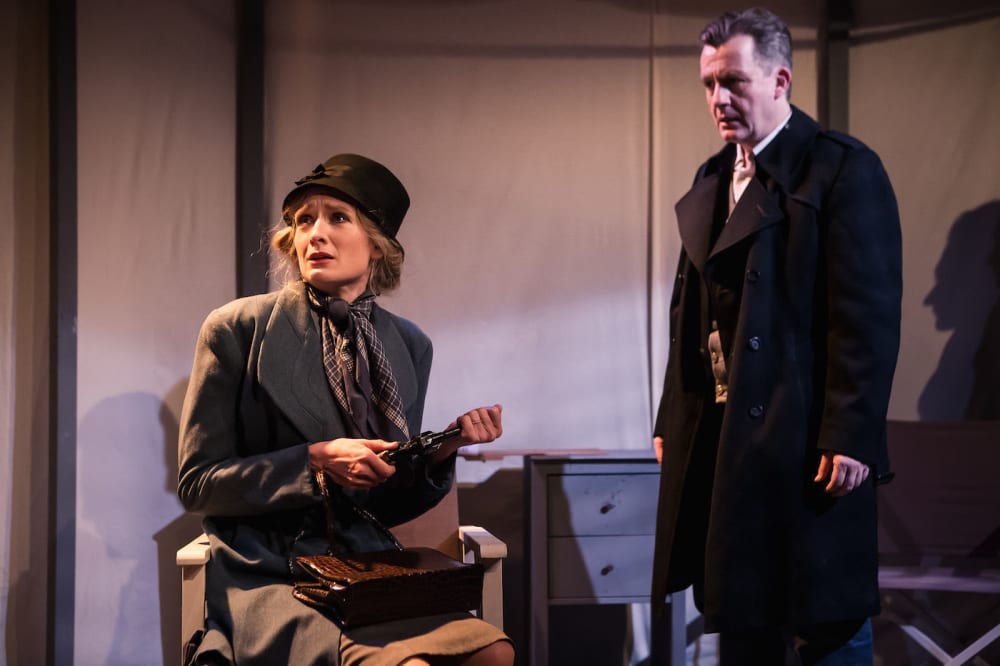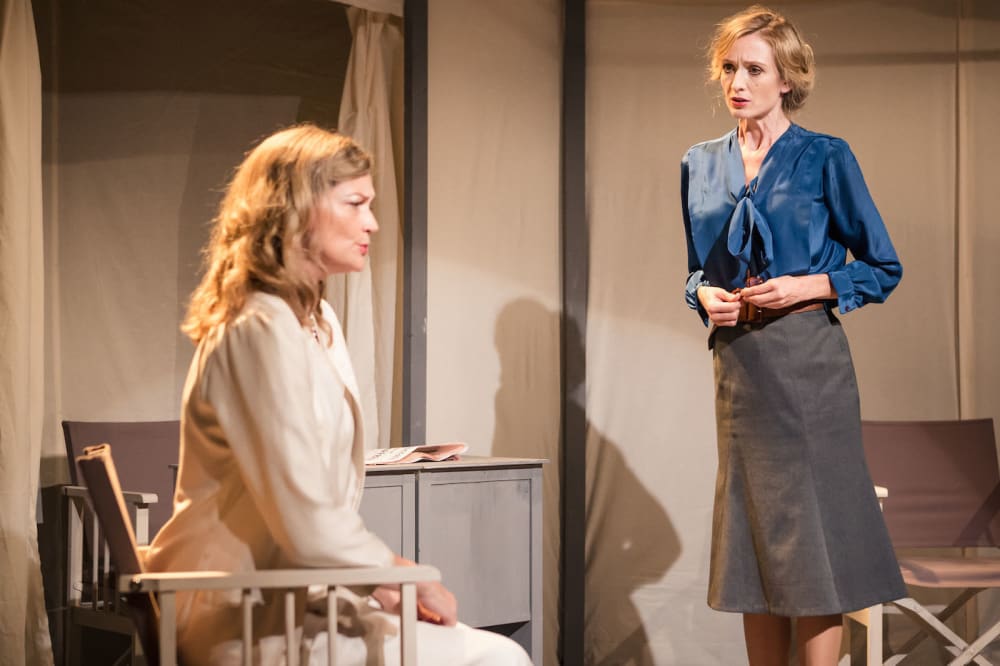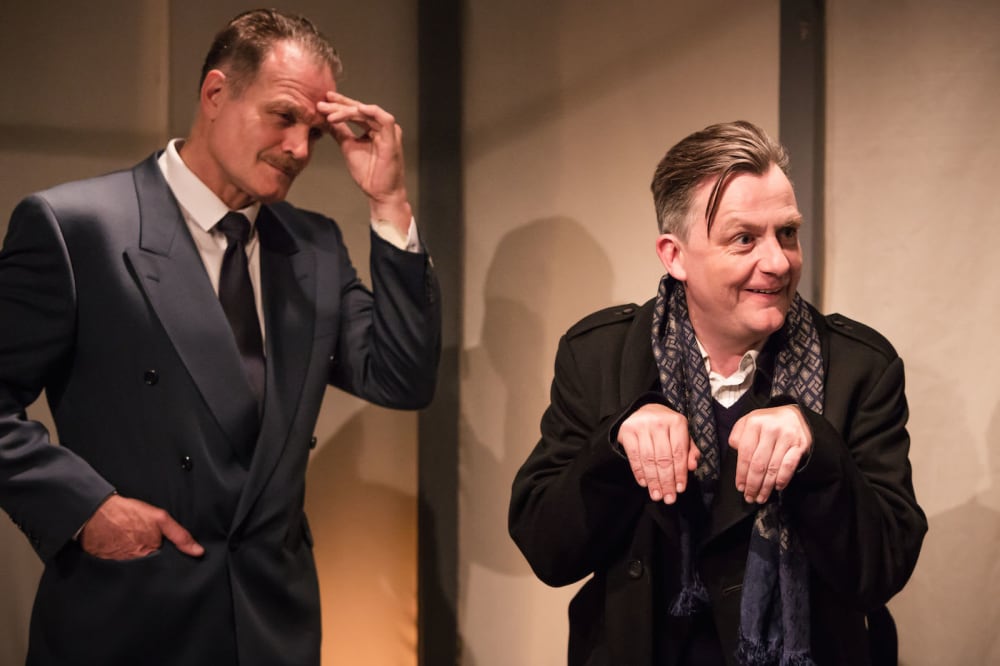 Robert Graves described this play as "a tactful reshuffling of actual events and situations in which I have been more or less closely concerned" and its elements reflect his own relationship with his father, the traumatic effect of the war on participants, the situation of the homosexual in a world where conventional marriage is expected.
It was commissioned in 1929, when Graves had just published his memoir Goodbye to All That, by Maurice Browne, producer of the very successful Journey's End to which he wanted a follow-up. Browne turned it down saying it would "do harm" and "prejudice the public against your future work." It is unlikely that it would every have got past the Lord Chamberlain's censorship, though Jonathan Cape appears to have published it in 1930.
This production is its first staging in a version "edited with additional dialogue by Fidelis Morgan" the director. I do not know what interventions are hers but it opens with a dumb show back-story of shadowy figures in uniform to present World War I trauma culminating in the shooting by an officer of a young soldier who later appears several times as a ghostly reminder to writer Dick Tompion (Alan Cox) who has a septic relationship with his much more successful writer father Cecil Tompion, whom Jack Claff makes an outrageously egotistical old lecher.
Dick has hung on to his army pistol (he says as a momento mori) and, showing it off to his close friend David Casselis, a pot shot he takes into the garden nearly kills his father—or was it intentional? That pistol posted to another writer Richard Pritchard (Hayward B Morse) and then brought back again like of game of pass the parcel provides one plot element. Another concerns the matrimonial plans of friend David, a gay architect (who like Dick still seems to be suffering from shellshock) who intends to marry Dick's sister Dorothy (Rachel Pickup) to give himself a straight façade, and that of his lesbian cousin Charlotte who sees marriage to David as her cover.
The arguments put forward by the gay characters, strongly played by Victor Gardener and Charlotte Tompion, may sound somewhat compromised to today's ears but were boldly ahead of what was publically acceptable then.
The seriousness of this argument and suggestion of PTSD still affecting the soldiers and the conflict between the huge changes the war had brought and the way people still go on as thought society hasn't changed are undermined by crude plotting and some heavy-handed dialogue which is played forcefully, presumably with comic intentions for with the introduction of the elder Tompion's mistress Elizabetta (Charlotte Weston) things do begin to get farcical. Graves, in this first and indeed only play, doesn't have the skill to make the mixture work and the productions attempt to lift things with jazz-danced scene changes makes it seem even more contrived.
Once again, the Finborough has come up with an intriguing rediscovery but this is not a lost masterpiece. However, had its subject matter been then acceptable perhaps it would have been worked on further and Graves gone on to write more for the stage. His I Claudius books provided roles for some of our best actors. Perhaps with Browne's rejection we did lose something.
Reviewer: Howard Loxton