Instructions for a Butterfly Collector / The Archivist
Mariana Eva Perez (Argentina) / Hector Levy (Argentina) in a new adaptation by Lewis Hetherington
National Theatre of Scotland / Òran Mór
Traverse Theatre, Edinburgh
(2011)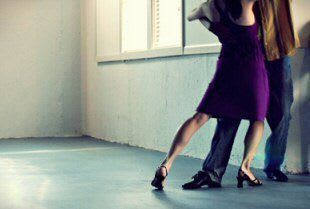 Beginning with The Archivist, this double bill looks at how people deal with the disappearances of loved ones in Argentina's darker days.
The Archivist is essentially an argument between Ana (Nalini Chetty) and archivist Felix (Ian Dunn) over finding information about Ana's family, but despite putting obstacles in Ana's way the archivist is not an unsympathetic character. His reasons for not disclosing more information appear genuine and also the character Dunn creates has a lot of depth, quite different from the usual dull bureaucrat.
In some ways this is a reflection on the different ways a person deals internally with past secrets; perhaps one needs to unearth everything or perhaps some things are better forgotten. Although Felix' arguments can seem rather callous, they do highlight the importance of moving on. Equally his rather abrasive questioning of Ana's intentions in getting more information are not malicious, so much perhaps as trying to help her to escape from her neverending trawl.
Ana's story is well told by Chetty. It has some similarities to Lucianne McEvoy's monologue in Instructions for a Butterfly Collector. Both are about the loss of brother and parents. However while in Instructions for a Butterfly Collector McEvoy's character simply called Woman was eight when her parents were taken away, Ana was taken away from her parents much earlier so has no memory of them.
McEvoy's piece is static with her sitting and delivering her story to the audience, but this is probably the more moving piece as there is some end to the search for this character. However it does not provide the resolution that she had hoped for. It is almost an answer to The Archivist, that you don't always want what you are looking for. More generally the painful message is that there isn't really a cure for loss.
The pieces fit together perfectly, duologue then monologue, one leading to an aggressive confrontation while McEvoy talking into her microphone signs off quite resignedly. They also remind us of the two rather different tragedies of the children who never knew their real parents and the children who saw their parents taken away.
Until Saturday February 26th
Reviewer: Seth Ewin