Buzz: A New Musical
Robyn Grant
Fat Rascal Theatre
Pleasance Courtyard
–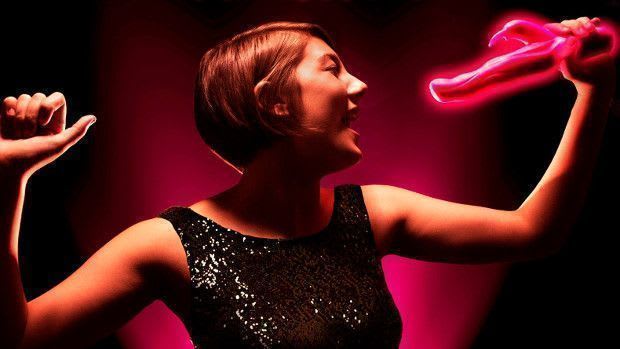 Fat Rascal Theatre returns with its hit 2016 award-winning musical Buzz: A New Musical written by Robyn Grant.
It's a witty, funny romp through the world of female sexual gratification and the invention of the vibrator.
Pyjama-wearing Angie is dumped by her boyfriend Mike so he can pursue his career with his band who are going to tour to Europe. She is devastated but her friends Chrissy and Simon want to get her back out on the dating scene.
This also involves a visit to Ann Summers to purchase some sex toys. There is a hilarious human blow-up doll but "that's not available until next season."
The history of the invention of the vibrator is explored from the early Romans, the Egyptians and Cleopatra to hysterical Victorian middle class women to the convenience of buying one online.
There is a superb yoga class to cleanse the mind and body following Angie's one-night stand and the attitudes to masturbation are given a dusting from the historical experts on sex.
The exuberant cast sing and dance with zeal and everything about sexual pleasure and the female orgasm is revealed. There are no taboos in this musical, much to the enjoyment and laughter of the audience. The buzz continues!
Reviewer: Robin Strapp