Bystanders
Created by the Company
Cardboard Citizens
Summerhall
–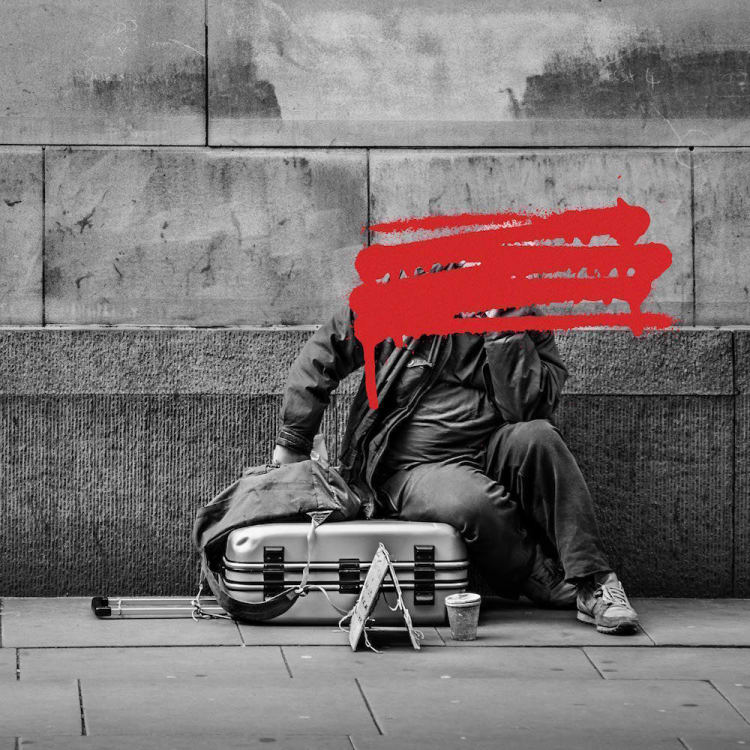 No one thinks it's safe to sleep on the streets. Being homeless can seriously damage your health. No wonder the UK death rate for the homeless has gone up each year and the Guardian newspaper can claim that "the average age of a rough sleeper at death was 43."
But there are no government statistics for these deaths and, even when the deaths or injury to those who have problems with finding a place to live appear in the media, they are often peripheral to the main story.
Cardboard Citizens has dramatised six stories that grabbed the attention of the media in their lively, sometimes surreal play Bystanders.
An actor briefly plays a slightly manic Theresa May as Home Secretary, threatening to make the UK a hostile environment to migrants. That approach had terrible consequences for the Windrush generation, among whom was the UK citizen and former professional British boxer Vernon Vanriel, who arrived in Britain aged six, but was forcibly stranded in Jamaica for 13 years.
Dawn Sturgess, living in a hostel, was getting back on her feet, when she became a casualty of two Russian agents on an assassination mission in Salisbury. Unfortunately, the hospital she was taken to initially assumed and treated her as if she had been deliberately taking drugs.
Two of the homeless we hear about die of hypothermia as a result of being placed outside by police.
The vulnerability of the homeless is illustrated by a Polish man living on the streets who was encouraged by the offer of money from a British stag party to have the groom's name tattooed on his forehead.
Someone irritated by the homeless sprayed paint over a man who sat outside a supermarket begging.
The fast, engaging performance is a mixture of interviews, dramatised extracts from court transcripts, imagined dialogue (particularly from a talking dog) and film footage.
Cardboard Citizens wants us to be less like bystanders, only noticing the homeless in the periphery of our vision, never feeling there is anything that can be done as the meaness of government policy towards housing, towards benefits, towards all public services makes the situation worse.
Reviewer: Keith Mckenna