Cabaret
John Kander and Fred Ebb from Christopher Isherwood
Bill Kenwright Ltd
Festival Theatre, Malvern
–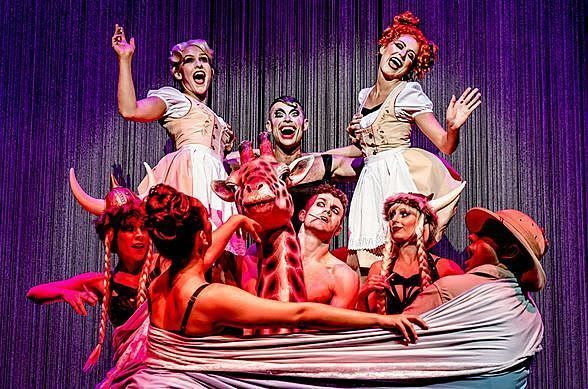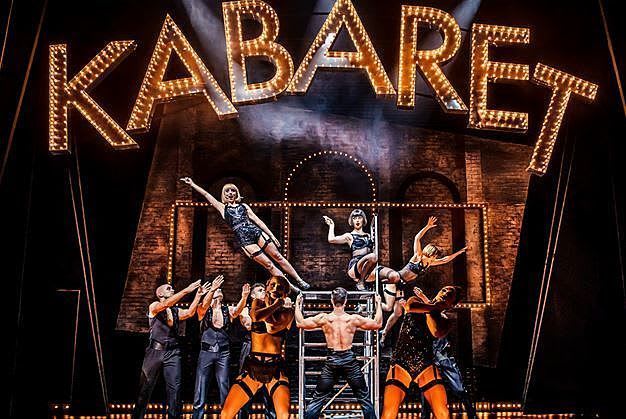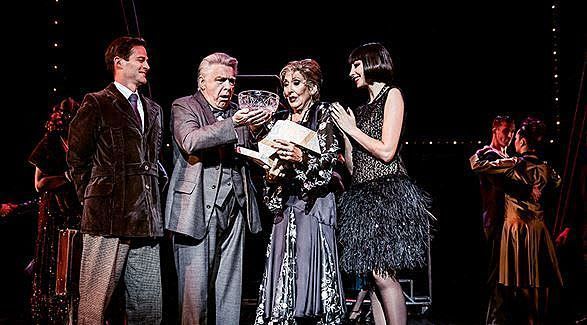 It's seedy, it's sordid, it's grotesquely offensive, it's degenerate art of the most deplorable kind. It's everything your mother warned you against. It's terrific.
If ever a nightspot deserved the title of flesh-pot, it's Christopher Isherwood's Kit Kat Club of 1930s Berlin. There are boobs and buttocks in abundance, with a lot of bumpsy daisy and much to maintain the interest of casual crotch-watchers.
Yet knowing what lies ahead transforms this classy, but decidedly low dive into the last chance saloon, the tantalisingly distasteful into pugnacious defiance. And no-one could have epitomised this better than John Partridge as Emcee, star both of the club and this wow of a show.
Partridge emerges in the prescription boots and leather leotard, but makes the part his own, a strut like a peacock and a voice that varies from a strangled goose to a scream. It's like being offered the drinks menu by The Joker.
His opening number, "Wilkommen", might be described as a showstopper, except that the show rarely stops, with great hits to come including "Tomorrow Belongs To Me"—the first hint of rising Nazism as Emcee plays puppet-master to fellow artistes, and "The Money Song".
For emotional impact, he is nearly matched by Kara Lily Hayworth as the naïve dancer Sally Bowles. "A typewriter!" she cries visiting writer Cliff's room. "How creative!" Empty-headed she might be, but her heart is full and Hayworth uses immaculate timing to stretch every contrasting nuance from songs like "Mein Herr" and "Maybe This Time".
In the second half, the political mood grows darker as it approaches its terrible, black climax. When the plot sags briefly in the first, it is soon picked up when Charles Hagerty as Cliff takes up with Hayworth "Perfectly Marvellous", a wonderful, neglected duet of very English, Noël Cowardly irony.
That's the other side of this rich musical, which is not just lust in lederhosen. For there's an old world genteelness too in the relationship of Anita Harris's Fräulein Schneider and the Herr Schultz of James Paterson.
The singing is good throughout the show, if not perfect. The dynamic production by Rufus Norris cannot however be faulted, with arresting design by Katrina Lindsay and the tremendous choreography of Javier De Frutos, from the inventive routines of the Kit Kat to a ritualised ballet for the Nazi thugs.
Comparisons will inevitably be made between the stage show and the Oscar-winning 1972 film by Bob Fosse. For all the glitziness of the latter, this more than holds its own, with nothing quite to equal the impact of seeing it live in the theatre.
Reviewer: Colin Davison