Cabaret
Book by Joe Masteroff, music by John Kander, lyrics by Fred Ebb
Bill Kenwright Productions
The Lowry, Salford
–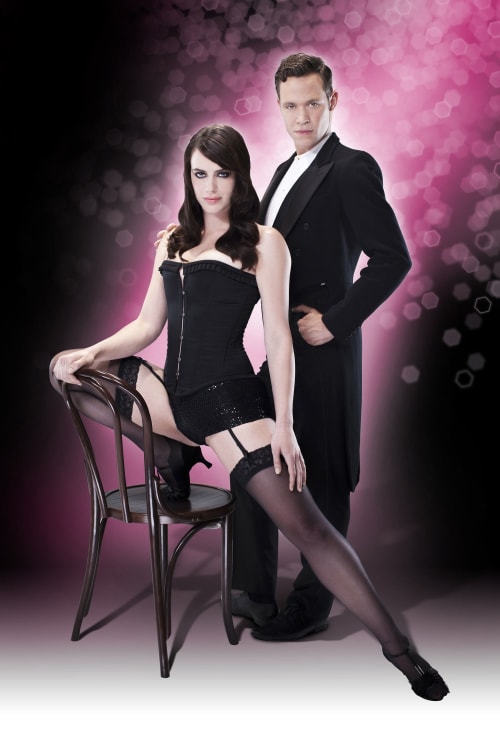 Willkommen, Will Young, to the role he was probably designed to play...
As Emcee, in director Rufus Norris's 're-imagining' of his award-winning Cabaret, Young positively inhabits the part of the Berlin club compère in a production that re-establishes this central character as the focus of the story.
Whether chewing the carpet, as Hitler in a babygro, or maybe manhandling himself once too often, you certainly have to hand him the credit here—or he'd probably snatch it anyway.
Naturally his first appearance is greeted with whooping and hollering, from both genders in the audience, but anyone would have to agree he does look naturally lascivious in lederhosen.
Young's vocal talent, in particular, is to the fore in the Aryan hymn "Tomorrow Belongs To Me", which closes the first act in especially effective style. But it is put to even more haunting use for "I Don't Care Much", a pivotal song to the story that is too often left out of some productions.
Michelle Ryan gives one of the most affecting portrayals of the good-time girl Sally Bowles seen in some time, even if her singing voice doesn't always quite hit the same high notes.
Sian Phillips and Linal Haft are also particularly effective as the Schneider and Schultz characters caught up in the encroaching anti-semitism of 1930s Germany.
Indeed Norris's intelligent production is very well able to balance the show's themes of hedonistic decadence and the reactionary darkness of tyranny, even if it can't quite resist a little full-frontal titillation just to show how grown-up it is.
There can be no such qualms, however, about the naked use of the cast in a visually-authentic closing scene, even as the curtain comes down on a stunned audience silence.
Never underestimate the power of musical theatre to sometimes be as emotionally potent as its dramatic cousin.
Reviewer: David Upton