Calamity Jane
Adapted for the stage by Charles K Freeman from a screenplay by James O'Hanlon, music by Sammy Fain, lyrics by Paul Francis Webster
Watermill Theatre
Palace Theatre, Manchester
–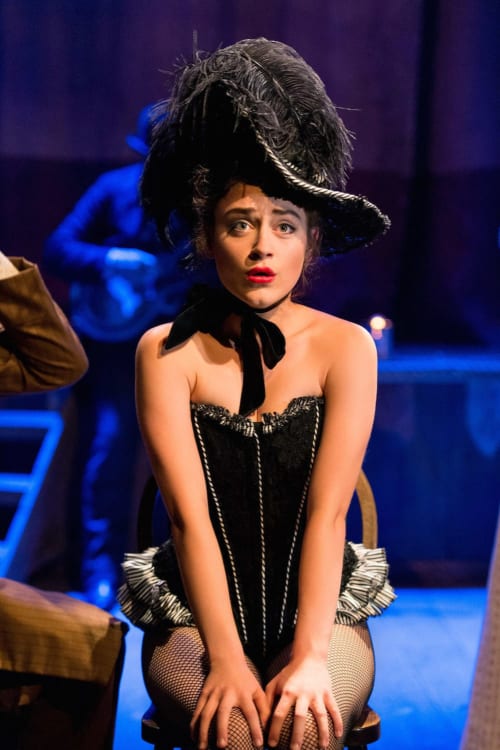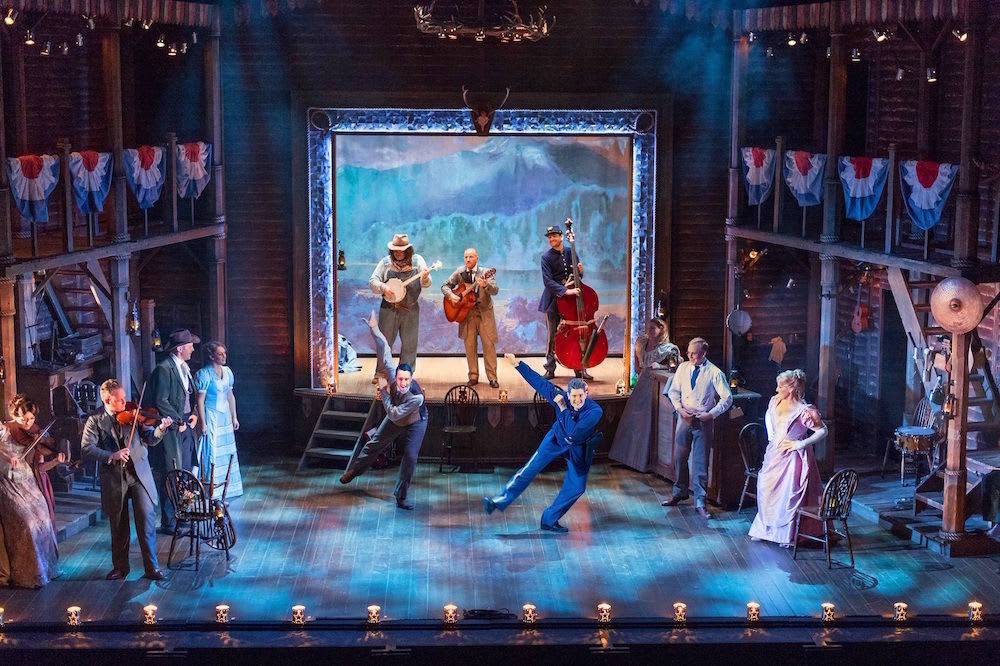 Based on the 1953 film starring Doris Day and Howard Keel, Calamity Jane is one of several musicals from that period with a "Wild West" setting.
The two main characters are based on real people who lived in South Dakota in the nineteenth century: Martha Jane Canary aka Calamity Jane and James Butler "Wild Bill" Hickok. Calamity is a shotgun messenger on the stagecoach, dresses and acts like one of the men and has a string of tall tales about her adventures fighting off hostile Indians. She has one of those mutually insulting relationships with Wild Bill, but has rather a crush on Lieutenant Danny Gilmartin—which certainly isn't mutual.
After a bit of a mix-up with the entertainment in Henry Miller's saloon, Calamity promises to go to Chicago and bring back Adelaid Adams, the actress whom every man in town wishes to find on his cigarette card, but she brings back her maid by mistake—who turns out to be quite pretty and talented as well.
Of course there are some mixed-up romances and all live happily every after, in a story that's rather long on set-up and short on plot, not helped by a large number of songs that seem written to work as standalone numbers and so avoid stating anything too plot- or character-related.
Nikolai Foster's production is one of the Watermill Theatre's actor-musician shows. Unlike some, the instruments carted around by the cast don't often get in the way, although when the great beauty Adelaid Adams is first revealed, the violin under her chin and the shadow cast by it from the footlights between them obscure most of her upper body. The cut-down cast list also makes the crowd scenes in the bar look a little sparse.
Jodie Prenger's Calamity lights up the stage whenever she enters, bringing her great comic sense to the role as well as her well-known belt voice. Nobody else particularly stands out for at least the first hour, most just shouting their dialogue out front rather than speaking to one another.
When the plot gets going after the interval, Tom Lister also shows some good comic delivery and even starts to build some sort of a bond with Calamity as Wild Bill, as well as demonstrating a very nice singing voice. Phoebe Street is a lovely Katie Brown, the maid-turned-star, and Bobby Delaney is all showbiz glitz as Francis Fryer, the actor who turns up to perform when the town is expecting an actress.
Matthew Wright's set echoes the false proscenium arch on an inner stage, to represent the saloon's own stage, with lots of wooden shack walls between, just what you'd expect from a musical theatre version of the Wild West.
It's not a great show with a lot of forgettable songs amongst the famous ones (seven extra songs were added for the stage adaptation in 1961 to add to the likes of "The Deadwood Stage", "The Black Hills of Dakota" and "Secret Love"), but Prenger's central performance just about holds it together to brings us to the multi-wedding pantomime ending.
Reviewer: David Chadderton