Can-Can!
Book and lyrics by Phil Willmott, loosely based on a plot by Sir Arthur Wing Pinero, music by Jacques Offenbach, Franz Lehár, Sigmund Romberg at al
The Phil Willmott Company
Union Theatre
–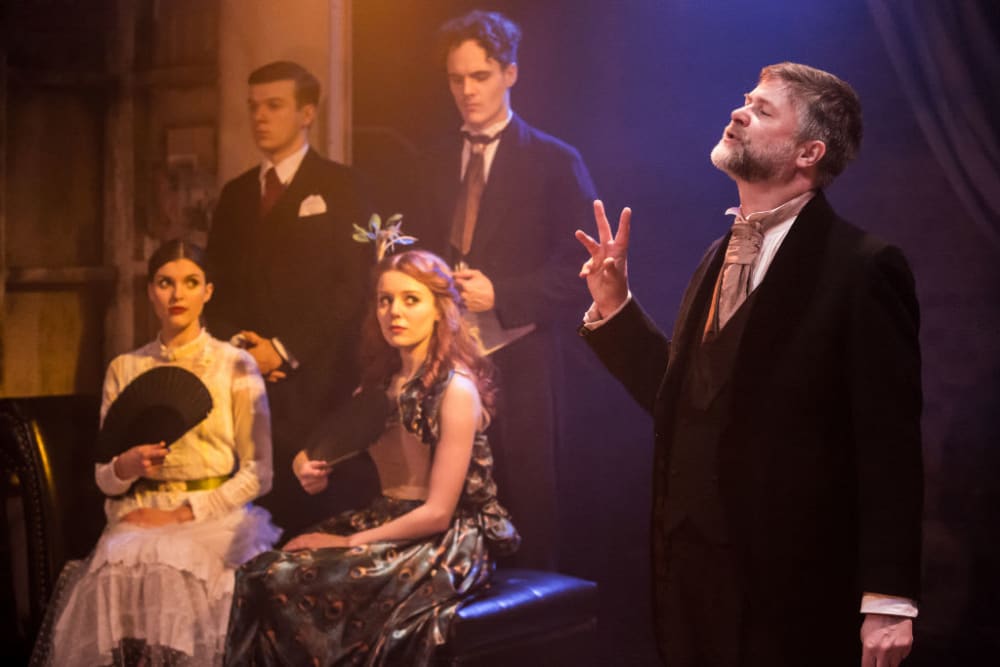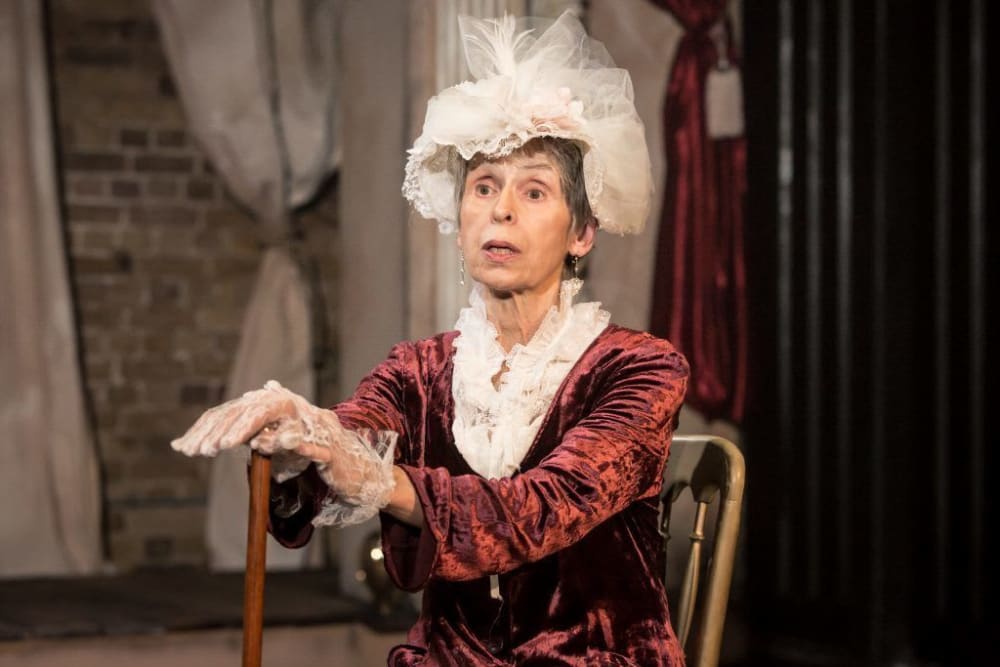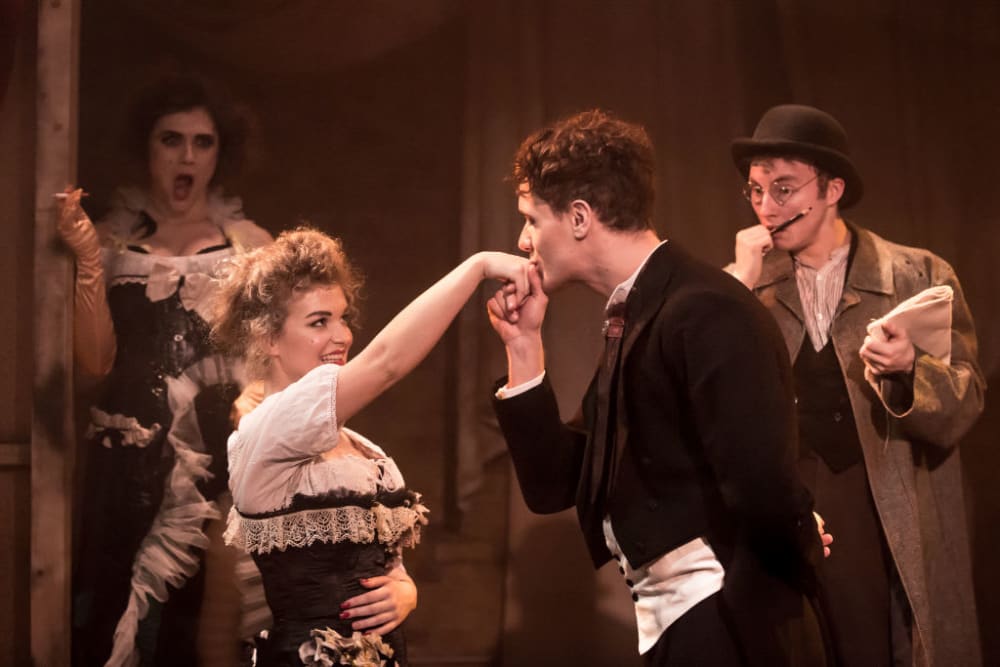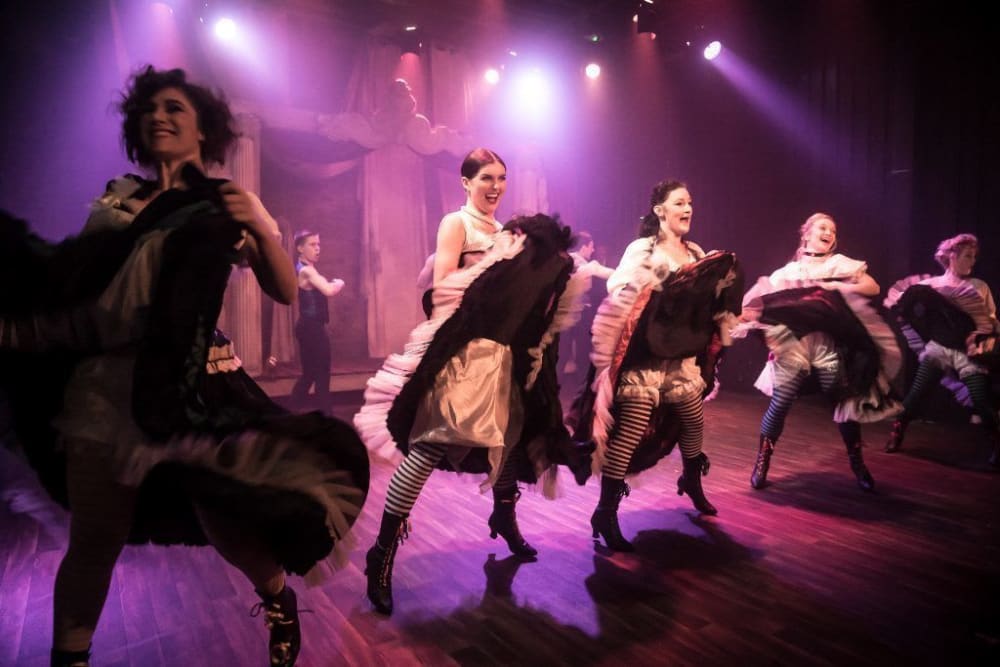 Prolific Phil Willmott has created another new musical inspired by the much-loved melodies of the Belle Époque, borrowing its songs and an outline plot from a contemporaneous dramatist. Sir Arthur Wing Pinero's Trelawny of the Wells is the story of a star at a thinly disguised Sadler's Wells Theatre who gives up the stage for love but is required to audition for respectable society life by living with her fiancé's family before they will agree to the marriage.
Willmott sets his story in Paris, the Wells becoming the Orpheus Theatre, its company borrowing some of the names and characteristics of the performers at the Moulin Rouge familiar from the paintings and posters of Toulouse-Lautrec (who appears, played by Jordan Nesbitt, befriending and sketching the artistes). It draws on the music of a whole range of operetta composers including Offenbach, here seen as a very young Offie (Sam Woods) in charge of the Orpheus Theatre's music, Lehár and Romberg and range from Johann Strauss to Jerome Kern.
Kathy Peacock plays the young actress, named for can-can dancer Jane Avril, paired with Damjan Mrackovich as her doting lover Christian Bontoux (who has stage ambitions) and with Connor Philipson and Grace Manley as Bontoux' brother Cecil and his charming wife, who also throws aside respectability to take to the boards. Phil Willmott is perhaps a little too gentle as hidebound banker M. Bontoux, determined to avoid theatrical contamination (but wait for Willmott as writer's plot twist!), though it seems absolutely appropriate that when it comes to singing he makes it a distasteful struggle!
The evocation of Lautrec's world can't compete with such movie recreations as Luhrmann's Moulin Rouge but it isn't really trying to and the fact that it taking the names of real people but presenting something different is confusing. La Goulou, for instance, though borrowing a striking appearance, is very different from the real (Louise Weber) version: but is forcefully played by P K Taylor with a scene of great pathos that adds a final twist to the story, and Le Chocolat, for instance, is absent, surely an opportunity missed.
The Orpheus company includes Pujol (Mark Garfield) better known as Le Petomane and we get a full-blown performance (fortunately scent free). Corinna Marlowe plays wardrobe mistress Olga, always ready with an old Russian adage, and then elegantly doubles the Bontoux' aunt, who is a countess. The rest of the ensemble from Richard Harfst's stage door keeper to Callum Mills's call boy Billy bring a commitment and energy that fizzes and dance their feet off.
Pinero's original is a more interesting play, Offie isn't really leading change like the play's Tom Robertson-inspired playwright, but the energy of the cast makes it very engaging and, of course, it is packed with great tunes.
Phil Setren's production emphasises the theatrical context with the setting (by Justin Williams and Johnny Rust) featuring a proscenium arch used like a revolve and somehow fitting a large cast in a small space where high kicks and splits are performed with precision.
Adam Haigh offers highly charged choreography. The choreographed police raid that ends the first act goes on a little too long but is dangerously complex and there is a tango to Offenbach's "Bolero" to delight any Strictly fan and a beautifully thought out dance duet for Jane and Christian in which one is in France and one in England but they dance with each other without knowing it. This pas de deux is technically demanding and needs more lyrical performance to be fully effective but the company delivers abundantly in the can-can, which also features men strongly (it was a male dance long before it became a high-kicking female line).
This Can-Can! is a bit of a mixed bag but it is certainly lively.
Reviewer: Howard Loxton