Can't Stand Up for Falling Down
Richard Cameron
York Theatre Royal
York Theatre Royal Studio
–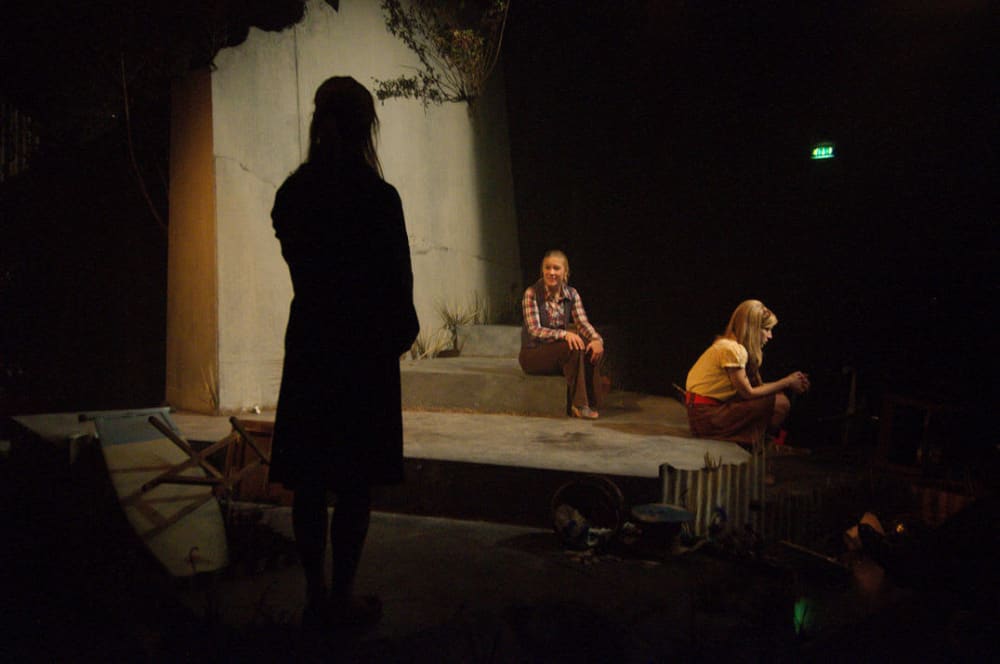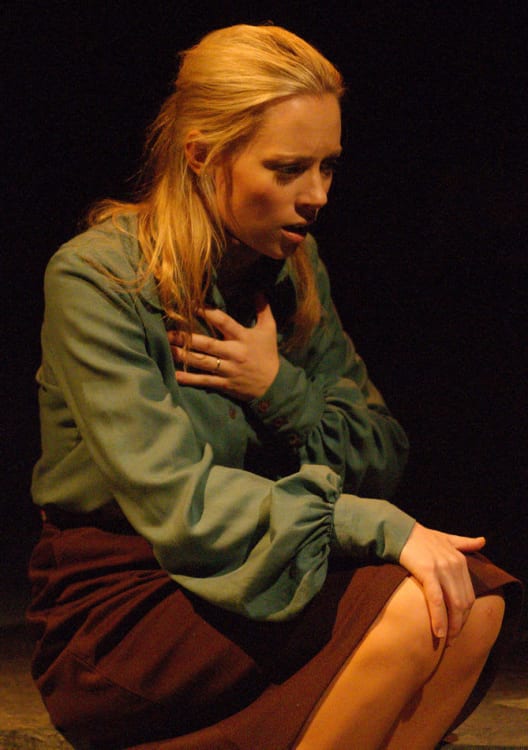 Though Richard Cameron's 1990 play is much acclaimed, it is not necessarily well-known, and coming to this evocative, engaging and deeply affecting production unaware of its twists and turns adds greatly to the experience.
John R Wilkinson has set his interpretation in a well-conjured 1970s world, and Dawn Allsopp's towering concrete-effect design creates a strong, fitting sense of place and space.
In this setting, three women tell their own individual—but gradually interweaving—stories about an absent presence: the man who has affected the lives of all three in different ways. The opening is slightly disengaging in a way familiar from numerous such modern pieces: it infuriates as much as intrigues in its teasing introduction of places and names for which the audience has no reference points as yet. As these are essentially three monologues, interspersed, the opportunities for engagement with the characters during these early sequences are calculatedly restricted.
The direction emphasises this, with the actors delivering this first "act" (the three different sections are punctuated simply with a brief blackout) to imagined interlocutors somewhere slightly above the heads of the actual Studio audience, refusing eye contact.
From the second act, though, this is revealed as a canny set-up, and the instant one of the characters starts speaking directly to us, the atmosphere is electrified and the story takes off.
This story is highly charged, and the gifted young performers more than equal to the task. All three will be familiar to regular attendees at the Theatre Royal, and all three outperform any of their (at times impressive) past form.
Sarah Vezmar plays the youngest of the three women, at first depicting a girl of around ten years old but growing into a more confident, self-possessed teen. She is engaging, unshowy and endearing as a stage presence.
Faye Winter, as Ruby—in many ways the woman in the middle—is entirely transformed from the glamorous but flighty starlet of See How They Run. She too is at times electric, and is touching in particular in her portrayal of motherly devotion.
But the emotional weight of the play is borne by the character of Lynette, and Lucy Phelps (also familiar from a winning turn in the main house's farce) gives a stellar, understated, powerhouse performance. From her opening, subdued, deliberate physicality through to some of the more harrowing moments of the play, she is transfixing. All three are certainly immensely watchable, intelligent and talented performers.
Wilkinson's direction is likewise sensitive and unshowy, varying the pace and staging regularly but logically. After stints assisting on several Theatre Royal shows, and work as the theatre's in-house Literary Consultant, his first major production for the theatre is triumphant, in all its affecting, gripping, intimate drama.
Reviewer: Mark Smith