Cancelling Socrates
Howard Brenton
Jermyn Street Theatre
Jermyn Street Theatre
–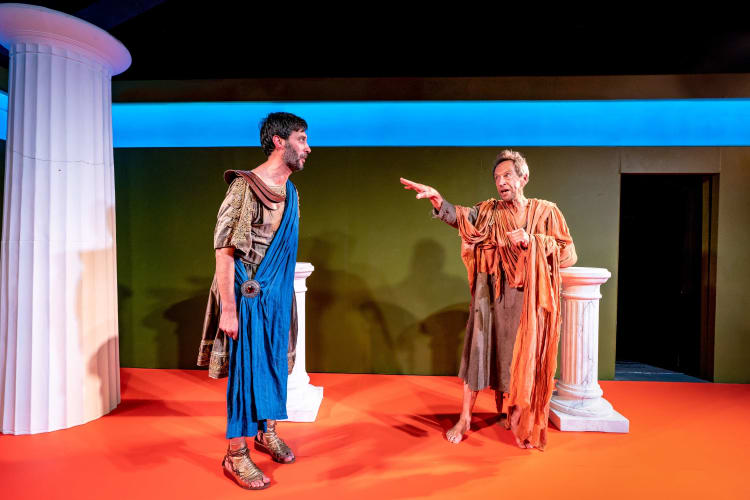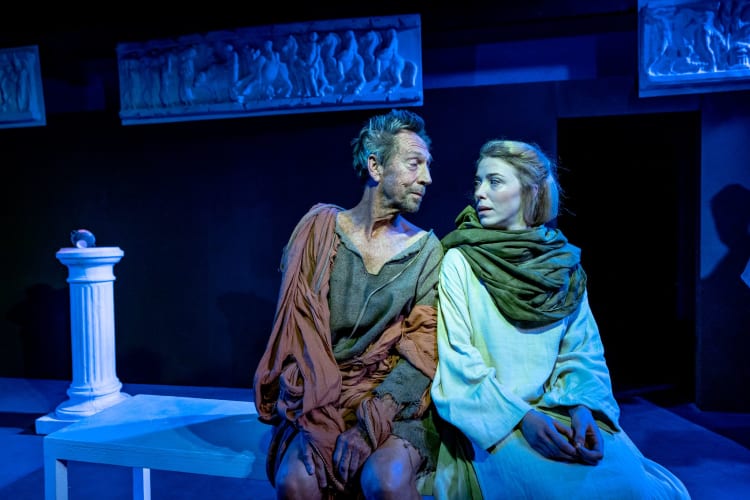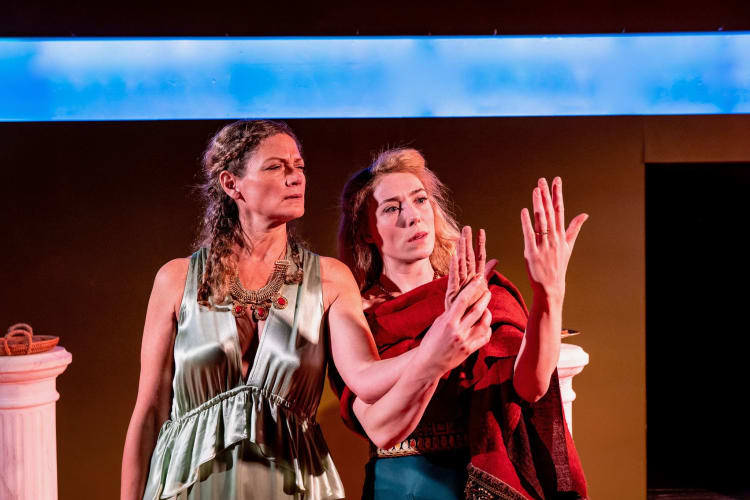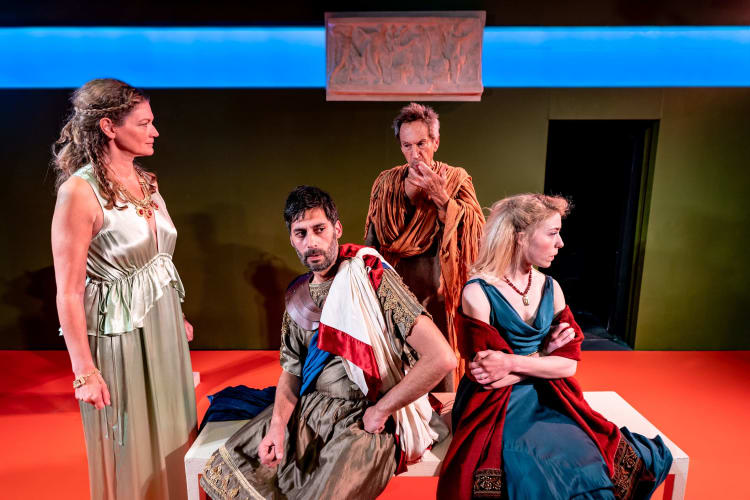 In 399BC, philosopher Socrates is on trial charged with impiety and corrupting youth. A jury of hundreds of Athenians found him guilty and he was sentenced to death by drinking hemlock. That's a matter of history and, in his new play, Howard Brenton sticks to it so no dramatic surprises; instead, there are two acts of lively conversation, wittily delivered, that offer an intriguing idea of what that famous man might have been like.
The play opens with a scene inspired by Plato's dialogue in which he presents Euthyphro and Socrates meeting and discussing the meaning of piety and justice. This is now placed outside the Athenian our where Euthyphro is accusing his father of murder, while Socrates has to face the charges already referred to which the poet Meletus has brought against him.
Euthyphro (his name translates as straight thinker) is increasingly fed up with the way contrarian Socrates seems always to turn things back into another provocative question. It is the straight thinker we meet first as various friends call a greeting across the agora (and in Greek: even the theatre's signage now says Τουαλέτες). Robert Mountford's Eurthyphro believes he is clever and thinks he is fashionable, but his mind is soon in knots and exhausted when confronted by Socrates' argument.
We don't follow them into court and attend the trial, we aren't with the 501 jurors but wait on the sidelines with Socrates' wife Xanthippe (Hannah Morrish) and his friend the hetaira Aspasia (Sophie Ward), former companion of Pericles.
The women know the philosopher is in danger, but he ignores advice to tread carefully and ploughs on in his own way. Like the men, they are a contrasted couple, his wife a great believer in family, while Aspasia puts the state first. She claims she has served her country to which Xanthippe tartly replies, "you serviced a prominent man," but they don't quarrelling over Socrates but about how you live life. Both wish he'd consider the effect he is having and not always improvise.
This is a cast that can both listen and bounce dialogue between them, lightly handling Brenton's lively language and its contemporary subtext, with Jonathan Hyde's Socrates at its centre: an immaculate performance delivered with confident authority in contrast to his raggedy outfit and bare feet. A philosopher captivating in the theatre but a proper pain if you met him in real life. In the second act, awaiting death in his cell that he rejects escape from, he's confronted by Robert Mountford, now playing his working-class gaoler so very different from his first act Euthyphro. It's a perfect pairing that serves Brenton well.
Director Tom Littler (drawing to the end of his time here before taking over at the Orange Tree) orchestrates this excellent playing starkly staged with some classical columns against the stylised simplicity of earth-red floor, green background and a layer of blue sky. The emphasis on antiquity with classical pottery forms and traditional greek pastries seemed to emphasise the contemporary relevance in an age which these Greeks describe as post-plague, post-war and of political turmoil.
Cancelling Socrates plays with ideas and plays with language and both are delivered with delightful clarity.
Reviewer: Howard Loxton