You Can't Take It With You
Moss Hart and George S. Kaufman
Charm Offensive
Southwark Playhouse
(2007)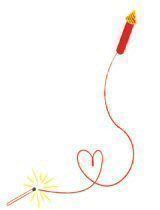 A Broadway success in 1936, and turned into an Academy Award winning movie in 1938, this is what one expects to be a sure-fire comedy. It is about a girl being courted by the son of her Wall Street boss who can't believe that his family will be compatible with that of her zany household where father makes fireworks at home and everyone seems eccentric. Why, at first, did this seem to go off more like a penny sparkler than a roman candle? Seventy years and our current fodder of reality shows and freaks on television are why - and of course excessive expectation from its reputation. Snakes in the sitting room, bangers exploding in the basement, pirouettes in the parlour just don't seem so odd any more. Today we'd be proud to have a sister trying to be a ballerina - we'd put her name in for X-factor; we'd boast of her home-recipe bon-bons, of mother writing melodramas, a pamphleteering brother-in-law. They now seem conformists compared with what you can nightly watch on Big Brother.
Vickie Fifield's set, spreading itself across the whole of Southwark's new performance space, is full of detail but fits in everything so naturally you would hardly see the printing press, the xylophone for dancing class or the snakes that might look odd in any other drawing room.
Director Gavin McAlinden could have made the family more screwball, like Bakst using ever more vibrant colours to up the impact of the Diaghilev Ballet. Instead he has spurned exaggerated caricature and has asked his cast to play for real. Gawn Grainger is particularly impressive as gentle snake-hunting Grandpa, full of homely wisdom and the whole cast play what are essentially cliché characters to make you believe in them. Maria Bonner doesn't give love-bird Alice the charisma to make you all fall for her but her playing and her dresses do hint at how much she has already entered her boy-friend's world, and Matt Barber, in his professional debut, is the sort of nice guy anyone would want for their sister.
Nothing much happens in the first act, apart from introducing characters and setting up the situation but, with this accomplished writing team, there is a steady undercurrent of humour. Sarah Wildor keeps sister Essie twittering on point as only an already accomplished dancer could, she knows exactly of what she is making fun. And who could resist the idea that, when the postman mis-delivered a typewriter to her, Penny Sycamore (Sadie Shimmin), mid-portrait, gave up being an artist and turned to writing plays.
When Penny lets in a man she thinks is boy-friend Tony but is actually a man from the Income Tax we could move into farce but it is not until the second act that the director lets the brake off with a drunken actress, a White Russian ballet master and a Grand Duchess working as a waitress who are outrageously exotic. They make a sharp contrast to the staid Kirby parents who get delicately unexaggerated performances from Peter Gayle and Carolyn Lyster. It is then, with added pace, that it fizzes into life, though still more indoor fireworks than Fourth of July display.
Of course, it's an old-fashioned, sentimental play. You know that from the moment Mrs Sycamore comes in carrying an enchanting tiny kitten and puts it down by her typewriter. (Kitten Solo is soon whisked off to prevent her debut as Groucho stealing the show.) The status quo is maintained and homely American family values reinforced. Grandpa's refusal to pay income tax is a traditional right-wing rather than a revolutionary tactic and no one is questioning the system, despite an admiring reference to Trotsky. It was written when, post-Depression, things were getting better. It may poke gentle fun at Ivy League marriages where sex makes a wife think of Wall Street but, as love triumphs in the end, it optimistically endorses all-American values.
Until 17th November 2007
Reviewer: Howard Loxton