Capriccio
Richard Strauss, Libretto by Clemens Krauss and Richard Strauss
Met Opera on Demand
Metropolitan Opera House, New York
From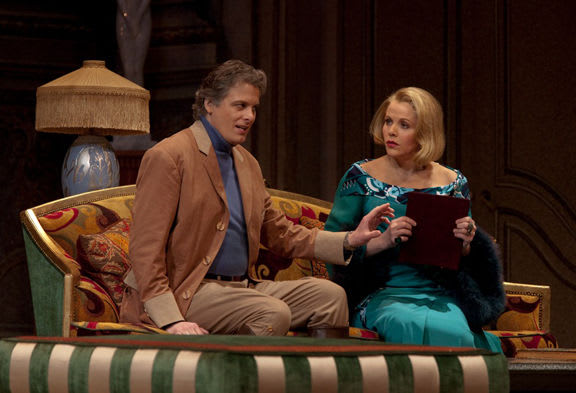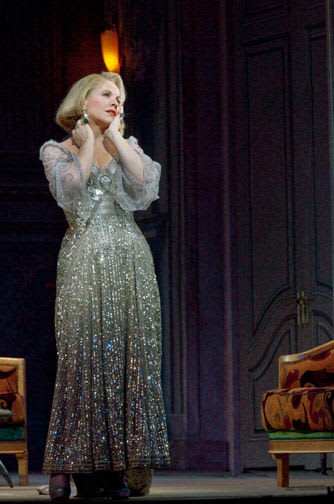 Richard Strauss's final opera, a delightful intellectual comedy, premièred in Munich in 1942 at the height of World War 2. Capriccio played to full houses despite the bombing.
John Cox's excellent production, conducted by Andrew Davis, was performed straight through without an interval at The Metropolitan Opera House, New York in 2011. Renée Fleming is the countess who is courted by a poet and a musician.
Strauss set the story in 1775. Cox has updated it to the 1920s. The opera is described as a conversation piece for music. Does music speak to you? Do words sing to you? The subject is the relationship between music and words. A poet writes a sonnet. A musician sets it to music. Who owns it, now that the words and music are interwoven and inseparable?
Capriccio is about writing an opera. There are jokes about singers and singers being drowned by the orchestra. There are jokes about divas, prompters, impresarios and bored-stiff opera audiences. There are jokes about ballet interludes and OTT Italian singers.
A radiant Renée Fleming, lovely as ever, has the final scene all to herself. An enchanting ironic smile plays on her lips. The music is romantic and lush. Strauss is irresistible: a stream of sound, a torrent of emotion. Decisions, decisions. Who will she choose? The poet or the musician?
Capriccio is a great showcase for the soprano singing the Countess; but at the same time, the opera is very much an ensemble piece. Joseph Kaiser is the composer, Russell Braun is the poet, Peter Rose is the director, Sarah Connolly is the actress and Morten Frank Larsen is the countess's brother, an actor.
Their high spot is a heated debate, brilliantly orchestrated and sung. The octet argues about who is the most indispensable person in any stage performance. The director is in no doubt whatsoever that it is he.
There are a number of ways of tapping into this opera and others at will. The Met Opera on Demand service offers annual ($149.99) and monthly ($14.99) subscriptions as well as a one-off payment ($4.99) for those who have limited time or only want to watch the occasional opera.
Reviewer: Robert Tanitch