Carlos Acosta: A Classical Selection
Carlos Acosta, plus various
Carlos Acosta with Guest Artists from The Royal Ballet
London Coliseum
–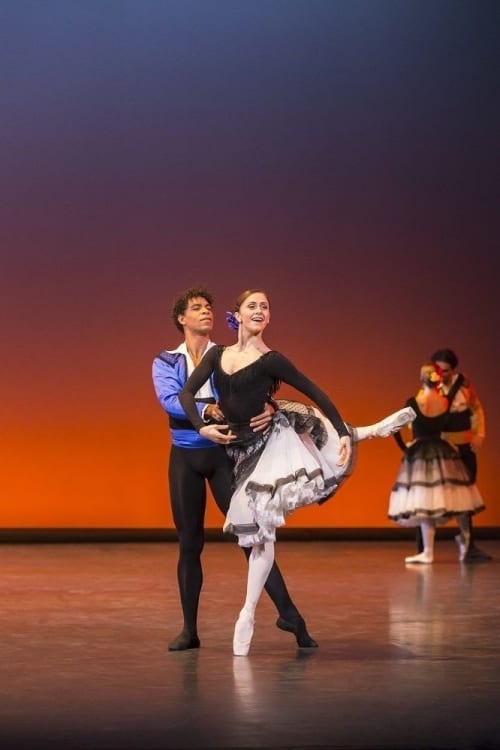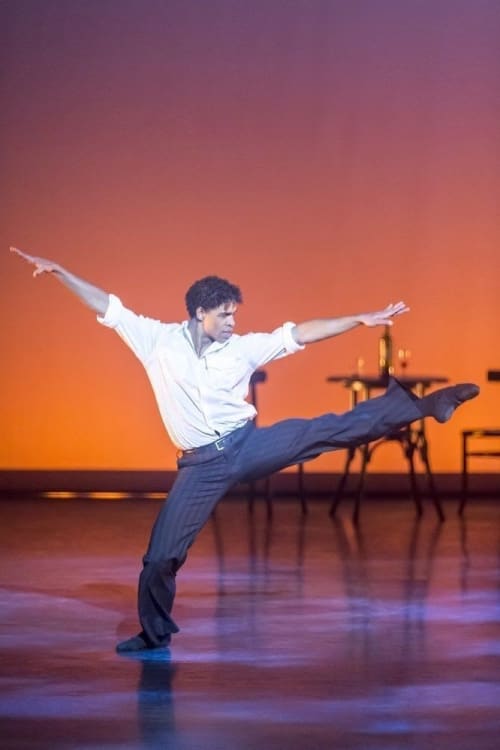 After a long and successful career as one of our best-loved ballet stars, Carlos Acosta is saying a fond farewell to the Royal Ballet with a programme encompassing a selection of personal favourites alongside an extract from his own recent choreography for Carmen.
For A Classical Selection, he is joined by friends and fellow company members to perform a variety of short works spanning from classical repertoire, like Bournonville's La Sylphide, to Balanchine, to recent contemporary choreography such as Nisi Dominus, William Tuckett's amusing and surreal solo set to imposing choral music.
In the style of a friendly gathering, the opening is informal. The backstage area exposed, the dancers enter in warm-up gear greeting each other while they stretch and prepare. Throughout the first act, this scenario is used to bridge the gaps between works, a set-up that lies somewhere between cheesy and charming.
The highlight of the first half is the pas de deux from Diana & Actaeon, danced by Acosta and Marianela Nunez. The duet sparkles with life beneath the natural ease and joyfulness of their partnership. As Acosta spins Nunez at the end of her fouette turns with dizzying speed, they look as if they are simply having fun and that energy is infectious.
The pas de deux is also a chance for Acosta to show that he can still perform his famed leaps and turns to spectacular effect and his precision and control as he whizzes through pirouettes remains breathtaking to watch. His solo in the second act, Ben Van Cauwebergh's Les Bourgeois, allows Acosta to show his range, acting up his role as a staggering drunk with a carefree but detailed touch.
Acosta's co-stars provide equally brilliant performances. Zenaida Yanowsky's portrayal of Michel Fokine's The Dying Swan is eloquently danced, her mesmerising arm movements honed to swan-like perfection. The opening duet of the second act, Ben Stevenson's End of Time pas de deux is an exquisite piece of choreography, touchingly danced by Anna Rose O'Sullivan and Nehemiah Kish. As they wrap around each other, their strong and supple movements are filled with a sense of sadness and longing as they embody their roles as the last two people on earth.
The second act is the stronger of the two with a wide range of works and it moves along at a faster pace, the backstage vignettes of the first act left behind. There are some fun pieces, the tango inspired duet A beunos Aires and Cauwenbergh's je ne regrette rien performed by Yuhui Choe, form part of the café scene that accompanies Acosta's drunken solo.
Choe makes the most of her solo dancing to Edith Piaf's song with a whimsical but heartfelt attitude. The act also features a sultry and seductive pas de deux from Acosta's Carmen. Danced by Tierney Hiep and Matthew Ball (replacing Valeri Hristov), they attack their duet with intensity and passion.
The finale is Georges Garcia's Majisimo created for the Ballet Nacional de Cuba in 1964. The ensemble work is a virtuoso piece for its dancers, allowing Acosta and guests to finish the evening with flair.
As they pull on clothes, gather their belongings and make their way off-stage, there's an overriding sense that we have shared in something personal with Acosta. A Classical Selection is an enjoyable and lively programme but it's Acosta's ability to add a personal touch that will make him a much missed presence in the ballet world.
However, with plans for his own dance centre in his native Cuba and a move into more contemporary dance works, undoubtedly it won't be long until we see him again.
Reviewer: Rachel Elderkin