Carmina Burana (excerpts)
Carl Orff
Edinburgh Festival Chorus
From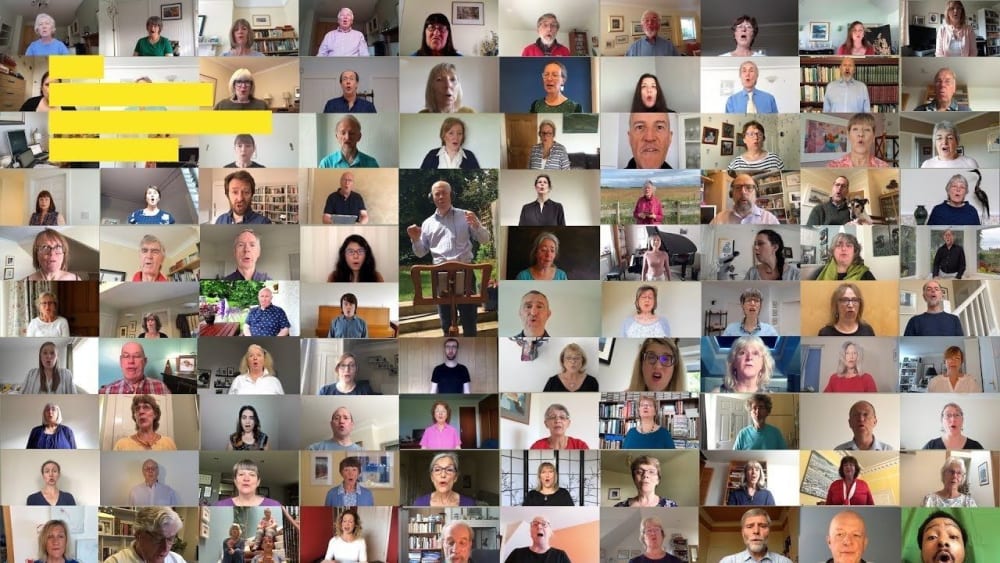 On a bike, on a boat that doesn't float, in a hammock, in flowing robes and flowing waters, members of Edinburgh Festival Chorus rejoice in the spring, Ecce gratum, in a YouTube video from Carl Orff's Carmina Burana.
Filmed from their homes and nearby countryside, the separate recordings of more than 120 singers have been excellently co-ordinated and stitched together by the unnamed conductor and sound editor, with cheerful Scottish backgrounds.
There's an appropriate prevalence of gardens and flowers to be seen in the short video. Did the man with the thistle give it to the woman who holds it later, I wonder, or did she find her own?
The clip is accompanied by another, also less than three minutes, O fortuna, lamenting fate, this time accompanied by scenes of housework that includes a man, in DJ no less, doing the ironing. O fortuna, indeed.
Reviewer: Colin Davison