Carrie - The Musical
Music by Michael Gore, lyrics by Dean Pitchford and book by Lawrence D Cohen based on the novel by Stephen King
Paul Taylor-Mills Ltd by arrangement with Bill Kenwright Ltd
Southwark Playhouse (The Large)
–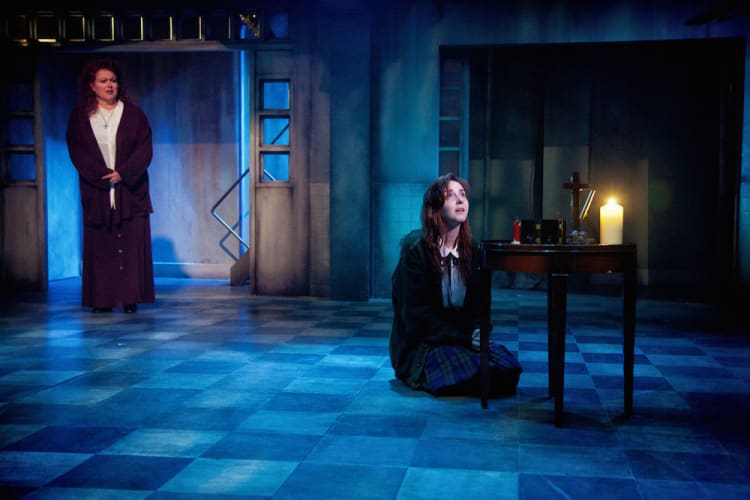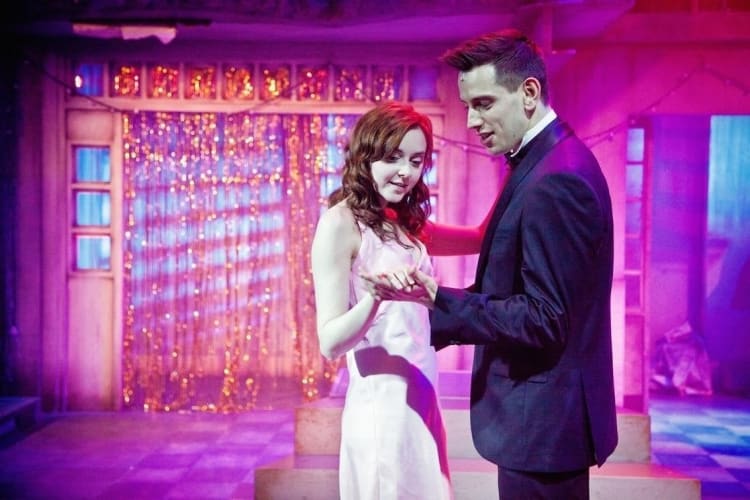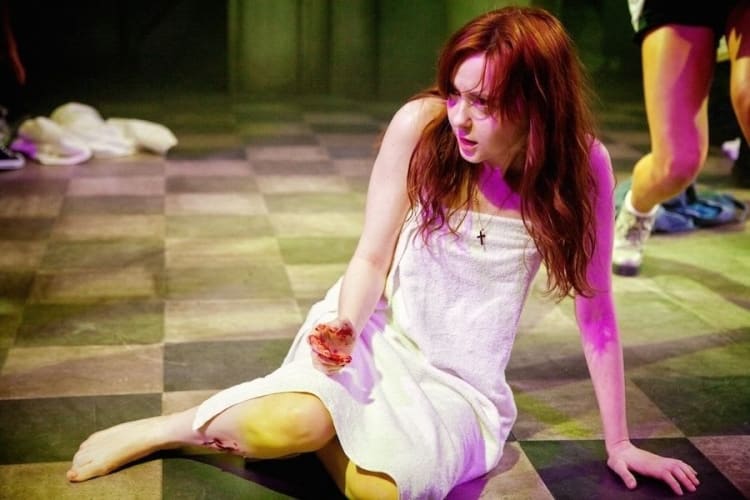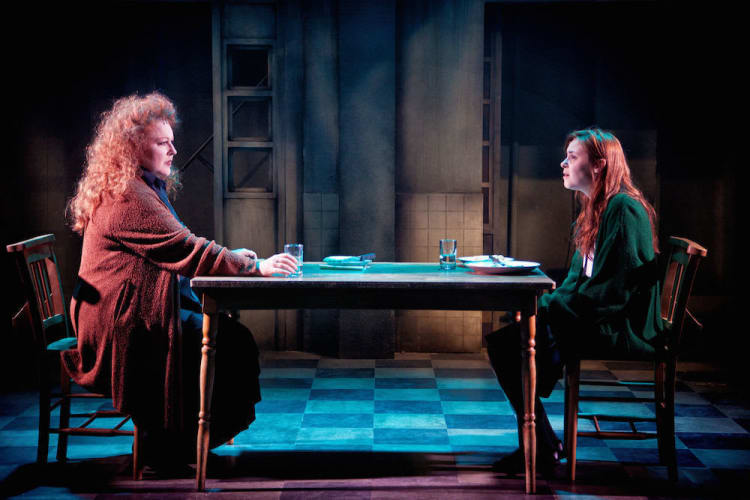 London has had to wait more than a quarter of a century to see this musical. Premièred at Stratford-on-Avon by the RSC in 1988 (where it was thought a flop), it went straight to Broadway, by-passing London (lasting just five performances beyond its previews). In 2012, its original creators made this revised version for a production which gained an Off-Broadway award for Best Musical Revival.
This isn't the revelation of a missed masterpiece but under Garry Lloyd's direction the strange mixture of high-school musical and Hollywood horror is strangely enjoyable, partly because of its strong performances.
It is a very simplified version of King's book with a storyline largely following that of the film version of 1976 but it is updated to the present day. Images sent on mobile 'phones add to the bullying tactics of teenage students against naïve Carrie White who rushes in from the showers horrified at having her first period only to be bombarded with tampons by her classmates.
The whole story is presented in the form of flashbacks from the interrogation of Sue Snell, survivor of the disaster that struck the whole town when her chief baiter went too far when Carrie appeared at the school Prom and Carrie took her revenge using the telekinetic powers she has developed.
It's a bloodbath but, in case you don't know the story, I'll say no more about that.
Evelyn Hoskins's Carrie goes around head-bowed and lank-hair hanging, the picture of unpopularity, but when alone and raising her eyes she turns out to have a powerful presence and a strong voice. She is the child of fanatical, sin-obsessed mother Margaret (Kim Criswell), who quotes scripture as making menstruation God's curse for female sinning.
The irresponsible, selfish teenagers, about to be launched on the adult world (the worst of them Gabriella Williams's bitch-blonde Chris and Dex Lee's Billy with all the moves), together with Margaret's religious mania picture some of the worst aspects of American life. More conscientious and caring Sue (Sarah McNicholas) and Tommy (Greg Miller-Burns) and a pair of well-meaning teachers (Jodie Jacobs and David Habbin) don't tip the balance enough to take the bad taste out of the mouth—though these are strong performances of great vitality.
From the growling ground of sound that greets the audience, erupting into a chaos of shrieks, bumps and crashes to start the drama, the score is strong on atmosphere and drama with some nice tunes if none you go home humming. Margaret gets most of the best numbers, dramatic and soulful, from dragging her daughter by the hair to "And Eve Was Weak" to the beautiful "When There's No One" which Criswell sings so poignantly one feels the real story here is her own tragedy.
Lloyd's lively choreography makes one wish that there were more of it and simple staging makes transitions rapid while some scenes make extra points played simultaneously. The story is given little depth but with the help of sound and lighting plays up its melodrama with carefully managed theatricality and the clever telekinetic effects work well, even though you can see their wires.
The audience needs to watch its step as it files out. With so much blood about I'm glad I'm not the wardrobe mistress.
Reviewer: Howard Loxton