Casanova
Kenneth Tindall
Northern Ballet
The Lowry
–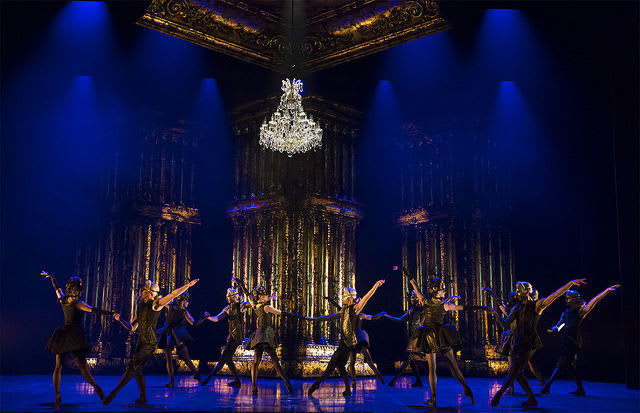 Northern Ballet's Casanova is as opulent and seductive a ballet as you could ever wish to find. David Nixon's Leeds-based company première three new full-length works this season, and if the next two (The Boy in the Striped Pyjamas and The Little Mermaid) are as impressive as their predecessor, then they should be in for a successful season.
Casanova uncovers the exploits of its eponymous hero in eighteenth century Venice and Paris, tracking him from trainee priesthood, to a band of musicians, to a decadent life as a kept man in wealthy households. The legendary womaniser (danced by Giuliano Contadini) is surprisingly passive in the first half of the ballet, mostly on the receiving end of other people's shocking and rebellious actions—he receives a forbidden book, gets seduced by a pair of nuns, attacked by robbers and then imprisoned.
Christopher Oram's set and costume designs are jaw-dropping in their splendour. Everything is gilt and antique mottled glass, while the female dancers' tutus are in fact shortened versions of the pannier-widened skirts that were fashionable in that era. Traditional Venetian masks—prevalent in many of the seedier scenes—are adopted as a device to portray the hero's depression, when he and the dancers that surround him all don black masks.
The Venetian church where Casanova's story begins is created with enormous gilded pillars, ornate pews that glide on and off, and a smoking thurible suspended from the ceiling. In his apartments at Versailles, floor-length mirrored doors are angled to catch bright lights shining from the wings, while a highly decorated ceiling lowers oppressively over him to mark his imprisonment.
Kerry Muzzey's modern classical score is a perfect fit, propelling the action forward, evoking the glittering surroundings and providing a romantic backdrop for the duets.
Kenneth Tindall's athletic and sexually explicit choreography is strongly reminiscent of Kenneth MacMillan's work. Challenging lifts and high grands battements abound, and the dancers seem to be constantly vaulting onto furniture and skidding across the stage in second position (there is far too much of this).
The company dance every step with power and passion, although Casanova's duet with his lover Bellino is a little untidy. Rather than rely on mime or static acted scenes, Tindall creates a dance language for the ballet, using set sequences of hand gestures in the opening scene mass and when Casanova discusses the book.
In spite of all these stunning visuals, Casanova does lack a cohesive plot. The character arc offered up by an eventful first act is lost in the second act, which is essentially a string of sexual encounters (although here the hero has now become the seducer). Bellino and Henriette, Casanova's two most significant relationships in act II, are very similar characters and don't have enough stage time to become distinct from each other.
Casanova may not be a particularly ground-breaking or thought-provoking work, but it is an unashamedly lavish, beautiful piece of dance that is thoroughly enjoyable to watch.
Reviewer: Georgina Wells