Case Number

Tea and Toast Productions
Spotlites @ the Merchants' Hall
–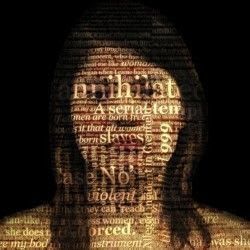 Tackling difficult, complex and emotional issues is a favourite activity amongst young companies at the Edinburgh Fringe Festival.
Tea and Toast Productions has taken this idea to the furthest extreme, creating a fragmented narrative about the pressures and difficulties placed on a rape victim after the event. She's not a person, just a case number.
Opening with an unconscious girl dressed in torn ragged scraps of cloth, looking disheveled and in pain, we're left in no doubt that what we are seeing is the aftermath of a vicious assault. Through a series of chronologically disconnected scenes, we see her undergo an unpleasant medical examination, laugh and joke with her flatmate, argue with her mother and ultimately suffer the assault itself, all interspersed with courtroom scenes.
The problem with Case Number is that the very real seriousness of the issues at hand in this play make a mockery of the pantomimic aspects of the performance. While there are some really nice ideas at work here, such as the raggedly dressed girl, inhabiting each scene as a form of physical representation of the mental state of the victim, the performances of each character other than Jenny and her flatmate are overplayed in the extreme.
The medical examination scene especially is played with the doctor and nurse almost cartoonishly brusk and unfeeling in a way that comes across as ridiculous rather than shocking. Similarly, the courtroom segments, which feature the defence barrister clawing into Jenny's past and work as a pole dancer and highlighting it in a facile way to the jury, seem legally dubious.
Adding into this many unnecessary scene changes and prop movements in a tiny cramped stage and some lighting and techical fluffs; it's plain to say that this play, while worthy in inception, hasn't made it to the stage as imagined.
Reviewer: Graeme Strachan