Caste
T W Robertson
Project One Theatre Company in association with Neil McPherson for the Finborough Theatre
Finborough Theatre
–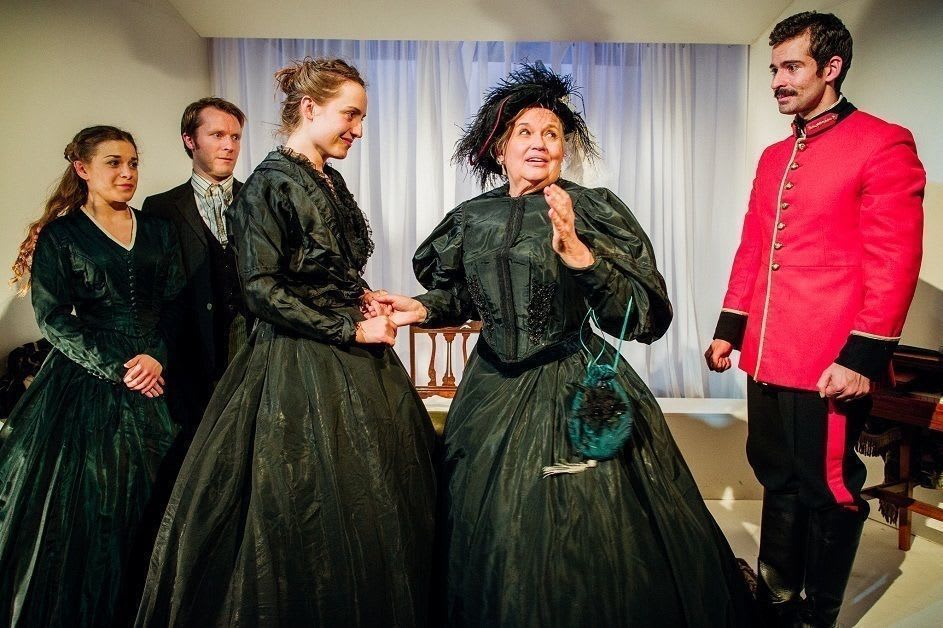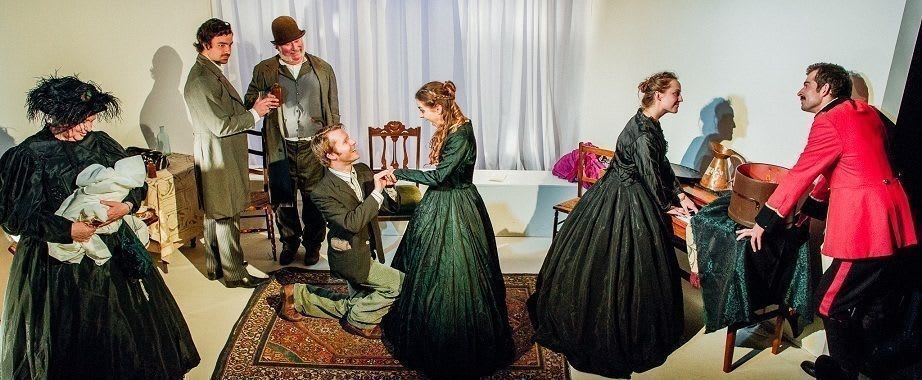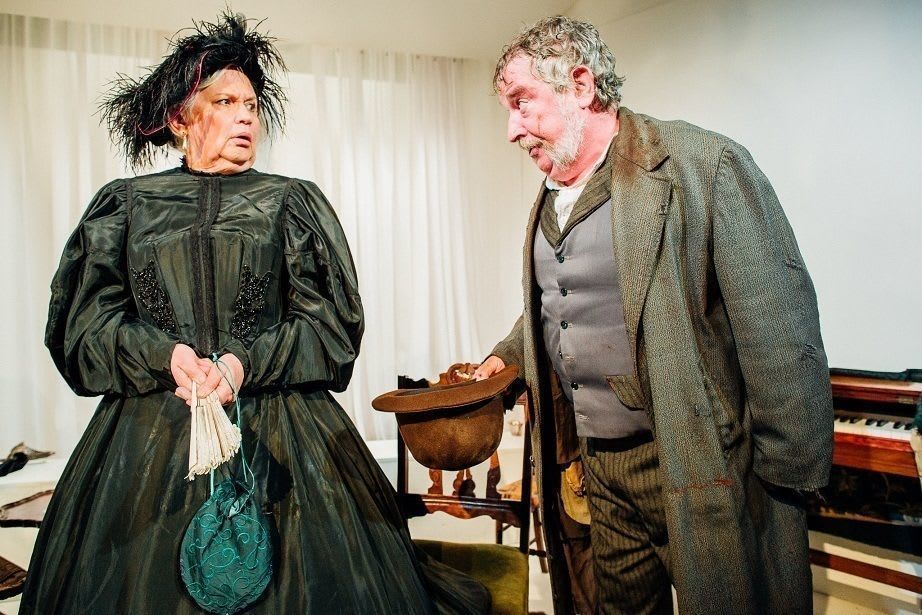 I defy anyone not to at least smile at the bight warm fast moving production of T W Robertson's play Caste at the Finborough Theatre.
The mood is light and optimistic, the style feels fresh and modern, though the characters, their language, and the story of love across the social divide is certainly nineteenth century England.
The soldier George d'Alroy (Duncan Moore) has a dilemma he needs to discuss with his friend Captain Hawtree (Ben Starr). He has fallen in love with the ballet dancer Esther Eccles (Isabella Marshall). The problem is they come from different social classes. Hawtree agrees it is a problem, saying there is an "inexorable law of caste", and councils various ways of ending the connection.
He is not the only one to regard relationships across the social divide as an issue. Sam (Neil Chinneck), the working class boyfriend of Esther's sister Polly, argues that, "people should stick to their own class. Life's a railway journey... Any person found riding in a superior class to that for which he has taken his ticket will be removed at the first station stopped at."
George's dilemma comes to a head when Esther gets an offer of work in Manchester. Certain he can't bear her absence, he marries her.
Some months later, he is sent on active service, and in his absence Esther gives birth to a child for which George's mother, the Marquise de St. Maur (Susan Penhaligon), has plans and Esther's father, the roguish Eccles (Paul Bradle), regards as an opportunity to secure more money for alcohol.
There are no great surprises in the play as it repeats entertainingly standard strands of romantic melodrama albeit with a more realistic set of characters. It is performed by a fine group of actors. In particular, there is a good-humoured tension between the witty, strong-willed and occasionally flirtatious Polly (Rebecca Collingwood) and the witty Hawtree as her foil.
First performed in 1867, Caste is an indication of the changing attitudes to the rigid social divisions of English society that were being shaken by a more assertive working class and a growing middle class.
George can confidently reflect these changes when he tells us that society, "should open the door very wide for exceptional merit. Let brains break through its barriers, and what brains can break through love may leap over."
Reviewer: Keith Mckenna