Catch Me If You Can
Jack Weinstock and Willie Gilbert, based on Robert Thomas's play Trap For a Lonely Man
Bill Kenwright Ltd
Theatre Royal Bath
–

Listing details and ticket info...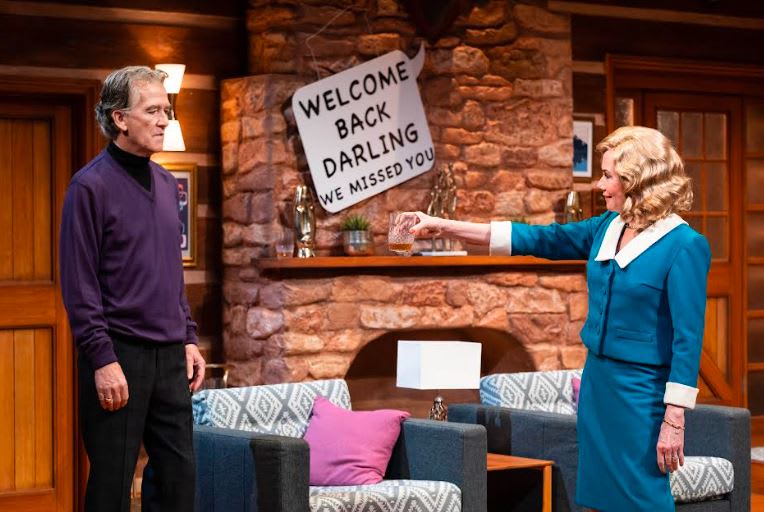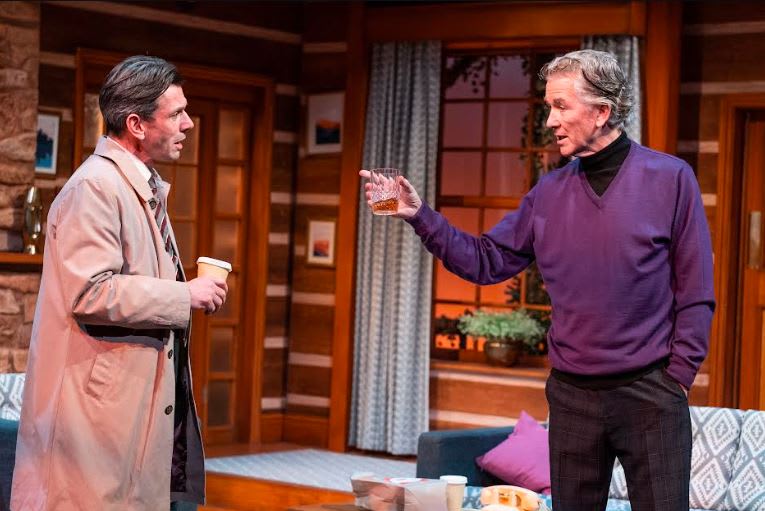 When Patrick Duffy and Linda Purl were household names starring in some of TV's most popular shows—Dallas and Happy Days, to name but two—it was an era where the television ruled. For this reviewer, the heights of their successes came a generation (or two) before they were born. My only affiliation with Purl is from the American The Office, where she plays Pam Beesly's mother, while Duffy had never popped up on the radar—although my parents are well aware of the man who played the role of Bobby Ewing for 36 years.
So, when Bill Kenwright decides to produce a little-known, 57-year-old play and take it on a nationwide tour with these two Hollywood actors, in most cases it would fail to prick one's ears. But a bit of glitz and glamour is enough to entice anyone to the theatre.
Catch Me If You Can is a mystery drama which sees Inspector Levine (Gray O'Brien) called to a cabin in the Catskill mountains (yes, that is where Dirty Dancing is set) to investigate the sudden disappearance of newly married Elizabeth Corban—only weeks after tying the knot with advertising supremo Daniel Corban. What follows is a combination of North by Northwest and an Agatha Christie classic.
While the plot may appear bread and butter on its surface, the unexpected turns and superbly written twists are a burst of fresh air. With no spoilers (naturally), it is a take on the mystery genre that is rarely executed so well—a real nod to the penmanship and directing here. Any doubts you have about the potential plot-hole-filled writing, over-the-top acting and conveniently timed entrances disappear when all is revealed. It is layered exquisitely by writers Jack Weinstock and Willie Gilbert.
It might not be for everybody. The slow burn might put some off by the midway stage—but like most that take their time to simmer, the climax is a worthy treat of mystery fun.
While Duffy and Purl are the obvious stars here, and they really do impress, O'Brien, best known for his work as Tony Gordon in Coronation Street, cannot help but grab a slice of attention, too. A nailed American accent, in addition to an excellent deadpan delivery makes him difficult to miss.
Now at 73 years old, Duffy barely misses a beat as the frustrated Corban. Despite his stardom mainly coming from the silver screen, he is no stranger to the UK stage having played Baron Hardup in Cinderella in 2006 and Serge in Art on the West End at the turn of the century. The American really catches the audiences' attention with guile and ease.
It's superbly executed script will keep you guessing until the very end—and few will guess correctly!
Reviewer: Jacob Newbury