Cathy
Ali Taylor
Cardboard Citizens
Northern Stage, Newcastle
–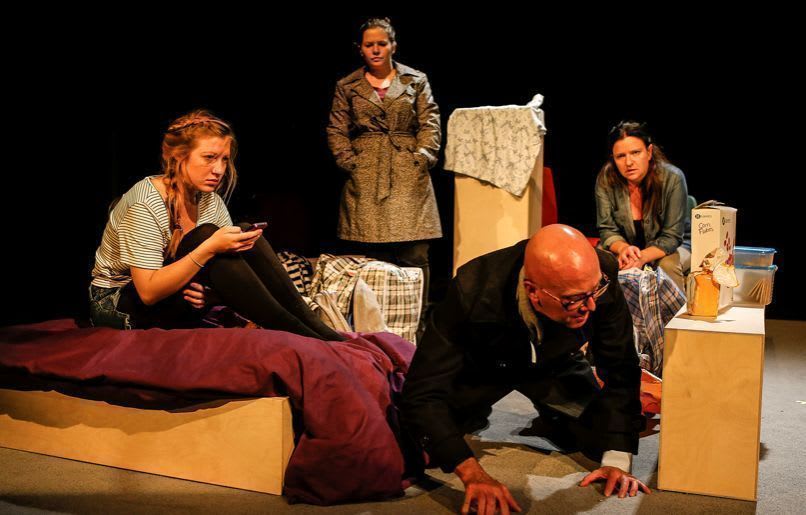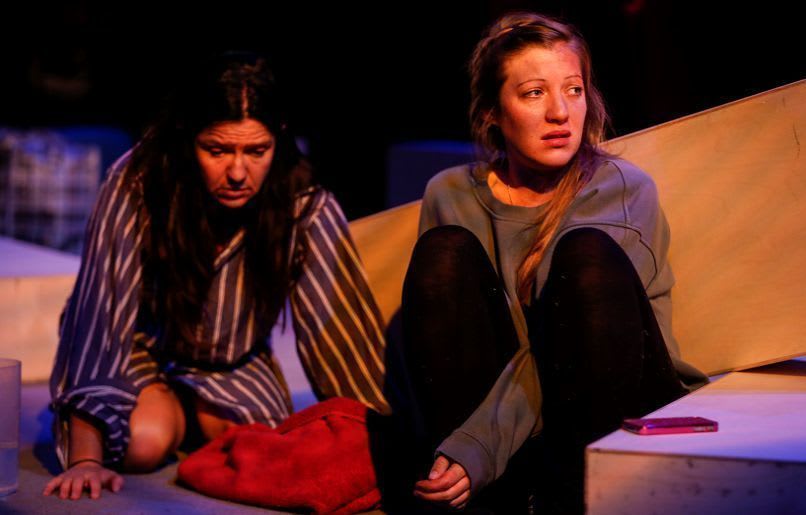 Cardboard Citizens takes its name from—and actually began in—the collection of cardboard boxes in which homeless people lived in the underpasses near Waterloo Station (where the Imax cinema now stands). Its avowed aim is to work with and for the homeless and the otherwise disadvantaged, not only to improve their lives but also to show society in general the plight of these people.
In other words, Cardboard Citizens' productions are unashamedly political and their biggest influence is Augusto Boal's Theatre of the Oppressed. In fact, they had a long relationship with Boal.
Cathy is a piece of Forum Theatre which, as its publicity says, deals with "the social and personal impact of spiralling housing costs, gentrification and the challenges of the forced relocation away from London."
It follows the story of single parent Cathy (Cathy Owen) and her 15-year-old daughter Danielle (Hayley Wareham) when, after getting into significant rent arrears, they are evicted from their privately rented London home where they'd lived for a long time. Cathy works hard—she has a number of jobs—but she is on zero-hours contracts and needs time to pay off the arrears. However there are plenty of people who do have money who are looking for just this kind of property, so the new landlord, who has taken over from his much more forgiving mother, tells them they have to go.
Cathy has been separated from Hayley's father for years; her own father, who is suffering from dementia, is in a home nearby; Hayley has her GCSE exams in a year's time and is expected to do very well—and the only accommodation they can be offered is in Luton.
And it's all downhill from there.
The play takes us through each stage of this decline in a sequence of scenes which follow each other like a series of slaps across Cathy's face. In these scenes, Amy Loughton and Alex Jones play a range of female and male parts respectively—and very effectively.
As their lives get more and more difficult, we learn more about the two protagonists. These are not the cardboard cut-outs (pun intended—who could resist?) of agitprop theatre but real people, and of course that makes their plight all the more real to the audience. Even those characters who appear only briefly (and usually unsympathetically) have some depth to them.
Take one of the many women Cathy meets in yet another office where yet another unpalatable offer is being made: when she feels threatened by Cathy's obvious upset and anger and sends for her supervisor, her fear is palpable. This is not cold evil. That fear does make her human, but we do wonder how anyone can bear to spend their working lives bringing unhappiness to others. And how they can expect to avoid being the target of anger or even hatred. But, after all, I suppose they're just doing their jobs, only obeying orders.
It's powerful, well acted under the direction of Adrian Jackson, and the design, lighting and video are effective. The recorded sound, however, was sometimes almost oppressively loud. This may, of course, have been deliberate, intended to make a point, but it just annoyed me.
This kind of play does not follow the normal pattern the regular theatregoer would expect. There's little in the way of light and shade and little change in dynamic, there's no slow build-up of tension and we know there's going to be no resolution, no restoration at the end. The play ends, not on a note of hope but in the depths of despair.
And the reason for this is that when the play ends there is an interval and then the audience is invited to offer their ideas as to what Cathy could have done to change the outcome. This, of course, is different at every performance because every audience is different.
Cathy tours to theatres in Doncaster, Birmingham, Hastings, Bridport, Warwick, Wakefield, Barnsley, St Helen's and Liverpool, as well as to three London prisons, until Febrary.
Reviewer: Peter Lathan