Cats
Music by Andrew Lloyd Webber, based on Old Possum's Book of Practical Cats by T S Eliot
Really Useful Theatres Group
London Palladium
–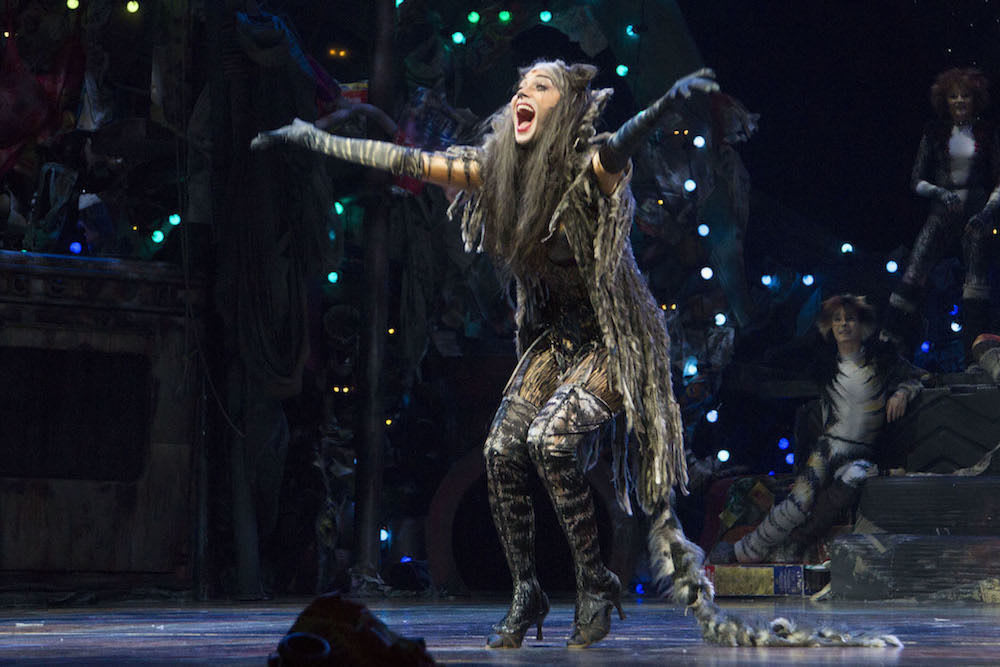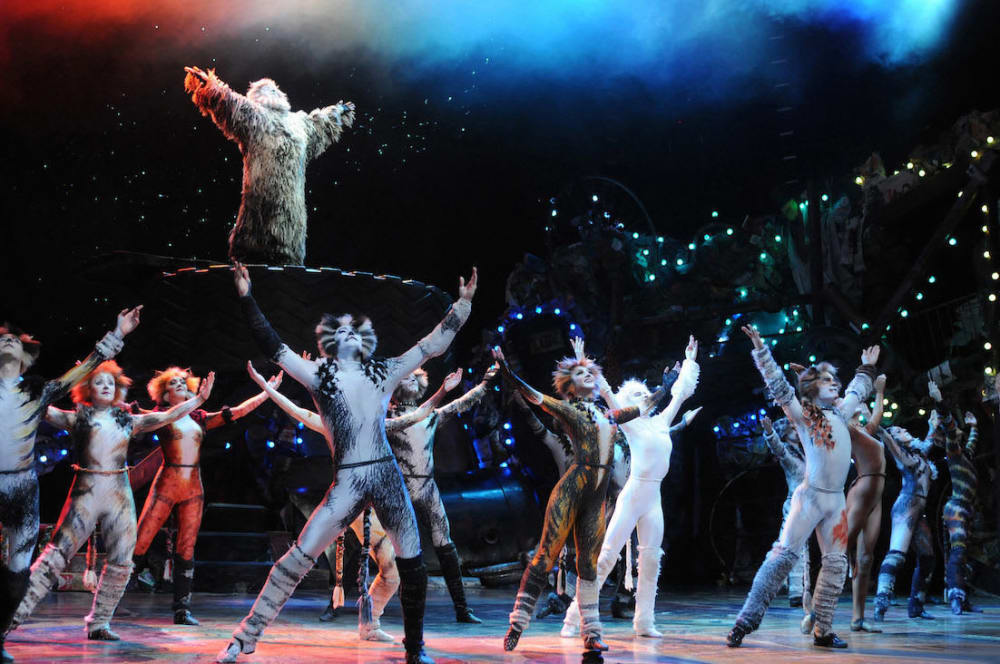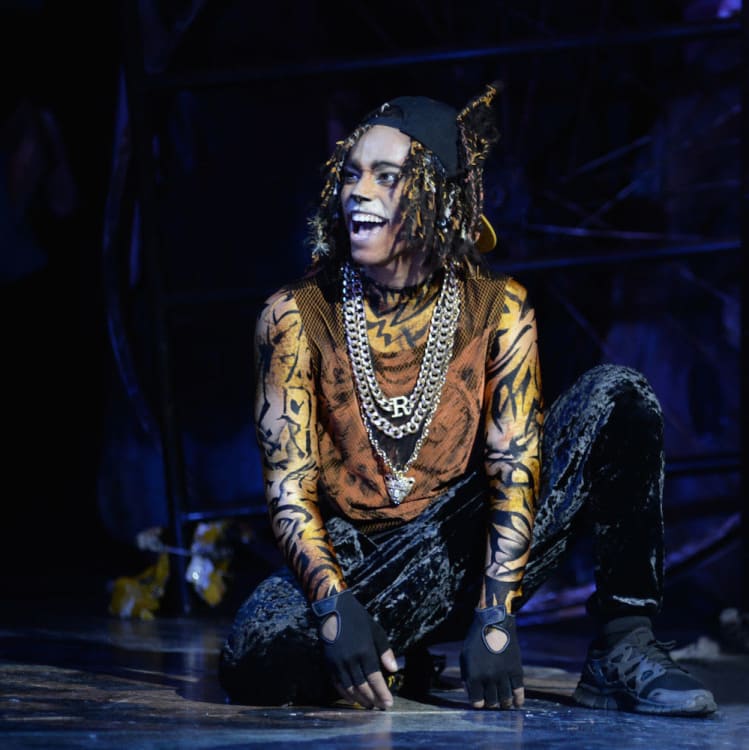 "We had the experience but missed the meaning," says Eliot's Old Deuteronomy, the grandfather senior cat in Cats and that is very much like the musical itself.
This assemblage of cameos of individual cat personalities brought together for their annual gathering when one cat is chosen to start a new life has only a shred of a plot and no obvious message. Though it gives a glimpse of each individual's story (and in some cases more), this is a show to experience rather than ponder on.
When it premièred in 1981, it broke new ground in West End theatre. Not only was it through-composed; it was also through-choreographed. And what choreography! What dancing! It ran for 21 years and broke box office records. Now, twelve years after it closed and 33 since its première, does it still have the same impact?
It has been mounted by the original creative team—choreographer Gillian Lynn, director Trevor Nunn and designer John Napier—and, though there have been changes, not least to make it fit this larger theatre, it is still recognizably the same show I saw 33 years ago, still driven by the energy of the dance, the whimsical wit of Eliot's verses and Lloyd Webber's musical response to them.
There are some musical changes. Lloyd Webber has recomposed "Growltiger's Last Stand", recounted by theatre cat Gus (Paul F Monaghan), and its staging seems fuller. Rum Tum Tugger was originally presented as a Mick Jagger-like rocker by Paul Nicholas. He has now been turned into a rapping hip-hopper, stunningly performed by a sexily provocative Antoine Murray-Straughhan with the dash of breakdance.
His fireworks are followed by even more spectacular technical pyrotechnics from Joseph Poulton as Magical Mr Mistoffelees, challenging memories of Wayne Sleep in the role.
There's a lovely duo from Benjamin Yates and Dawn Williams as Mungojerrie and Rumpleteazer, comic cat burglars, and there is another delightful music hall inspired performance from Ross Finnie as Shimbleshanks the Railway Cat. Cameron Ball makes master criminal Macavity as frightening as the build-up through the show makes you expect, and his fight with Callum Train's Munkustrap and Adam Lake's Alonzo seems much more vicious than anything I remember.
There were a number of fresh faces that made me think the young Bonnie Langford was still in the cast (indeed her niece Zizi Strallen is one of them as Demeter) and Cassie Clare's Cassandra with elegant line and startling eye-contact is typical of the style displayed by all of these dancers and the engagement they make, up close to the audience, as they foray out into the auditorium.
It is an anomaly that for a dance show it is number for a non-dancer for which Cats is probably best known. The aging former glamour puss Grizabella makes only fleeting appearances. In her bag-lady dereliction, she is rejected by (almost) all the other cats, but the build-up of tension as clamour turns into silence before she sings "Memory" makes that a real diva moment. Judi Dench was originally going to be Grizabella but was forced out by illness. Elaine Paige took over and this song made her a star.
Pop princess Nicole Scherzinger now plays her, not surprisingly getting star billing from the start. She is not entirely convincing as a decrepit old lady. Her costume gives a hint of former star status beneath her tattered fur, but this Grizabella doesn't sound plaintive; it is a voice full of power.
Instead of the voice, Natasha Mould's Jemima, way off in the background behind her being a reminder of her young days, this Grizabella can still be commanding. It may not quite fit Grizabella but the audience loves it. It is somewhat ironic that, after the flop of the X Factor musical I Can't Sing created the gap for this new Cats production at the Palladium, it is an X Factor judge who is its star.
Star or not, Cats remains an ensemble piece, though one in which almost everyone gets his or her own solo. Its sound seems much brasher and up-tempo and in some numbers fails to deliver Eliot's verses sufficiently clearly, but it still has its magic as theatre and showcases dazzling dancers and Gillian Lynne's classic choreography doesn't date.
Reviewer: Howard Loxton